If you're really passionate about cats and you want to build a profitable and sustainable business as part of a premier and nationally recognised brand, then The Cat Butler® franchise offers the ideal opportunity for you. Established in 2015, The Cat Butler® is the UK's Premier Cat Sitting... Read More
If you're really passionate about cats and you want to build a profitable and sustainable business as part of a premier and nationally recognised brand, then The Cat Butler® franchise offers the ideal opportunity for you. Established in 2015, The Cat Butler® is the UK's Premier Cat Sitting Service providing a stress-free alternative to a cattery. The Cat Butler® services are in demand, and the franchise network is growing across the UK. Have a look at our customer video to find out more about what we do. Read Less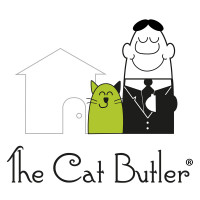 The Cat Butler Franchise Testimonials
Below is a selection of testimonials from people that operate the The Cat Butler Franchise or have used the The Cat Butler business services in the past.
We were interested in a business to run from home and we liked the idea of a pet sitting business as we love cats and were looking for this type of franchise. We came across The Cat Butler website and were incredibly impressed with the professional and sophisticated package that the Cat Butler franchise offers. I contacted Sandra and she was very approachable and helpful from the start and within a few days we were discussing the franchise process with the team. We are very excited about the new business and look forward to working with The Cat Butler team.
We saw it as a simple business model that permits people with little experience running a business to start up and build up a client base quickly. It was particularly advantageous to us in that it was also home/locally based and allows us to work around our family and existing work commitments. The marketing and training assistance is also a big draw. It is essentially the complete start-up package for those of us that love and live with our feline friends!
"I was looking to start my own cat sitting business, and I saw an advert for The Cat Butler. After looking through the franchise model, all of the support and pre-existing materials available, it was a no brainer to become a franchisee. Sandra and the other franchisees were so supportive and knowledgeable that the experience was painless. I now own my own business with the backing of an organisation that has been delivering amazing service since 2015!"