The Dent Men is a mobile dent removal company providing a cost effective repair service, share their success!
The Dent Men is a mobile dent removal company providing a cost effective repair service, share their success! Read Less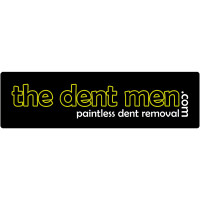 The Dent Men are specialists in Paintless Dent Removal, and our services are not only cost-effective but also extremely convenient through our fully mobile operation.
We are specialists in removing dents from cars and vans without the use of paint or filler. We adopt a technique called Paintless Dent Removal so that repairs are 100% permanent and a cost-effective alternative to body shops. The technique can be used on all vehicle brands and can save customers making an insurance claim and paying an excess on their policy.
Paintless Dent Removal ("PDR") is a permanent fix and restoration of damage to automotive bodywork, made of aluminium of steel, without the required use of costly fillers. Types of damage repairable through PDR include:
Dents on single panels
Bodywork creases
Small dings
Bonnet dents
Multiple larger dents
Roof dents
Dents spanning 2 panels

What truly makes our service competitively unique is not only the technique used in order to ensure a perfect repair without the need for a full autobody shop but the fact that we are able to provide our services to our customers, at a location convenient to them. Because we do not use any fillers, Paintless Dent Removal is a permanent solution to repair damage! When the dent is fixed it will be undetectable and will not return.
The Opportunity
You could be the proud owner of your Paintless Dent Removal business, The Dent Men franchise gives the opportunity to start your own mobile operation with little experience and upfront knowledge of the industry! We have created an unrivalled service that has gained a fantastic reputation. We are in a brilliant position to help you create your own success with our credible brand and sustainable business model.
What you will receive
Our franchisees will receive the rights to operate their franchise business with The Dent Men in an exclusive territory. You will receive comprehensive training on PDR and a certificate on completion. As well as this you will receive ongoing support and a start-up marketing package to help you launch your business.
Franchise benefits
An Exclusive Territory in excess of 250,000 person population to service
PDR Training & Certification from the Dent Men Specialists
PDR Tools needed to start your business and start providing the quality Dent Men experience
Vehicle graphics to brand your business
Quality branded clothing
Consumables Start-Up Pack to get things going smoothly
Accounts Package Licence to keep tabs on all the money you'll be generating
Business Cards to help get your name out into the market, and so much more!
"I had Sam come today to repair the dent in my Mini and he was brilliant! He arrived in the pouring rain to complete an hours' worth of work to then say he wanted to complete the work in the dry so he would come back later to finish the job! He came to a different address for me and fit the time around me. The dent repair is brilliant, and I am so pleased with the results. A really good job well done. Thank you ever so much. I will be recommending you to others." - Aimee Stevenage, The Dent Men customer
The Investment
The investment required for our franchise opportunity is £17,500 + VAT. Our partners can support an application for government-led funding for the full cost of the franchise fee, helping you launch your business with The Dent Men.
Who are we looking for?
The Dent Men are looking for motivated, passionate, and friendly individuals who have an interest in cars and the automotive industry. If you know your scuffs from your scratches, your dings from your dents, you could be the ideal candidate! You do not need previous experience in dent repairs, initial training is comprehensive, and time will be spent ensuring that you will be able to manage your own business and carry out perfect dent repairs under The Dent Men brand.
What is next?
If you think you would be a perfect fit for The Dent Men franchise, then please fill in your details and we will get back to you shortly with more information and a copy of our detailed prospectus.