The iT Store starts with a simple concept – incredible supply, service and repairs for Apple devices and users.
The iT Store starts with a simple concept – incredible supply, service and repairs for Apple devices and users. Read Less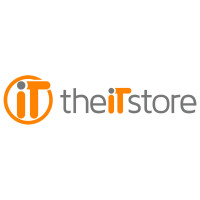 Independent Apple Specialist Retail Franchise Opportunity
The iT Store starts with a simple concept – incredible supply, service and repairs for Apple devices and users. With our innovative work processes and specialist knowledge we've created a business model that generates high levels of interest and more importantly incredible levels of sales.

Our retail-based format enables customers to get access to a wide range of services and products and are manned by awesome people who are trained to deliver the best possible customer service, advice and repairs in the market.
We've worked hard to develop systems to make sure that we recruit the right people and give them the training and support that they need to be successful.
Our franchise model covers all aspects of this to make your life easy and you'll be working with Apple products, so it's a win-win!
The Market
Over 45 million Apple devices in use in the UK
Over 49% share of UK mobile device market
Estimated 37% of phones damaged at least once every 2 years
Meaning £5 BILLION spent in UK alone on smartphone repairs
Apple share of phone and computer market growing
Only 38 Apple Stores in the UK
Apple Premium Resellers unable to offer on-site repairs
There are many local repair shops offering general phone, tablet and PC fixes, often providing a service in less than desirable environments. Apple is a very specialised product and needs a dedicated specialist to work in it. The iT Store focus purely on Apple, so we are able to offer the best quality repairs and upgrades at a great price. The fact we specialise helps us succeed through repetition and experience.
The iT Store Franchisee Experience
We have developed a comprehensive package of pre-opening support. It's all based on our own experiences and has the aim of getting your business up and running as quickly and easily as possible. As part of this we offer new franchisees: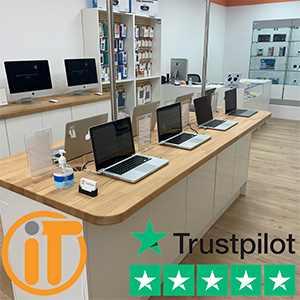 Full assistance with staff recruitment
Use of our brand name and trademarks
Full training on all products and services
Help identifying and negotiating suitable store locations
Detailed financial models
Help with your business plan
Full onsite opening support
Marketing and promotional support
Supply of all equipment and stock
Detailed listing on The iT Store websites
Comprehensive franchise operations manual
Renewable five-year franchise agreement
Investment
Our franchise business has the potential to produce a very attractive level of personal income and capital return on your initial investment. If you run your business correctly within your franchise territory and follow our system and guidance then the sky really is the limit. We have included some indicative start-up cost information below.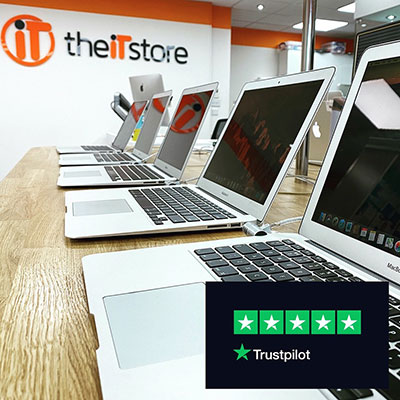 The iT Store Projected Franchise Average Start-up Costs
Initial Franchise Fee: £15,000
Shop Fit Budget (estimated): £25,000
Additional Costs including stock (estimated): £35,000
Total Start Up costs (excluding any working capital and VAT): £75,000
We have teamed up with the franchise team at NatWest who are able to offer up to £50k unsecured funding to the right franchisee subject to status.
Ongoing Support
We know that a well-supported franchisee is more likely to run a successful business, so our support is built into every stage of your investment from the moment we have the initial meeting through to when you open your outlet and ongoing as you build and grow your business with us. This ongoing support includes:
Ongoing field visits by Head Office
Ongoing support with recruiting and training staff
Ongoing supply of pre-owned stock
Ongoing supply of the best quality parts and accessories
Ongoing brand development activities
Web-based management software for all aspects of the business
Operational advice to ensure smooth day to day running
Assistance with problem solving including a complex repair service
If you believe that you have what it takes to succeed and would like to know more then please complete the short form below to contact us. Once The iT Store receive your request we will contact you to agree the next stage of the recruitment process together. We will also answer any questions you may have.