The Pizza Guy franchise is a fantastic business opportunity. It's a simple concept based around quality Neapolitan pizza, made on the spot and baked in your very own mobile wood fired oven in less than 3 minutes. It's a flexible mobile franchise that allows you to move from place to place, working... Read More
The Pizza Guy franchise is a fantastic business opportunity. It's a simple concept based around quality Neapolitan pizza, made on the spot and baked in your very own mobile wood fired oven in less than 3 minutes. It's a flexible mobile franchise that allows you to move from place to place, working where demand is highest, and of course making new friends along the way. Read Less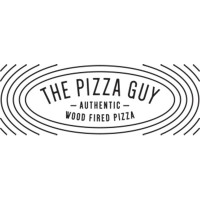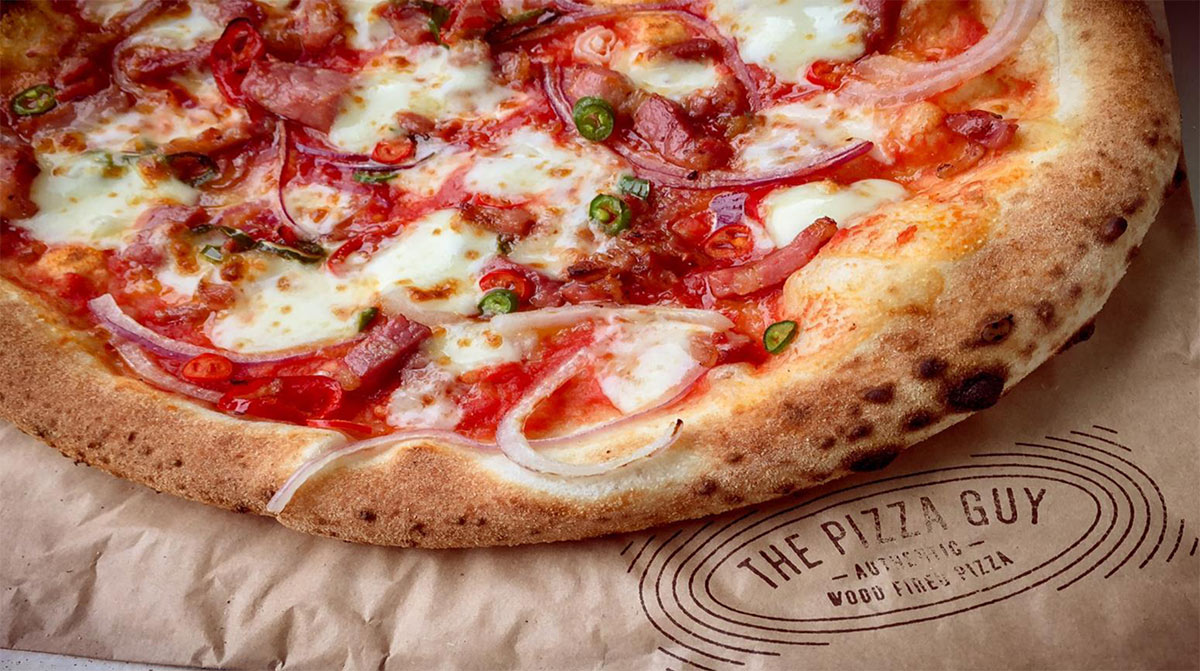 "Pizza is one of the most simple foods, but if done right, it can be one of the most luxurious"
The Pizza Guy franchise is a fantastic business opportunity. It's a simple concept based around quality Neapolitan pizza, made on the spot and baked in your very own mobile wood fired oven in less than 3 minutes. It's a flexible mobile franchise that allows you to move from place to place, working where demand is highest, and of course making new friends along the way.
Since we were established in 2014, we've seen our business go from strength to strength. We cater for weddings, corporate events, festivals and more, all of which are desperate for great tasting pizza that's made to order, and the sense of theatre that goes with it. Pizza is incredibly popular, and now you have a chance to buy into a business that can generate a great income over the coming years.
We've worked hard to create a business model that is attractive, robust and profitable. That's why we need to make sure is that the people who join us as franchisees share our passion for pizza and food in general. We want people with a great eye for detail, a dedication to quality and of course lots of customer service skills!
The UK Pizza Market
Did you know that the UK pizza market is worth over £3billion? That's a lot of dough. Pizza is one of the most popular foods in the world, and here in the UK our passion for this Italian dish continues. Pizza is served in restaurants, pubs, schools, homes etc, the list is almost endless. With the UK population consuming hundreds of tons of pizza every week, why not be part of this successful market?
The Pizza Guy Franchise Model
Our business is based around a mobile wood fired oven which will burn at 500 degrees that will bake your pizza less than 120 seconds. Our menu offers a range of pizza, which are all hand made on site, and taste wonderful due to the strong fresh flavours we offer. Each franchisee manages the cooking process, which is quick and simple, due to our intensive pizza training.
Managing your business with a small number of staff, i.e. your partner or friends creates a fantastic fun social atmosphere, where customers are eager to try out new toppings on pizza made from real Italian dough made with Caputo flour, in a real wood fired oven. We've invested heavily in creating a business model that is innovative and popular. We've also designed our franchise to make our business models very profitable. And it's something we want to share with franchisees.
Who Are Our Customers?
We have customers from all age groups and demographics, and cater for a wide range of events including:
Weddings
Corporate functions
Festivals / markets
Parties
Etc
We've always intended on making The Pizza Guy Franchise as accessible as possible, and that's why we have so many different types of customers. In the food trade the secret to success is very simple – create a simple product, and service the demand, the more customers you have the more successful your business will be and the more profits it will generate.
The Pizza Guy Philosophy
We're looking for Franchisees who are really passionate about their food. Because if you're going to join us, then you've got to love our pizzas! As a Franchisee you will be involved in every aspect of the business, but the most critical one is dealing with customers. Your business will be successful if you ensure that your customers are looked after and feel valued. We are all about providing a great experience, and that's why so many of our customers return and use us for so many events.
Its hard work, but a lot of fun and profitable.
Our Franchise Package
We have a business model that has all the core ingredients for a good franchise system. As part of the franchise package, you will receive the following:
Rights to use The Pizza Guy brand
A comprehensive support package to help you into business
Initial training covering all areas of the business
Initial supply of equipment, stock and a mobile wood fired oven
A fixed monthly Management Fee of £300
Marketing materials
Web presence within our company website
Onsite business support
Protected franchise territory
Copy of our franchise operations manual
A five-year franchise agreement with a right to renew at the end of the term
You'll have everything you need to be a 'rising' success. And we'll be behind you every step of the way.
Financial Potential of The Pizza Guy Franchise
Our franchise business has the potential to produce very attractive levels of personal income and financial returns on your investment. If you run your business correctly within the franchise area, the sky is the limit. We have developed detailed financial models that we will share with you (once you completed and returned a questionnaire).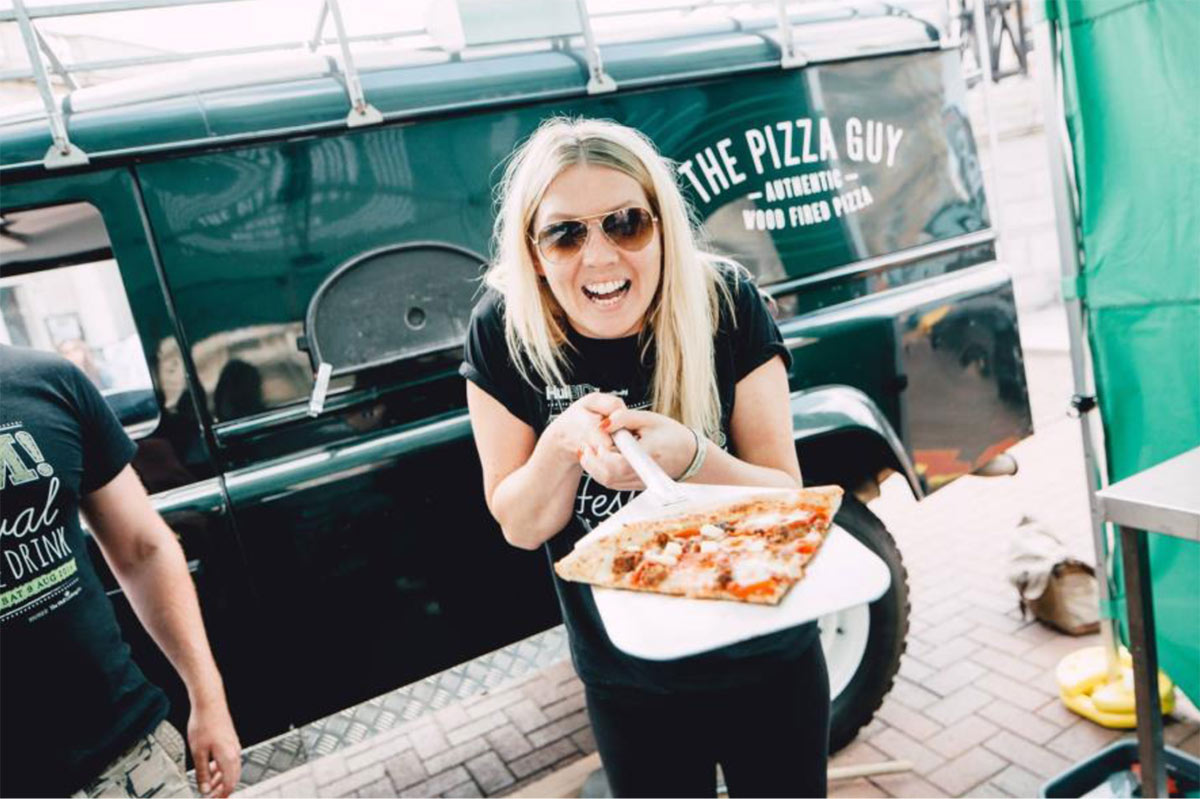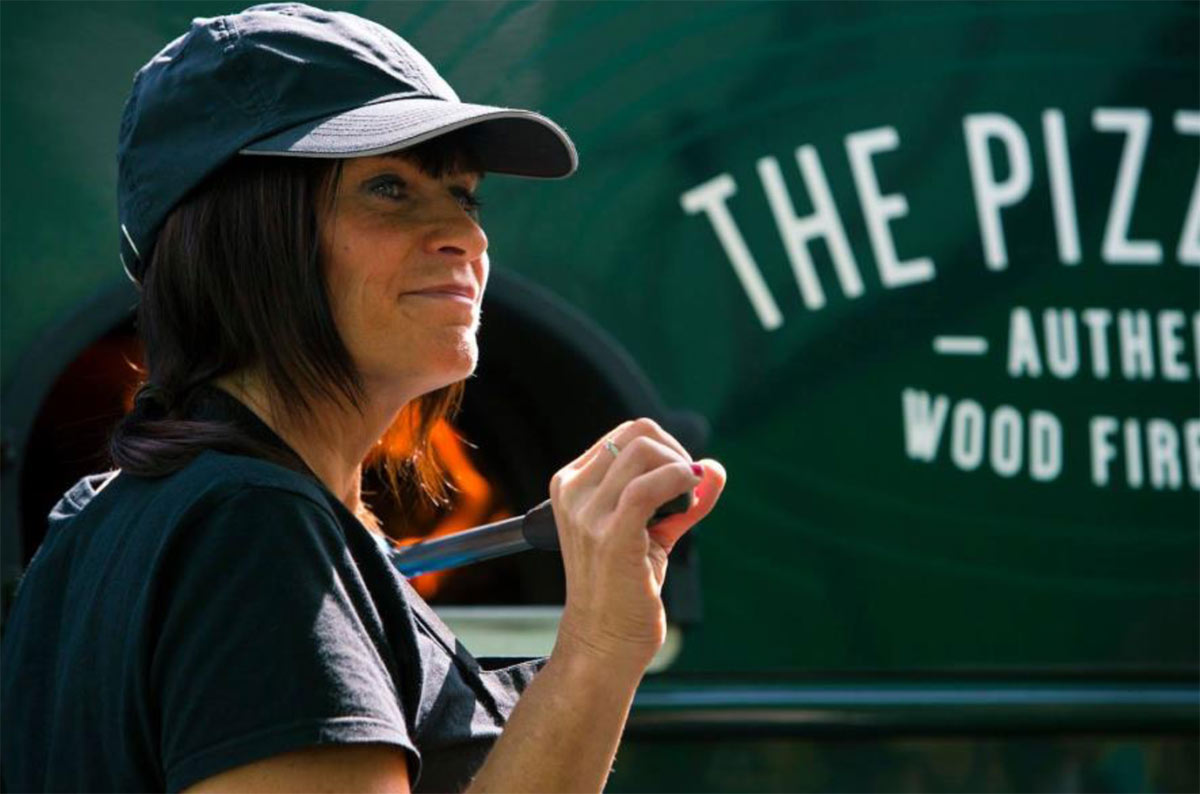 Could you be a Pizza Guy Franchisee?
You will be responsible for the day to day running of the business, dealing with staff, customers, local marketing and promotional activity and of course solving any challenges that you encounter locally. There is also an accounts and administration role which you will need to deal with effectively to ensure that the business is run smoothly. We'll provide you with all the training and tools to be successful, but be ready for hard work, long hours, but be also prepared for great financial rewards, a great lifestyle and happy customers.
Your Next Step
If you believe that you have what it takes to succeed in our business and would like to know more, please complete the form below