The UK Adviser is a new and innovative proposition giving ambitious individuals the opportunity to run their own mortgage business with an unrivalled level of support. A unique blend of franchise, institute, academy and network, we're disrupting the industry and offering the simplest and most... Read More
The UK Adviser is a new and innovative proposition giving ambitious individuals the opportunity to run their own mortgage business with an unrivalled level of support.

A unique blend of franchise, institute, academy and network, we're disrupting the industry and offering the simplest and most sure-fire way to set yourself up as a mortgage adviser or take your existing business to the next level. Read Less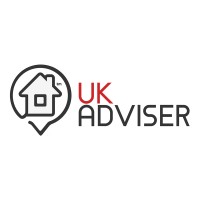 The UK Adviser is a new and innovative proposition giving ambitions individuals the opportunity to run their own mortgage business with an unrivalled level of support.
Becoming a UK Adviser ensures you have credibility and support of a nationwide brand, leaving you to focus on what matters most securing mortgages, generating sales and providing incredible personal service which will form the foundation of your success.
Not only is The UK Adviser the UK's first and only mortgage & finance business to be accredited by the British Franchise Association, as a fully FCA approved mortgages adviser gives you the option to start a new venture or grow your existing business.
A unique blend of franchise, institute, academy and network, we're disrupting the mortgage industry and offering the simplest and most sure-fire way to help you set up a business as a mortgage adviser or take an existing business to the next level.
As a UK Adviser you are provided with market-leading cloud-based CRM system and the user-focussed support system we provide gives advisers everything they need to ensure they can spend their valuable time on profitable activity and leave the rest to us.
Being an industry-first through innovation and franchising, we knew we could deliver far superior services to clients and giving the franchise maximum growth potential.
Franchising helps minimise the risks usually associated with a start-up business, with our internal franchise model you will receive unrivalled guidance, advice and support.
Training
A franchise will gain all the 'Know-how' knowledge and will have access to ongoing training and tools to help them in growing a successful business.
In addition to the FCA regulation, your mortgage advice qualifications, you will receive access to The Adviser Suite – a start of the art platform that aids them from initial enquiry to the mortgage completion. The adviser suite is a cloud-based platform that a franchisee will run their whole business from. The platform has all the tools available for a franchisee including CRM, Emails, Word Processor, Spreadsheets, Client payment & much more.
The UK Academy core to the company is our training programme. The UK Academy offers tailored training programmes for each level, ensuring that funding is available for those new to the industry. Our academy courses include becoming CeMAP qualified, post-exam training and ongoing development to achieve competent adviser status.