Start a Total Clean business today for a better tomorrow
Total Clean, a franchise built on 30 years of successful business operations.
After over 30 years in business, Total Clean really knows commercial cleaning.
For less than £20,000, start your own business, with guaranteed turnover and build an asset for your future.
Use the methods our major blue chip commercial customers, like the NHS, schools, offices, car showrooms, gyms, and retail premises rely on, to keep their businesses hygienically clean.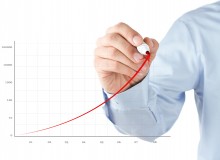 For the last few years, we've been piloting our franchise, learning what works, and testing it with a small number of franchisees across the country. We now have a tried-and-tested model and have developed programmes, systems and processes that specifically address the key factors that impact a businesses success. You are invited to experience for yourself the benefits of being your own boss.
Earn money for your own future, not someone else's
With the potential to build a £million turnover business
And grow a strong asset with a significant, saleable, value
Sales experience isn't essential, but it is beneficial
The Total Clean franchise is an efficient system for someone with management experience. By combining our commercial cleaning business model with your ability to manage operations, staff and customers, you have a solid foundation to quickly grow a business you'll be proud of.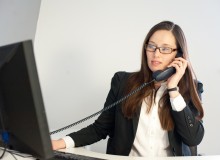 As with most businesses of this type, sales is a central part to your growth. At Total Clean, we have devised a training programme to give you the confidence to do this for yourself. We also have a central sales team who are adept at winning new contracts for our franchisees. When you need to, you can buy additional profitable contracts from Head Office, which meet your business growth plan.
What's more, as you grow your business, we will share with you training and mentoring programmes to enable your business to operate and grow without your day to day involvement – a real saleable asset.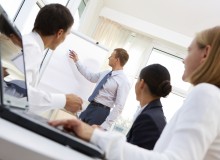 A safe, solid business opportunity
Starting a new business can be risky However, statistics show following a proven franchise model significantly improves your chances of success. At Total Clean, we have analysed the reasons why many businesses fail and ensured our franchisees benefit from the development of new systems and processes to reduce the risk.
The four key success factors for any business are:
Turnover - Total Clean has an experienced Head Office based Sales Team, to deliver on our guarantee of initial turnover and we will continue to offer you further business as agreed throughout your desired growth plan, and, if you want we can also support you with the skills and tools to help you win your own business.
Profitability – Follow our system, manage your costs and you will make profit
Cash Flow - With your Total Clean business, you have the benefit of low overheads, supported by the Head Office credit control system to keep your cash flow moving and the cost of growth is supported by Total Clean
Growth - Our aim is to work with and develop a small number of franchisees to grow to a million-pound turnover and more. Total Clean supports you by constantly winning new contracts, so your business can keep growing, with a programme that has a zero up front cost of sale and facilitates a positive cash flow.
Total Clean is a growing business with great plans for the future.
In the last year alone, Total Clean has increased system-wide turnover by an incredible 41%. Some of our franchisees have been with us for a few years and already enjoy a turnover in excess of £700k per annum. One area in the North West, recently grew by 25% in just six weeks. So, why not join the Total Clean network today, and see what we could do for you?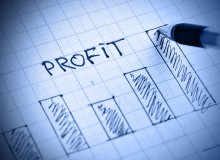 Invest from £17,000, for a future you control
Benefit from guaranteed business, offering an attractive turnover
Low overheads with flexible growth:

You don't need an office when first starting out
You don't need a big team, straight-away
Use Head Office sales support or win your own business, and grow at your pace

Follow the Total Clean model for reduced-risk business ownership
Receive the mentoring support of a franchisor who knows how to grow and operate a successful commercial cleaning business and how to develop a saleable asset.
Are you ready to start?
If so, fill out the enquiry form below and we will contact you immediately with more details.