Tots Play offers a complete programme of award winning, multi-activity play based classes, parties and resources for babies and toddlers, designed to enhance development and also support parents, while being great fun for everyone involved. Our aim is to be Every Class a Child Needs in... Read More
Tots Play offers a complete programme of award winning, multi-activity play based classes, parties and resources for babies and toddlers, designed to enhance development and also support parents, while being great fun for everyone involved. Our aim is to be Every Class a Child Needs in One! The Tots Play franchise programme offers the opportunity to use our proven business model and systems to run your own Tots Play business in your local area at times that suit you. Read Less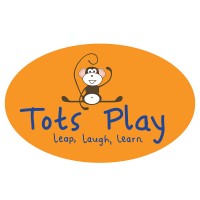 Tots Play Franchise Testimonials
Below is a selection of testimonials from people that operate the Tots Play Franchise or have used the Tots Play business services in the past.
Running my own business allows me to arrange my schedule around the needs of my family. I run my business around the school day and am there for my daughter to drop her off and pick her up each day, plus be there for her ongoing health needs. Something I thought I would never be able to do. I have chosen to run classes during term time only so I can enjoy the holidays with her too.

I have received a wealth of support and guidance since joining Tots Play, this far exceeded my expectations when I first purchased the franchise. We have regular phone calls, social media network, annual conference, regional meet ups, plus a comprehensive online training programme that can be accessed at any time.

There is a huge amount of job satisfaction from receiving positive comments about your classes and you as class leader after working so hard to build the business up. I love building relationships with the children (just as I did in Teaching) but also the parents/carers too. I enjoy the flexibility the business can provide and planning my own working week.
Life has changed a lot since I've started running Tots Play. I love that it's me who gets to take and collect my daughter from school every day. Before work was becoming a chore, but now I really enjoy my job, every week is different. I enjoy meeting new people and I feel really privileged that I get to watch mums and babies grow in confidence, learn new things and generally have a great time just being together.
I've been running Tots Play in the Scottish Borders since August 2017 and I love it!!! I used to be a Biology teacher but during my maternity leave I decided that going back to work full time wasn't going to work for our new family. Running my own business allows me to work the hours and days that suit us, I still get to teach but get the added bonus of working with babies and toddlers all day. What's not to love?!! The support you get from HQ is amazing and I'm really impressed with the materials and continued help that you get. It's like I've inherited a whole new family.
Leaving my job, although a hard decision, was the best decision I made... I run my Tots Play business to fit around my wee boy and I get to see him every morning and every night without time restraints, rushing about or guilt from not seeing him enough... I didn't get to do this when I was working full time with unsociable hours and shift work ... the support from Tots Play from the very start, and every month since, is invaluable and I'm excited as each month goes on and it's so great when you see babies, toddlers and parents grow, develop and have fun each week in class."