Since 2003 we have been providing people with the skills required to trade the financial markets. Our powerful and 'simple to use' strategies combined with our comprehensive training and support have enabled people of all experience levels to earn a lucrative income from trading forex, indices,... Read More
Since 2003 we have been providing people with the skills required to trade the financial markets. Our powerful and 'simple to use' strategies combined with our comprehensive training and support have enabled people of all experience levels to earn a lucrative income from trading forex, indices, commodities and shares. Read Less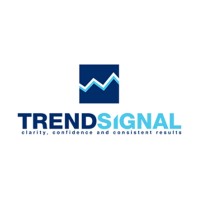 Trendsignal Business Opportunity Testimonials
Below is a selection of testimonials from people that operate the Trendsignal Business Opportunity or have used the Trendsignal business services in the past.
I've been profitable from the first week, and have been for the last 5 months since joining. Enough said!
I am happy to say that everything promised by Trendsignal has turned out to be true. The system is easy to follow and requires minimal time to implement. The team are extremely helpful and highly efficient. My account grew nicely in the first month and I am confident that this performance will continue.
I have found TrendSignal to be excellent. They provide excellent systems that work, provide the best training and follow-up I have found and I would recommend them to anyone who already trades or wishes to commence trading the markets.
Quite an expensive package but you get what you pay for. Buy cheap, buy twice etc.. The support and training is second to none and I can see the benefits after just one month. This seems to be the best option I have found after years of searching and after spending thousands of pounds on rubbish. I would recommend this company and their product to my friends and family and that should speak volumes!
For some years I had dabbled in futures trading hoping in vain that sooner or later I would discover the ultimate failsafe strategy that would guarantee consistent profits. It never happened until the day I decided to admit defeat and buy into the Trendsignal package. With their excellent training, easy to follow rules based strategy and twice weekly webinars I have never looked back. In the first week alone of the month in which I am writing (September 2018) I was up 662 pips (points) on trades closed out for that week. The following week a few negative trades saw some of the gains going back to the market, but in this 3rd week the gains are back and I fully expect to see the month pip count over 1000 pips.