Be part of the UK's leading Artificial Grass Franchise. Our pilot business turns over
Be part of the UK's leading Artificial Grass Franchise. Our pilot business turns over Read Less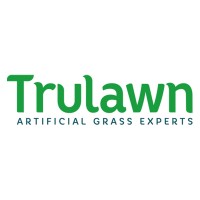 Trulawn Franchise Testimonials
Below is a selection of testimonials from people that operate the Trulawn Franchise or have used the Trulawn business services in the past.
I'm so pleased with it that I'm spending ages just looking. Only wish that I'd had it done years ago. Thanks again.
We are so pleased with our garden, the lawn is amazing and the family including the dog and the cat have spent every day and evening out in the garden since it's been completed. You and your team have been amazing and very professional form start to finish. Thank you all so much, we now love our garden and can enjoy being out in it again.
Thank you for a brilliant installation from the team. The grass looks amazing.
I just wanted to say how delighted we are with the installation, the lawn looks amazing, even makes the flower beds look better, see attached. I also wanted to praise the 3 lads who did the installation, they were brilliant. Poor things it was pouring with rain when they got here and so unpleasant, but they carried on, hardly stopped all day, they were very polite and also cleared up very well. Please can someone make sure they get our thanks.
To you and all your team, I could not be any happier than I am with the Job you and your team did at my house, Julie and I are so happy with what you have done with the lawn it looks amazing and the fact we would have never known you had been in our garden considering the weather conditions. Thank you for clearing up after yourself, and we would not hesitate in recommending Trulawn to anyone who is thinking about having a new lawn laid. Are we satisfied with the lawn? 100%. Are we satisfied with the way you left our garden after you worked in the bad weather conditions? 100%. Great job – Thank you all.
I am just writing to thank your team, I think lead by Adam, for laying the new artificial turf at St Georges Court yesterday. I think the guys did an excellent job and they were all very approachable and thorough with their work. On top of that, this morning when I got to St George's I found they had left the site very clean and tidy.
I'm absolutely delighted with the finish, and it has completely transformed my garden, and given me so much extra space. It looks so realistic, and it feels great to walk on, even bare footed. Tamu my Irish Terrier, just wants to be outside on the lawn, and sits there all day, when it's cooler. I was very impressed with your customer service, starting with Lisa who came to measure up, and she gave me some good advice, and ideas. I will certainly recommend Trulawn to my friends.