The Wagging Tails franchise is a flexible Nationwide home based business offering an opportunity to build your own successful dog boarding company. The most successful franchise owners are able to achieve sales of around £40,000* per annum within 18 months.
The Wagging Tails franchise is a flexible Nationwide home based business offering an opportunity to build your own successful dog boarding company. The most successful franchise owners are able to achieve sales of around £40,000* per annum within 18 months. Read Less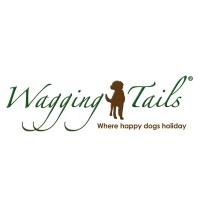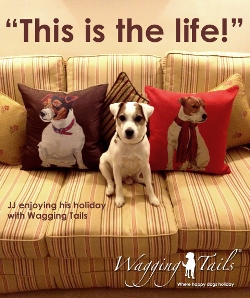 The Wagging Tails Franchise is a successful Dog Boarding Business. It is a true family business and was established in early 2007. Wagging Tails began franchising in 2010 as a means of expanding the business to meet the demand that they had received for their service from across the country.
The Wagging Tails Franchise now have a network of over 16 Dog Boarding Business owners operating across the country and are continuing to grow in this fast moving market place. They have won numerous awards, including two consecutive years of Franchisee of the Year at the EWIF Awards 2013 - 2014, Franchisor of the Year at the 2014 EWIF awards, Franchise Marketing Awards 2013, Pet Industry Federation finalist for Best Pet Service Business 2014, Theo Paphitis #SBS award 2013, finalist Best Franchise Awards 2014 plus local business accolades showcasing the success of both the service and the franchisees.
A recession resistant business
Since their launch, the Wagging Tails Franchise has steadily grown throughout the recent economic difficulties showing theirs to be a recession-resistant business. Having proven their business model they have gone from strength to strength building their local businesses, with many now the market leaders in their local areas.
Members of the BFA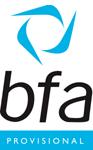 Wagging Tails have are members of the British Franchise Association (BFA), the main governing body for franchising in the UK. Since entering into franchising they have chosen to be vetted against the BFA's strict code of business practise.
There are over 1,000 companies in the UK that claim to be a franchise, and between 250 and 300 of these are advertising at any one time to try and find new franchise owners. Sadly many of the pet care franchises fall into this category.
As a potential franchise owner it is very difficult to know which of these are reputable brands, which brands offer a genuine opportunity with true support and which brands are trying to simply make money from the 'sale' of their franchise, rather than from your success in business.
Knowing a franchise brand is a BFA member immediately offers a certain number of assurances that a brand who is not a member cannot.
High Earning Potential
A Wagging Tails Business can develop quickly and average sales of around £3,500.00 per month, with huge capacity for growth as each franchise develops. The most successful franchise owners are able to achieve sales of around £40,000.00* per annum within 18 months.
* Based on the most recent accounts, this is in no way a guarantee.
The Franchise Package
The Wagging Tails Franchise Package is a comprehensive offering including the following:
Three days business training followed by a practical day with an existing franchisee
Fully integrated booking system and accounts
A custom made CMS system, FETCH, to manage your business
Franchisee email marketing system and support
Franchisee "Market Your Franchise" course and support provided by Chartered Marketeers
Canine First Aid course
ADTB Dog Behaviour Diploma
Award winning marketing support from head office*, media guidelines and advice
Operations manual
Ongoing support from head office to help grow your business
Franchise Development Manager who will work with you in your field and remotely to help you grow your business
Media Launch (£1,700 of the franchise fee is allocated for your launch)
Branded car decal for your vehicle (no van or special car is required)
Use of Wagging Tails trademarked brand inc. name, logo, website, email, advertising and stationary (all provided)
Corporate apparel
Dog encyclopaedia
Branded commercial gazebo and blizzard boards for use at shows
Designated search optimized territory pages (currently eight pages) on Wagging Tails UK website
Large and exclusive territory to allow you develop a large and profitable business over a number of years
Existing connections with nationally recognised dog brands and magazines
Existing brand awareness and network buying power to assist branding
Partners with Hearing Dogs charity
* Franchise Marketing Awards, 2013 Best Franchisee Marketing Support
The Investment
The total turn-key cost to you to start trading under the Wagging Tails name and using their proven systems and processes will be £12,995 + VAT.
You will need to ensure that you have the funds available to promote the business throughout your first year as you build the business.
The amount that Wagging Tails estimate would be between £2,000 and £5,000 depending on your personal circumstances and location.
Training & Support
You do not need previous experience or knowledge of the pet care industry but a genuine love of dogs is essential. You will receive full training in sales, marketing, administration and operational procedures, learning everything you need to run your own dog boarding business.
Thereafter Wagging Tails provide continuous and ongoing award winning support * support to ensure the long term success of their franchisees.
* Winners of the Franchise Marketing Awards 2013 Best Franchisee Marketing Support.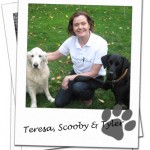 "Lisa is always available to help and guide me through various situations, and her experience with the business and her knowledge of dogs is invaluable. I have yet to pose a question or concern that she hasn't been able to fully answer and help with, and I had many in the early weeks! A few short months on and I knew that joining Wagging Tails was the best decision I could have made and four years later I'm blown away with the demand and subsequent success of my franchises. Over the past four years the company has grown and developed and as franchisee's we are provided with continual support and further training opportunities which seems to be unrivalled in the industry. It's certainly been the best decision I could have made."
Following a successful career as a Financial Advisor, Teresa owns and runs the Oxford (OX Postcode) and Reading (RG Postcode) Franchises of Wagging Tails. She won the EWIF Franchisee of the Year Award in 2013 and has been featured on BBC Radio Berkshire.
Wagging Tails as your future career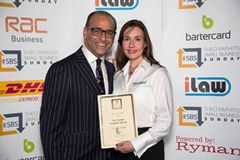 Can you call a job that is so much fun a career?
The Wagging Tails Franchise offers you the opportunity to own your own business and work from home with your dog by your side, delivering an ethical service that makes a positive impact in other dog owners' lives.
Wagging Tails is certainly an enjoyable way to make a living; each day franchisees speak with owners about their beloved dogs and talk to their team of local carers who are boarding owner's dogs. It is very satisfying to know that you are providing a service that has owners coming back time and again and is getting fantastic reviews and recommendations from Vets, Groomers, Trainers and owners alike.
Wagging Tails are not looking to award their franchises to just anybody; your communication skills, experience with dogs and motivation for wanting to start your own Dog Boarding Business are paramount to the success of the business. Wagging Tails are keen to speak with experienced dog owners who feel they have the ability and drive to develop the in their local area.
The next step
Wagging Tails are keen to hear from like-minded dog owners who feel they can join their team providing the very best in terms of dog care available in the UK.