The WHITE KNIGHT franchise is an exciting, varied and highly profitable business opportunity, enabling you to offer market-leading, premium cleaning services, including domestic and commercial cleaning, and carpet, rug and upholstery cleaning. This flexible franchise model allows you to add... Read More
The WHITE KNIGHT franchise is an exciting, varied and highly profitable business opportunity, enabling you to offer market-leading, premium cleaning services, including domestic and commercial cleaning, and carpet, rug and upholstery cleaning. This flexible franchise model allows you to add additional services according to your business ambitions and interests, including more specialist cleaning, mould removal and fire/flood disaster restoration. Unrivalled head office support and expertise help to ensure your success. Read Less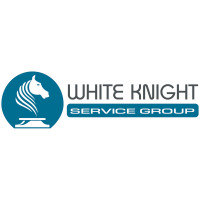 WANT TO BE YOUR OWN BOSS?
START EARNING IN DAYS NOT MONTHS?
EARN £130K* IN PROFIT?
Read on to enjoy our EXCLUSIVE offer...
There are plenty of franchise opportunities to choose from, but only one offers the extensive support and training to start earning FAST…and that's the WHITE KNIGHT franchise system…
Here are just 5 of the many reasons to join the WHITE KNIGHT family:
We take great pride in doing things right and delivering the highest quality results and service
Great rewards - we are confident that you can achieve a minimum profit of £130k in return for a modest investment - if you're ambitious, you could far exceed this already impressive return!
Our reputation as trusted experts in the cleaning, mould and disaster restoration industry is well-renowned
We will support, train and teach you everything you need to know to deliver the excellent service that our clients have come to know and expect
Prime, exclusive territories currently available all across the UK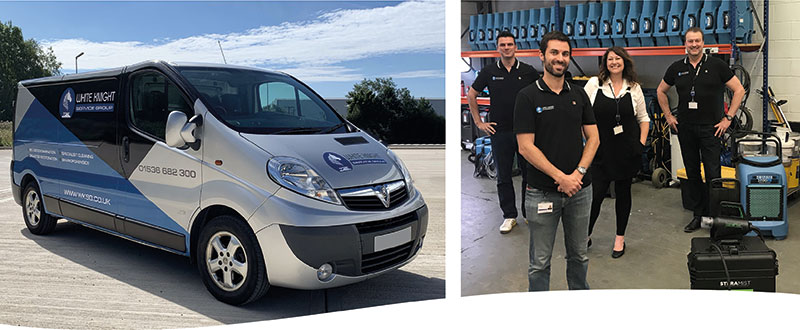 Services Provided
Initially, your WHITE KNIGHT franchise will offer market-leading cleaning services, including domestic and commercial cleaning, and carpet, rug and upholstery cleaning. These services complement each other perfectly and provide plenty of scope for cross-selling and increased profitability on the job!
After 6 months of successful operation, if you're ambitious and want to expand, you will have the opportunity to advance and offer our Tier 2 specialist cleaning, mould removal and disaster restoration services.
We are well renowned in our industry for our expertise in water damage and mould remediation. This sets us apart from other types of 'cleaning' companies and gives our franchisees a unique opportunity to help the thousands of families, individuals and businesses that suffer from water-related damage and mould issues all year round.
Let's Build a Successful Future Together - An Exclusive Offer!
With a WHITE KNIGHT franchise, ensuring your success is of the highest importance to us; as such, we have put together a great value package with an exclusive offer, available until 31st January 2022; for this limited time, we will reduce your initial capital investment from £25,500 to £16,500**…
To help you establish your own highly profitable and rewarding WHITE KNIGHT franchise business FAST, you'll receive:
An unrivalled level of dedicated, day-to-day head office support - we'll be here to help you every step of the way
Full initial training and a programme of ongoing training and field support
An exclusive territory in the UK - many prime territories are available NOW!
Full marketing and lead generation support package
Fully branded uniform and van livery
Essential back-office software systems to run your business effectively
All the equipment and materials you'll need to hit the ground running from day one!
Whatever your background, if you like the sound of this fantastic opportunity and you want to run your own business, then we'd love to hear from you!

*Figure of £130k relates to forecasted gross profit at the end of the third year on cleaning services only.
**Initial required investment to purchase a WHITE KNIGHT franchise is normally £25,500 ex.VAT. Exclusive offer is £16,500+VAT initial investment with a funded equipment package of £9,000+VAT, payable over 36 months. Figures correct as of 1st November 2021.
What's Next?
If you like what you have read and think you're the right fit for a WHITE KNIGHT franchise, then please fill in your details and we'll get back to you shortly with more information and a copy of our detailed franchise prospectus!