Established for over 25 years, Wiltshire Farm Foods is a highly successful franchising brand owned by apetito UK, a profitable and growing food manufacturer. We supply delicious and nutritious frozen ready meals from franchises based in the local community that are easy to prepare and delivered direct to the freezer.
Our model is based around good old-fashioned service that seeks to make a real difference to the lives of our elderly customers, helping them retain their independence living in their own homes. For many of our customers, our drivers and office staff are sometimes the only people they see or speak to from one day to the next, and the importance of this relationship is key to the success of Wiltshire Farm Foods.
With numerous awards under our belt, including the BFA 2019 Winner for Social Enterprise and two Queen's Awards for Enterprise, we're proud of the service we provide and the 300 tasty dishes we sell.

Training and Support
Setting up your franchise
We support you through the legal and financial elements of your franchise purchase, as well as guidance around the correct coldstore, vehicles and any premises requirements.
Induction and Training
A tailored start-up programme, including on and off-site training designed to equip you with the key skills and practices to get your franchise off to a flying start.
Marketing Support
Committed to national advertising across TV, Press and Direct mail, our Marketing team also provide dedicated support and materials to support your Local marketing activity.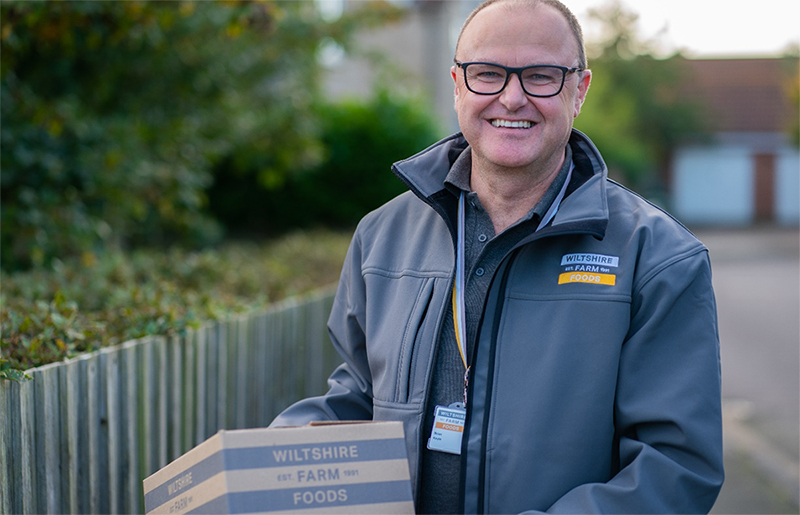 Business Partners
Support from your own "Business coach." Business Partners help you turn your plans into reality, sharing best-practice from across the network and giving you access to management and key KPI information for you to develop your business.
Additional Support
It is not just the marketing side that we support. We will also assist on all the behind-the-scenes facilities to ensure that your franchise is running as efficiently as it can.