Start your own Yes Appliance Rentals business today, in your local area. Build a passive income!
Start your own Yes Appliance Rentals business today, in your local area. Build a passive income! Read Less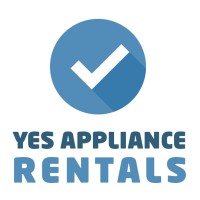 The appliance rentals sector is growing, we know our customers can't always afford to buy things they need outright, which is why we provide flexibility. Customers can spread the cost of the things they need in a way that suits them. Paying 'bit by bit' means customers on smaller incomes and with limited credit options, can furnish their homes or replace essential appliances by renting, using a rental plan they can afford.
Our franchise is ideal for anyone wanting to take control of their future, using a proven business model. It's easy to get started, you don't need specialised knowledge or previous experience and entry costs are among the lowest you'll find anywhere.
Our approach to the market and business, differing from that of most of our competitors, means you can be trading in weeks, not months.
All our business has been built to weather an economic uncertainty, so we know we've got the right 21st century formula to take advantage of any economic climate.
The Appliance Rentals Sector is an exciting, growing industry despite the global financial crisis and is recession proof still with many opportunities.
The target market is currently approx. 12 million people in the UK and is currently worth 100s £millions and growing. Now is an excellent time to be setting up an appliance rental business in the UK.
Why Yes Appliance Rentals?
Recurring revenue system - Has many customers, each paying small amounts of money on a regular basis.
Exciting brand.
You can expect regular, ongoing income, even when on holiday.
Totally automated with our software.
Experienced management infrastructure.
Simple business follow the system.
Up to 100% gross margins achievable.
Your hours can be flexible allowing you to work around your lifestyle commitments. No weekend work is required.
Don't just buy a job.... Get a business that makes REAL PROFITS!
As a Yes Appliance Rentals partner, you will have the freedom to be your own boss, but at the same time have all the benefits of an experienced team. We provide everything you need to start and grow your business, with comprehensive training on policies, procedures, sales & marketing, all with support from a highly experienced management team.
''Having looked at various franchises we decided on Yes Appliance Rentals due to the high returns, high demand and excellent head office support, since joining our income and profits have far exceeded our expectations and would definitely recommend the franchise.''
-Mike & Matt Yes Appliance Rentals Wigan
I have found my journey with Yes Appliance Rentals great. Low rates compared to the competition. Exciting times ahead as the business expands.
I am loving looking at my book expand week by week, which gives me the drive.
I worked hard for a similar organisation for years making them lots of money. Now it's time for me to benefit from my hard work.
-Darren Hill Yes Appliance Rentals South Birmingham.
Just look at how quickly it can grow!
£141K loan book in only 8 months
£141K loan book in only 8 months, just look at how quickly one of new franchisees has built their book in only 8 months, facts below:
1. Over £141k loan book built in just 8 months £141,221.**
2. Which will generate over £5,800** gross income per month that will keep growing as more contracts are written.
**based on actual figures.
Interested? Let's talk.
Stop dreaming of starting your own home-based business and make it a reality! What we can offer you is the roadmap to a passive income business with ongoing training and support.
So get in touch, and let us show you how you can start your Appliance Rentals business today. You will be amazed at how quickly your rental book and your weekly cash income grows, with this proven business model.
Our normal franchise fee is £19,950 but for a limited period we are offering a special discount of 50% meaning that the franchise fee is only £9,975!
Let's find out if we can work together. Get in touch today, and we'll explain how existing franchisees are doing, likely timelines to get started in your local area and what you'll need to do to succeed. This is a growing sector and with economic uncertainty in the UK currently is set to grow further so act now and secure your area before somebody else does!