Reading Time:
9
minutes
Franchising is often one of the options entrepreneurs consider when looking to start a business. There are many advantages and disadvantages of franchising. A lot of research and consideration must go into the decision to launch any new business and carefully and realistically weigh the pros and cons of all the available options.
A franchise is an opportunity that offers people a chance to trade and operate a business under an established business name, being given access to the business' brand and consumer base.
Franchising is an exciting business opportunity since it mitigates some of the risks of starting a business but still allows the entrepreneur to become a business owner. There are several advantages and disadvantages to choosing this form of business ownership; however, regardless of what you choose, it is critical to read extensively, talk to friends and financial advisors, and research the area you wish to establish.
Challenges of Starting a Business
The prospect of owning your own business can be exciting and daunting at the same time. It's well-documented that many new businesses fail to thrive and end up closing down in their first few years of trading despite having a great product to sell.
Entrepreneurs can benefit from franchising as they start their independent careers as franchisors offer trialled and tested business models.
Many people also struggle with how to develop a profitable business model. They would prefer to get to work straight away rather than spending lots of time working out the ins and outs of a business model.
This is where franchising comes in and offers a business that is ready to go, allowing franchisees to enjoy the feeling of owning their own business without the worry of having little support to make it a success.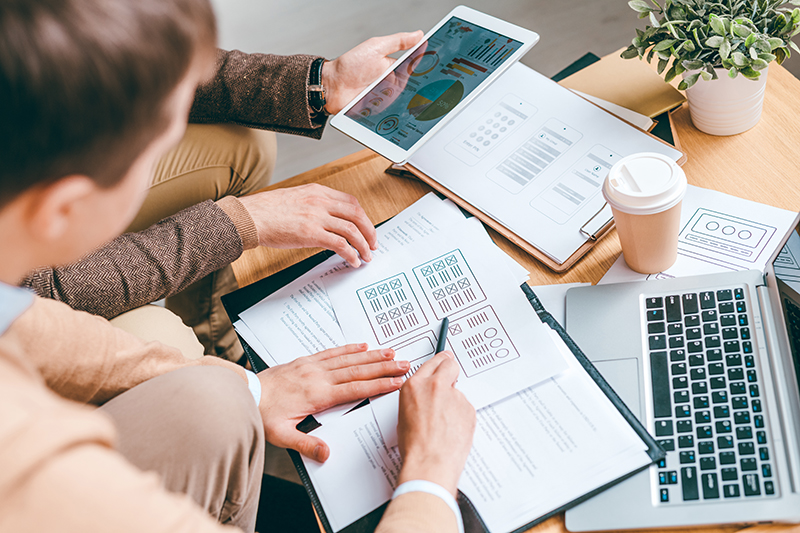 When you're thinking about starting your own business, one of the options you might consider is buying a franchise. There are many advantages to buying a franchise instead of starting your own business from scratch.
Advantages of Franchising
There are many advantages of franchising, and as a business structure, a franchise can certainly be an appealing option to choose.
There are a good number of advantages to starting a franchise, and it is often the choice for those looking to create a new business without the initial setup, the large amount of work, risks and costs associated with going out on your own.
A franchise owner has the potential to enjoy a stronger brand identity thanks to the support of a franchisor's brand and business model. This enables them to engage their target market, develop customer loyalty and increase revenue from consistent customers.
There are typically fewer risks involved in taking on a franchise than starting up your own independent. The top 15 advantages of franchising are discussed in full below and include:
Becoming your own boss
Improved work/life balance
Opportunities for remote and home working
Accessing an established business
Having a package of support to success
A well-known brand that consumers trust
Investors that want to help
Good working business relationships
A proven business model
Ideal for Those Venturing into a New Industry
Reduction of Business Risk
Customer Loyalty and Brand Recognition
Economies of Scale and Buying Power
Operational Support
Marketing and Advertising Campaigns Already Established
1. Becoming Your Own Boss
Owning a franchise business gives you the chance to be your own boss. Most of us like the idea of answering only to ourselves when it comes to working, and this is one of the main incentives for people when they consider buying a franchise. Whilst you will need to serve your customers and adhere to the franchise guidelines, you will still be your own boss; the person who makes the decisions and pushes their business to become successful.
Apart from the requirements of your franchise contract, you have control over the operations of your business.
As its owner, you still have the autonomy that comes with business ownership. However, you enjoy many resources and opportunities that would be unavailable to an independent business owner.
2. Improved work/life balance
It is much easier to set a flexible schedule and even work from home since most business aspects are established to run efficiently. It's easy to track the business's health without spending all your time there. Being in a franchise is like being in business for yourself, but not all by yourself.
This appeal is enormous to potential business owners, and by using a franchise instead of going it alone, you are far more likely to be a successful business owner in the long run.
3. Accessing An Established Business
One of the main selling points for franchises is that you can access an already well-established business here in the UK. With that comes brand recognition and trust so that customers will want to choose you over other unknown companies.
Another huge advantage to accessing an established business is that all the franchise systems and processes are firmly in place, meaning you don't need to work out what works best. Your franchisor will have reviewed and refined everything so that you can access a system that is proven to work. You can focus on what matters by accessing an already established business, making it a huge success!
4. Having a Package Of Support To Success
When it comes to success, no man is an island. Franchisors spend significant amounts of time and money preparing a support package that will help you to learn about your new venture and make it successful. This package will be offered as part of your franchise, and you will not need to find additional cash to pay for it.
The great thing about this support is that it is tailored to the brand and will provide ongoing insight and troubleshooting so that you don't ever feel left out in the cold. Most franchisors also offer a business mentor that you can contact whenever you have an issue; that way, you can solve queries before they become problems.
5. A Well-Known Brand That Consumers Trust
If you are considering a franchise, you know the importance placed on brand recognition. Most franchisees look to get the most well-known brand for their budget, which drives customers through the doors and makes profits.
Franchises help you potentially skip every business's initial hard step to gain brand awareness and start creating a customer base. By joining a franchise business, you are being granted access to their current customer base for you to grow and expand.
Brand recognition gives your consumers faith in your product as they will know what they are getting to get and feel safe purchasing from you. Humans look for what they know, and if you deliver a brand that they recognise and trust, you are more likely to enjoy more significant profit margins. There are some brand names that we instantly recognise due to their strong reputation and customer base, including Starbucks and McDonald's.
6. Investors That Want to Help
Business funding and finances are some of the most significant obstacles a business owner will face. We have all heard about people who have excellent business ideas but fail to get them off the ground because of a lack of funding.
The reason for this is simple; investors don't want to throw their money away. However, this can be an advantage of franchising because investors are far more likely to invest in a business that is proven to be successful. This brand knowledge will allow them to envisage what you will offer and give them faith in believing you have a business model that will work.
7. Flexible Working Opportunities
Franchising offers an entrepreneur the opportunity to work flexibly, including remote working or home working opportunities. This is one of the most significant advantages to operating your own franchise business because you are responsible for your work hours and activities. If you wanted to take a holiday or schedule work around childcare responsibilities, franchising could be a good option.
8. Good Working Business Relationships
Another one of the clear advantages of franchising is getting access to the business relationships that the franchisor has already developed. From suppliers to banks, you will be able to tap into the hard work that has gone before you and use it to make your business a success.
Many franchisees will comment on how good their relationship is with other businesses. The reason for this is that it all comes down to them being able to trust that you will pay your invoices on time and that you will be able to offer them lots of repeat business as time goes on.
9. A Proven Business Model
Knowing if your business model will work when you start on your own is virtually impossible and means that you have a high chance of failing because you had not considered blocks that come up as you start.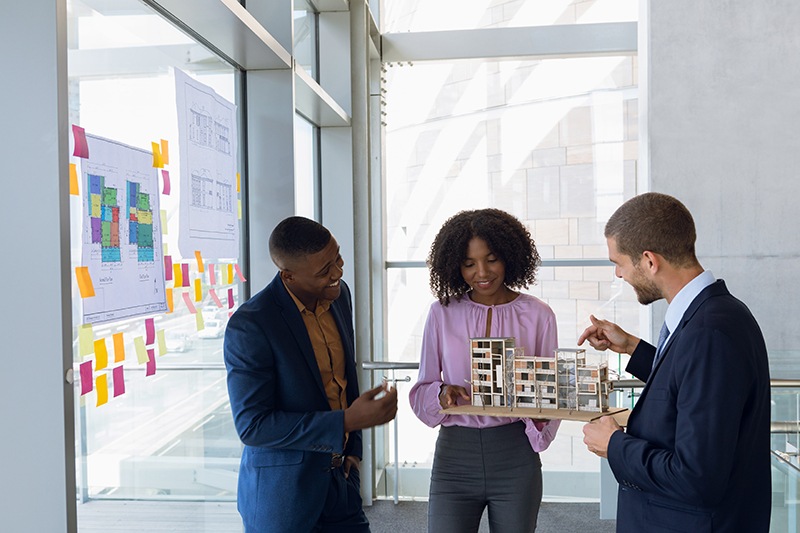 With a franchise, you don't need to worry; the franchisor will teach you their business model to follow and be safe, knowing that it is proven to work. You should also not have many bumps in the road as the franchisor will have already worked those problems out, leaving you with a business that will work if you are willing to put in the effort.
10. Ideal for Those Venturing into a New Industry
You don't need to have experience in the industry or field of your would-be franchise business to thrive. Franchisors often provide extensive support and training to help new entrepreneurs to understand the brand/company's operations and business model.
When you enter a business model that has been operational for years, you benefit from their knowledge, trade secrets, and experience in the field, increasing the likelihood of success for your new business. A franchise is an excellent option if you don't wish to build your business from scratch or can't afford to put in the time before it becomes profitable.
11. Reduction of Business Risk
As successful businesses, franchises are more secure than new standalone companies since a larger and more established institution backs them. Their business model has been tested and tweaked for various markets, and they will equip you to succeed, depending on your franchise locations.
For this reason, it may even be more accessible to secure financing for a franchise business than for independent companies. Lenders consider franchises safer, especially if they have a long history of success.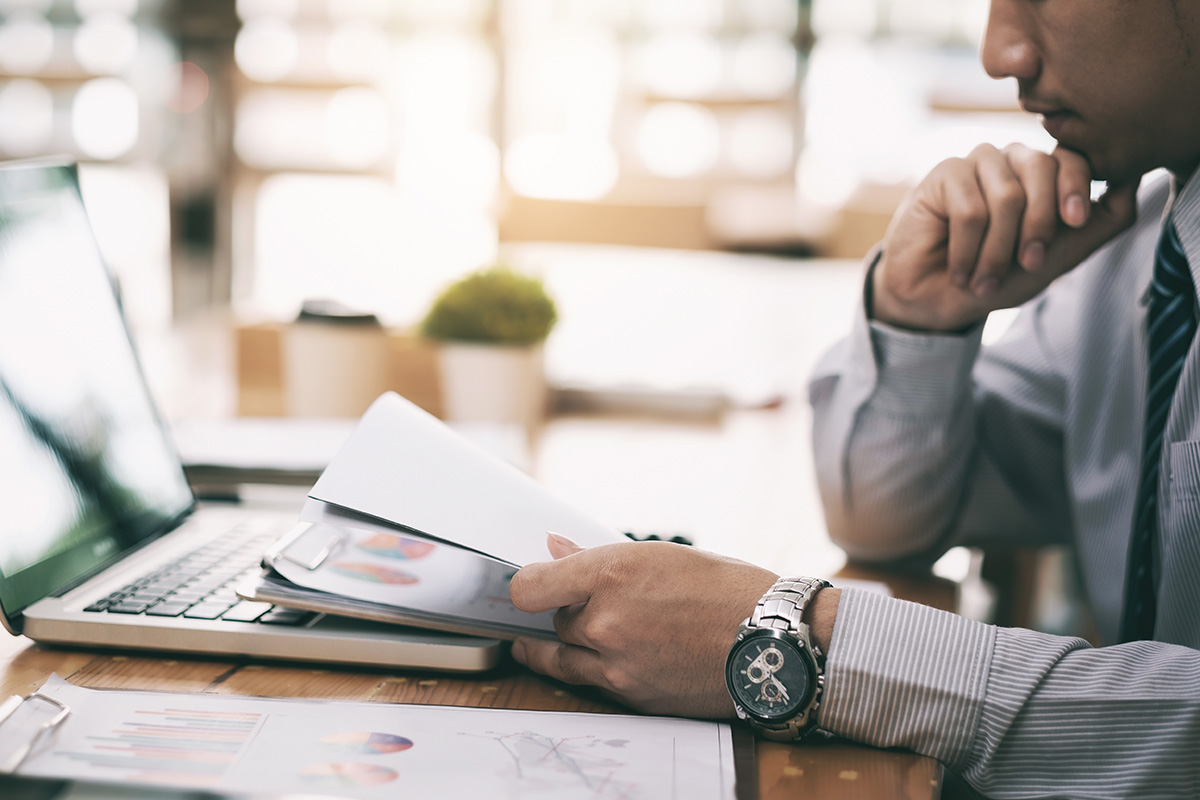 12. Customer Loyalty and Brand Recognition
Getting loyal customers is one of the most challenging aspects of setting up a new business. You bypass much of the groundwork of building consumer awareness, trust, and loyalty by joining a franchise. You immediately have access to a recognised brand, its loyal customer base, and even potential employees. For this reason, starting a franchise allows you to become profitable quicker by offering more significant revenue right from day one.
13. Economies of Scale and Buying Power
Once you join a franchise, you can take advantage of the franchisor's established relationships with suppliers. You are more likely to access supplies at a lower price by leveraging the franchise's economies of scale. Your collective buying power also means you can negotiate for more lenient credit windows, crucial to maintaining a young business's cash flow.
14. Operational Support
You can expect extensive operational support when you join a franchise, even before opening. Your franchisor can advise and even assist with pre-opening operations such as site selection, construction and design, human resource management, financing, and grand opening ceremonies. Some franchisors can offer loans and financial assistance to franchisees.
15. Marketing and Advertising Campaigns Already Established
Often, the franchisor of a successful franchise has invested heavily in marketing and advertising campaigns to keep attracting consumers to your business.
There are two upsides to this:
First, you don't need to start from scratch to figure out outreach strategies as a working formula is already established.
Second, when the franchisor advertises or applies any marketing strategy, your business, being part of the franchise, benefits from the publicity it attracts.
It isn't uncommon for franchisors to stipulate that franchisees dedicate some portion of their budget towards marketing and advertising for the brand. Check your contract and discuss the marketing programs' details and the extent to which you will be involved.
Disadvantages of Franchising
Although franchising offers many potential business advantages, there are still challenges in managing the initial costs associated with franchising and its potential disadvantages.
The disadvantages of starting a franchise are discussed in full below and include:
High Initial Investment
Limitation of Creativity or Autonomy
Lack of Privacy
1. High Initial Investment
One disadvantage of franchising can be the initial investment. The initial investment in a franchise can be hefty – the more established the franchise, the higher the likely initial cost. However, with some research, you can find a range of franchises to suit your budget.
Take note of the monthly royalty/management ongoing fees payable to the franchisor. Factor this expense when calculating your anticipated profitability.
2. Limitation of Creativity or Autonomy
Another disadvantage of franchising is that joining an established brand means that you are limited in your appearance, business model, and mode of operations.
There are restrictions the franchisor enforces regarding where you can set up the business, and you have to stick to the model's operational standards.
It is critical to carefully read your franchising agreement and ensure that you are okay with all the requirements. For example, you may be limited in the types of products you can stock and even the suppliers you can use.
3. Lack of Privacy
A further disadvantage of franchising is that many franchisors require that you share your financial information with them. While they can use this information to improve your operations, you lose privacy over your business's health to the franchisor. Still, some franchisors may share their financial information to provide benchmarking opportunities, which helps improve your operations.
Franchising FAQs
Q: What are the risks of buying a franchise?
A: Like any other type of investment, there are always risks associated with buying a franchise. Typically franchises have an easier time getting financing from banks and other lenders since the franchise is a proven business model.
Q: Can I purchase a franchise if I don't have any business experience?
A: Yes, many franchisors offer extensive training and support to their franchisees.
Q: Will the franchisor help me find a location for my business?
A: Yes, most franchisors will help you find an appropriate location for your business and provide assistance with site selection.
Q: What is the typical startup cost for a franchise?
A: The startup costs vary depending on the type of franchise you choose. Typically, you can expect to pay between £10,000 and £100,000 for start-up costs.
Q: What is the franchise agreement?
A: The franchise agreement is a legal contract between the franchisor and the franchisee. It outlines the terms and conditions of the franchise relationship, including how royalties and other fees will be paid, what services the franchisor will provide, and more.
Q: How long does it typically take to open a franchise business?
A: It can take anywhere from several weeks to several months to open a franchise business, depending on the type of franchise you choose.
Q: Is there an initial fee I have to pay to become a franchisee?
A: Yes, most franchisors charge an initial fee for joining their franchise system.
Conclusion: Research into Franchising is key
In conclusion, franchising is a great option for those who want to be their own boss but don't want to take on the risks and challenges of starting a business from scratch. If you're interested in franchise ownership, do your homework and consult with an experienced franchise solicitor to make sure you're making the best decision for your unique situation.
Now that you know some of the advantages of buying a franchise, it's important to do your research before making any decisions.
Some of the aspects overlooked in franchising include the contract's terms and the investment in marketing and advertising, which the franchisor may require.
Even after you decide to join a franchise, it is critical to research your desired franchise and compare its terms with similar franchises in the industry you wish to join.
Remember that franchising contracts are not permanent, and your franchisor can choose to terminate your franchise relationship once the contract period lapses.
It's clear that being a franchise owner is hard work, but it has some of the best perks in business. Imagine owning your own business without the fear of failing due to a lack of support; this is a reality for franchise owners in the UK.
It makes sense that the franchise industry is booming, and if you can get past the naysayers that want to put you off, you will be sure to enjoy many of the great things there are to love about franchising. Wherever you are on your franchising journey, we hope you are having fun, working hard and becoming the business success you have always dreamed of.
The takeaway here is to apply the same level of diligence to starting your franchise that you would when establishing an independent business. If you are interested in starting your own franchise business, browse our website today.