Reading Time:
5
minutes
Buying A Franchise: Will Experience Help Me?
Experience isn't everything when it comes to running a successful franchise despite what you might think. If you're thinking of buying a franchise with no experience, don't let this deter you. Every franchisor looks for different qualities in their franchisees, whether it be certain qualifications, leadership qualities or someone completely new to the industry – you can't always prepare and it's good practice to accept this fact.
What Experience Will Help Me To Run A Franchise?
With franchising growing in popularity, it's important to reiterate that there's no ideal level of experience that you should have. Franchisors will always have different things they're looking for. Some might want you to hit the ground running using your extensive industry knowledge and experience, while others may want to teach you everything from the ground up.
While experience isn't the main thing franchisors look for, some might be looking for a franchisee with some previous industry experience. This will show them that you know the industry and is likely to help them trust your abilities and let you work more independently. However, you should always be clear about the extent of your experience from the outset – you don't want the franchisor to make assumptions about the level of your industry knowledge. Doing so might lead to some awkward conversations down the line if you're unable to deliver in certain areas.
Some franchisors might want to invest in someone who has some experience working with any business and, if the business you worked with was successful, then that's even better. This general business experience will show them that you understand how a business works and that you understand the basic language and principles that you'll be working with.
Management skills are also desirable for many franchise business owners. The ability to effectively manage a franchise and motivate your employees is extremely valuable. These skills will put you in a strong position to manage any franchise business, regardless of the industry. If you have a proven track record of establishing positive working relationships with colleagues, then it's more likely that you'll be able to boost morale and encourage a strong work ethic in your employees.
Ambition is one thing almost all franchise owners will recognise. It's not necessarily something you can learn or develop, but that makes it all the more important. Having high-level ambitions and the drive to achieve them are skills that will benefit any franchise, regardless of the industry you're in. This, combined with an appetite for learning and personal development are sure to make you stand out as an ideal candidate for leading a franchise.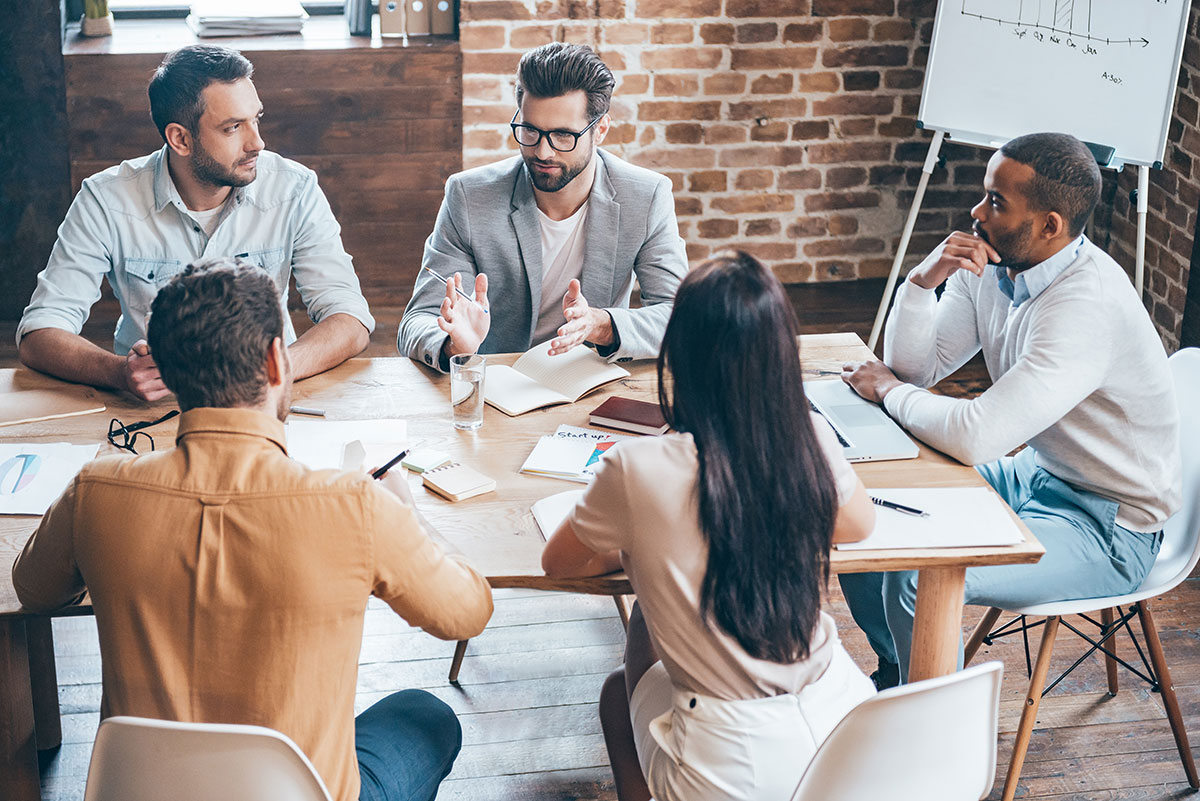 Do Franchisors Always Want Experience?
In many cases, no. Some franchisors will want to train you to turn you into a successful business owner. They'll invest time into helping you understand their tried and tested system if they have one. However, this doesn't mean that they won't have any requirements for giving you the job. Many franchisors will have training schemes in place so that you can learn the ins and outs of how the business operates.
A franchisor's ideal candidate might have a certain level of experience, or a specific qualification, that they believe will give their future colleague a solid foundation of knowledge. However, there are lots of qualities that you might already have despite not having a long list of qualifications and, more often than not, these aren't things you can learn. Therefore, inexperience is sometimes a benefit – the franchisor might see some of the qualities they're looking for in you and will want to help you build on these.
They might also want a fresh pair of eyes in the business to give a new perspective over their operations. It might be crazy to think it, but a lack of industry knowledge can actually be something a franchisor actively looks for. As I'm sure most of you will know, it can be harder to spot issues if you're exposed to them consistently – you become less sensitive to them. By bringing in someone with a fresh perspective, they could help you identify issues you didn't even know were there thanks to their different way of thinking.
First Time Franchisee's Success
Starting your franchise journey with no experience can be daunting, but it can be extremely rewarding. Brett and Amy joined as Green Machine Franchisees in April 2021 and have enjoyed a successful start to their life as franchise owners.
The highlight of their journey so far is signing two high-quality contracts in the Sheffield area. After completing their two weeks of franchise training they felt ready to hit the road and get themselves out there. This shows that, after just two weeks of training, you can start making valuable inroads.
Brett also has some words of wisdom for anyone considering buying a franchise, 'do your due diligence, risk mitigation, and research, do not look upon this franchise opportunity as a get rich quick, you will only get out of this venture what you put in'. This sage advice clearly shows that experience isn't essential to a successful franchise – it's about common sense and making sure you do your research before taking the plunge.
Can I Gain Experience From The Franchisor?
When you buy a franchise, the franchisor should clearly outline what your relationship with them will look like. They might want to work very closely with you, nurturing your growth and helping you gain valuable franchise experience, whereas other franchisors might not have sufficient time to give you such a high level of support. However, generally speaking, it's common for the franchise business owner to help you become a successful franchise owner.
The skills you learn from the franchisor could cover a range of things, some related to the industry you're operating in and others that will teach you how to run a business more generally. You should also play a crucial role in your own development – tell the franchisor what aspects of business or the industry excite you the most, for example. Take the initiative and lead your own development as it will only benefit you in the long run and also highlight your commitment.
It might be in the franchisor's interest to try and shorten the learning curve for you as a franchisee. By this, I mean that a business owner might look for someone with some experience in the area that would mean you get up to speed with how the business is run more quickly. However, this is only in certain circumstances where your development would need to be fast-tracked.
A sign of a good franchisor is someone who encourages your ambition and helps to correct any bad professional habits you may have developed. A good franchisor will always put your development first, listen to you and put you first. Everyone has their own style of training and management, but that's not to say it can't be catered slightly to suit your way of learning. Communication is key in business, and it's just as important when it comes to your training and professional development.
Getting Experience To Help You Run A Franchise
If you're considering buying a franchise with no experience and are worried about your credentials, there are things you can do. From independent research and learning to business training schemes and qualifications – there's plenty you can do to put yourself in a better position as a franchisee.
If you're completely new to the world of business, then a business qualification or training scheme is a good place to start. Not only will you learn about the basics of business, including things like strategy, but you'll also become familiar with the language of business. This is particularly important as you want to be able to contribute to important conversations within your franchise and, to do this, you need to understand the language that's commonly used. Business courses are widely available and are a good idea if you don't want to go into your new business venture completely blind.
Managing people is a key part of running any business franchise. It's not the end of the world if you don't have any experience in this area as management training courses and qualifications will help you build your management skills. Generally speaking, these courses will give you some ideas on how to approach management, including developing your own management style, and the basic psychology of business and people management.
However, it's important to reiterate that experience isn't the be-all and end all – it isn't always a necessary part of success. You could very well surprise yourself with how much you already know about business – you could be a natural leader but you might not have been in the right environment to truly realise it!
Start Building Franchise Experience With Franchise Local
Franchise Local has thousands of franchises on our website that you can get involved with today. You can browse our franchises by industry to easily locate opportunities that appeal to your skills and interests.