Reading Time:
4
minutes
You don't have to be a fitness or sports enthusiast to get behind the Anytime Fitness Franchise. Although a leader in the fitness field, Anytime Fitness has a mission that resonates with any potential business owner: changing lives for the better.
Anytime Fitness is the largest fitness franchise, with nearly 5,000 locations across all seven continents, even Antarctica. Regarding the UK franchise locations on their own, Anytime Fitness still has major success.
The fitness franchise has more than 185 premium, convenient gym facilities across the UK and Ireland. The franchise operates in 35 countries and has over four million members across its network of fitness facilities.
As the name implies, Anytime Fitness locations are open 24 hours, seven days a week. Guests can quite literally work out at any time. The company provides its members with convenient gym locations and opening hours to suit all lifestyles at an affordable price.
The Anytime Fitness franchise is genuinely an excellent franchise opportunity for anyone who cares about wellness, wants to walk into a well-established brand, or is passionate about changing lives.
Anytime Fitness Positioning
Anytime Fitness has unveiled a new interior design for its clubs and a new market positioning, shifting its business model from convenience to coaching. This is evident in the new format, which sees clubs split into various training zones with an open-plan layout.
The Anytime Fitness business prides itself on supporting and coaching its members, with its class-leading customer service setting it apart from the competition. Overall, the company values inclusivity and access to its supportive facilities above all else.
Gym membership gives you access to group fitness classes, personal training, and a supportive and welcoming training environment for all ages, abilities, and experience levels.
The Demand for Health and Fitness Services
The UK health and fitness industry is worth more than £5bn, with one in seven people in the UK being a gym member.
The sector has even shown strength throughout the COVID-19 pandemic, with April 2021 being Anytime Fitness' best month for new memberships since it began trading in the UK in 2010.

The Anytime Fitness Franchise Model
The Anytime Fitness franchise model allows single and multiple site ownership if you've given it a go and ultimately want to expand. The model and start-up process are also designed to offer significant earning potential in the continuously growing fitness sector.
From the moment you sign a franchise agreement, you're given access to expert support and business advice from Anytime Fitness' in-house team and network of partners. This council provides access to competitive financing rates and commercial terms due to established partnerships with banks, property agents, and fitness equipment providers.
Anytime Fitness offers its franchisees an incredibly comprehensive support structure and training programme.
Anytime Fitness Revenue and Members
Anytime Fitness's model is attractive due to the recurring revenue engrained into the business. Members remain repeat customers for more prolonged periods within the fitness sector. Anytime Fitness members provide long-term loyalty and an average stay of over 17 months.
The Anytime Fitness Franchise Terms of Agreement and Renewal
Part of success is coming up with an agreement that makes both parties feel comfortable. Anytime Fitness franchisees have a choice of a five- or 10-year agreement, allowing them to select a model that's in line with property lease and funding terms. The same agreement options are available on renewal.
Becoming an Anytime Fitness Franchisee
For anyone considering becoming an Anytime Fitness franchisee, a free discovery day is offered where you can learn more. On this day, you can meet executive members, learn more about the opportunities available, and learn more about the profit potential of owning an Anytime Fitness health club.
After being onboarded to the network, new franchisees attend a comprehensive three-day training course at its support office. The three days are divided into commercial and property training, presale preparation, and presale sales.
From the second a franchisee joins the network, Anytime Fitness's development team works to help find the perfect site for their new club. The opening process is overseen by a presales manager, assisting franchisees in capitalising on the presale period and opening with as many members as possible.
The support never stops, and after successfully opening, franchisees receive personal coaching (in the sport of franchising). You're encouraged to work with one of the Franchise Performance Coaches (FPCs), who has operated health clubs at a senior level. Ongoing coaching within the community helps franchisees run successful and profitable health clubs that maximise all revenue opportunities.
What It Takes To Be an Anytime Fitness Franchisee
When pursuing any franchise opportunity, you should be sure that you stand behind the brand's values and mission. Anytime Fitness is looking for potential owners passionate about improving the health of the nations they operate within and making a difference in people's lives.
Anytime Fitness has franchisees with various backgrounds, not just in fitness. Experience with health, fitness, and wellness isn't required, and many franchisees choose to employ an experienced club manager to run their club. The club manager will help by overseeing the day-to-day operations of the club.
Training and Support for Anytime Fitness Franchise Owners
Everyone within the franchise's network wants you to succeed; that's why counsel is available from start to finish. The team uses its contacts and connections to ensure every stage of the club opening goes smoothly while saving franchisees money.
To support the development of club staff, Anytime Fitness has recently launched a dedicated eLearning portal. The Franchise wants consistent customer service standards upheld across locations. The portal is free of charge to all clubs and provides over 1,000 online courses across a range of topics to advance all staff's personal and professional development.
The Anytime Fitness Franchise Cost
Anytime Fitness boasts some astounding numbers in their breakdown of expected cost and long-term membership yields.
Minimum Capital Investment: £122K – £187K
Projected Costs: £455K – £745K
Average Monthly Membership Yield: £34
Average Membership per Club: 1059
Average Length of Stay: 18.9 months
The minimum capital investment covers the franchise fee, security fit-out, and essential costs before you open your doors. The fixed franchise fee is an extra perk that allows franchisees to achieve a higher profit margin.
Anytime Fitness' record of success and extensive network makes additional funding from leading banks available. These banks can fund up to 70 per cent of the turnkey costs.
Although a larger investment, franchisees can expect operational breakeven in the first month of trading and a return on capital investment in their franchise business within 18 months.
Clubs are now opening with more members than ever before, ensuring a quicker return on investment and business success. Scalability can be achieved through multi-club ownership, with 60 per cent of franchisees owning multiple clubs.
The Perks of Investing in Anytime Fitness
On a personal level, operating an Anytime Fitness franchise allows you to take joy in changing the lives of those within your community. On the business side, the franchise provides a range of benefits.
As an Anytime Fitness franchisee, you can enjoy:
Reliable, monthly direct debit income
Competitive financial rates and commercial terms due to Anytime Fitness' partnerships
Fixed franchise fee
Extensive training and development support
Access to a range of experts in various networks, including property, construction, operations, and marketing
Through and through, the Anytime Fitness franchise model was designed to be a success. In offering premium fitness clubs, well-trained staff, and happy franchisees, Anytime Fitness is set up for long-term success.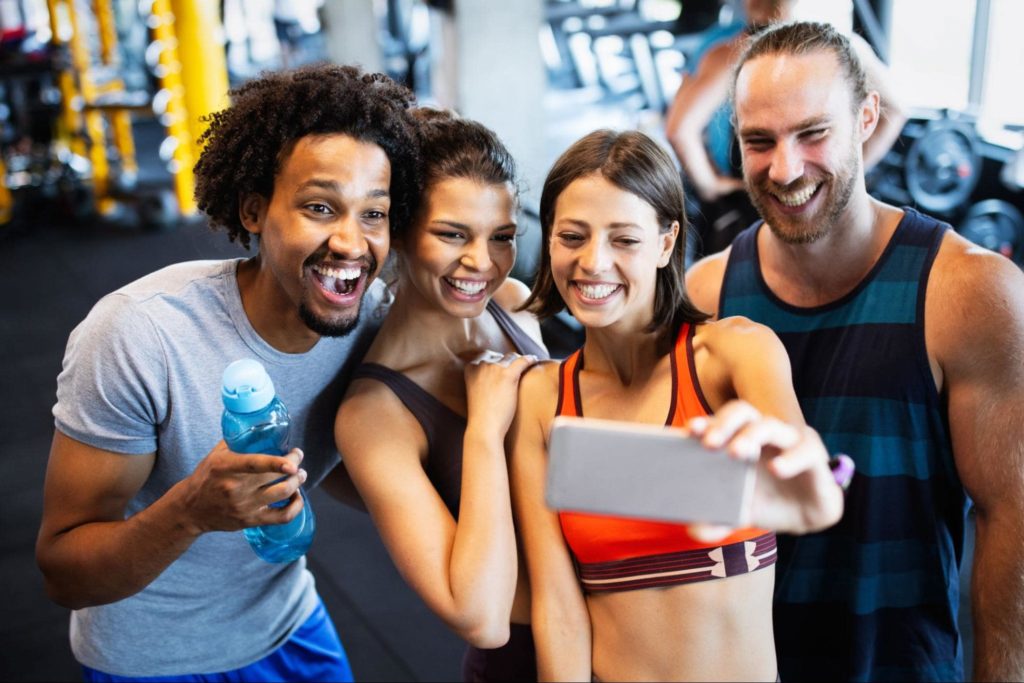 Start Your Franchising Journey With Franchise Local
Joining a franchise network as successful as Anytime Fitness can be life-changing. From making new connections in the business world to creating a positive change within your local community, Anytime Fitness opens new doors.
To get started with Anytime Fitness, you'll want to read through their website and learn everything there is to know about the brand. Begin networking and getting as much background as you can on how franchises work.
With a drive to expand, a thriving business, a network of supporters, and a well-thought-out business model, you may be closer to running your own fitness club than you'd imagine.
If you need to know more before taking the plunge, browse through Franchise Local's resources pages to learn how franchising can look across different sectors. The more you know, the more confidence you'll have when opening your own club.