A lucrative van-based business opportunity installing loft ladders, hatches and boarding!
A lucrative van-based business opportunity installing loft ladders, hatches and boarding! Read Less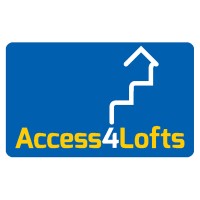 A lucrative van-based business opportunity installing loft ladders, hatches and boarding
A warm welcome to Access4Lofts from Graham, Lindsay and Tim

Our business opportunity is simple, refined and proven. We have all operated successfully as franchisees ourselves, so we know exactly what support you will need to grow your Access4Lofts business to the size and scale of your ambition. How long that takes is totally up to you – we are here and committed to supporting you throughout your entire business journey."
Tim Brown, co-founder
Our franchisees have chosen two distinct approaches to building their Access4lofts businesses, a choice that is entirely down to their personal situation, ambition and work-life desires:
OWNER-OPERATOR
Proven to generate £120K+ sales with 50%+ net profit within 24 months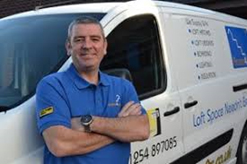 Complete one job per day over a four-day week, fifth day on business development. Work around your other life commitments.
Example franchisees who chose this route
Phil, City & Guilds joiner

Gary left the rat race behind

Dave, Self-employed plasterer
To become a successful Access4Lofts owner-operator you need:
to be great with customers
some basic DIY competence
to follow the proven system
the ambition to grow your business
MANAGEMENT BUSINESS
Proven to generate £300K+ sales with 40%+ net profit with two staff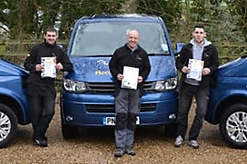 Franchisee works on developing the business, employing and managing fitters that do the majority of the installation work.
Example franchisees who chose this route

Graham, Accountant & Consultant
Jed, Financial Director

Josh, Former A4L employee!
To build a successful Access4Lofts management business you need:
to be a great communicator
ideally some management experience
ambition to grow a multi-van business
extra finance to invest in your team initially
How much do I need to invest?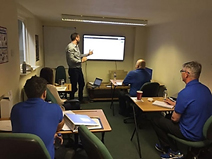 An initial investment of £29,950K + VAT is required to set up and establish your new business. We will provide you with a detailed breakdown of where this money is spent, rest assured it is far better value than starting up on your own as an independent!
If you are practical you are likely to need more support on the business side, and if you have the business experience you are likely to need more support on the practical side.

"The support I get from Access4Lofts is second to none. The easy to use systems allow me to concentrate on the installations with being bogged down by all the admin and the marketing support brings me in a constant stream of customers."
Phil – Access4Lofts Preston
Our Story
Tim and Lindsay left their intense corporate life in London, moving down to Devon in 2004. They have created and proved the business model themselves, franchising the Access4Lofts concept back in 2015 using leading industry experts.
Graham was a Chartered Accountant and successful business owner. He built and sold an Access4Lofts franchise in Preston, joining Tim and Lindsay at 'head office' in 2017. There is a wide mix of skills and experience in the team, but we all share one trait – a complete dedication to supporting our franchisees.
Why Choose Access4Lofts
Huge demand: franchisees have several months of bookings
Great cashflow: customers pay you when you finish the job
Dedicated territories: at least 150,000 households per area
It works: former employees have invested to become franchisees
Bespoke IT System: which automates much of your admin, no more paperwork!
We understand: because the management team have all been franchisees themselves
Committed to support: bfa accredited with full training and ongoing support
Accredited experts: Which Trusted Trader Certificate of Distinction holders
One big family: join a group of like-minded people who support each other and celebrate together!

"What attracted me to the Access4Lofts franchise was ultimately being my own boss and having the freedom to manage my own time. Buying the franchise has given me the ability to work for myself, but still feel like part of a team."
Gary – Access4Lofts Blackburn
Next steps
As franchisors, we are committed to best practice, to doing it right. All of us have been franchisees ourselves, we've been where you are right now, so we know what it's like! We remember the concerns, the steps on the journey to success and the feeling of contentment on achieving our respective goals.
We have spent a lot of time refining this business to make it as simple as possible to succeed if you follow the model.
If you would like to find out more about Access4Lofts please do get in touch. We look forward to hearing from you.