Caremark is a well-established in-home care franchise with a reputable track record of expertise and success in the sector, garnered from approaching twenty years in the industry.
Caremark is a well-established in-home care franchise with a reputable track record of expertise and success in the sector, garnered from approaching twenty years in the industry. Read Less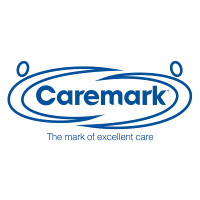 Caremark has a reputable track record of expertise and success, and is a well-established in-home care franchise in the sector. Plus Caremark is approaching twenty years in the care industry.

When could there be a better time to invest in a Caremark franchise?
Our franchisees have recently experienced record growth due to the growing in-home care market, resilient business model, and unrivalled training and support, even during the economic turbulence of Brexit and the COVID-19 pandemic.
Now is the time to invest in a Caremark franchise; there is a growing demand for quality home care in the UK and internationally due to the ageing population and many more people wishing to remain at home. Caremark has built up a reputation for excellence since 2005 and the company has remained one of the leading UK and international providers of home care services.
The Social Home Care and Supported Living markets are valued at a combined £6.2 billion. (Laing Buisson Report-2020)
The value of the these markets are projected to grow by 5.4% a year (Laing Buisson Report-2020)
According to the Office for National Statistics the number of over 65's set to increase from approx one in five now to one in four by 2039. That's 12.3 million to 17.1 million over 65's in the next 18 years
Caremark franchisees provide bespoke, high quality care and support to people of all ages, abilities and ethnicities and are part of our UK network.

All About Caremark
The Caremark proven home care business formula works because it provides people with the option to receive excellent care at home in a form tailored to the needs of the individual. Specialised home care from qualified and experienced carers also helps alleviate pressure on limited NHS resources.
As a franchisor Caremark seek to be responsive to the changing needs of homecare. This has led us to add to our existing award-winning system of in-home care by creating an innovative approach to supporting people, primarily to address the growing problem of loneliness which has become particularly prevalent during the Coronavirus pandemic. This we call PatchCare®. By creating communities through care, vulnerable people receive the best of both worlds – great care at home and ongoing companionship.
Caremark is a management franchise with franchise owners recruiting their Care & Support staff to deliver our award-winning care and support to clients living in their own homes.
With a network of over 115 offices in Britain and beyond, Caremark continues to look for talented individuals to complete its network. There are many territories remaining across the country and a small number of UK franchise re-sales available.
Caremark is proud to be a wholly UK owned and operated home care franchise which has an established and successful UK based network.
The Caremark brand continues to expand and there are now offices in Ireland, Malta and Kerala, Southern India.

Could You Be a Caremark Franchisee?
Caremark franchisees come from a wide range of backgrounds, some have extensive business experience and others have none at all. Whatever their level of knowledge, we will work in partnership with them to provide the skills required to succeed.
Franchisees are responsible for directing and growing a viable business in their local community by using their vision, drive and entrepreneurial skills. Those all-important relationships are built through networking, direct marketing, attending and supporting local events as well as attending provider forums, thus forming business connections with key contacts and local health professionals. Caremark has seen a shift towards online marketing, training and networking through new video technologies during COVID19 and the support team have been there every step of the way with up-to-date advice and information regarding everything around Coronavirus, helping franchisees grow their businesses and remain resilient while other franchise sectors have seen business shrink.
With the support of their registered care manager who oversees the care operation, franchisees must build a strong and cohesive team, combining leadership and management skills to inspire and encourage their staff.
A Caremark franchisee should have:
A caring attitude towards others along with ambition, commitment and empathy.
Ambition and determination to succeed
Entrepreneurial spirit and vision
A willingness to take responsibility for others as well as yourself
The commitment to set and maintain high standards
An interest in working with people in need
A genuine passion to be involved in the care industry
Excellent communication skills
No business experience or particular abilities are necessary to take advantage of our franchise opportunity, apart from general management skills and a good standard of education.

The Caremark Investment:
You will require a minimum of £35,000 of your own capital to invest. Our franchise package and license costs £35,000 + VAT. You'll also need a working capital of around £73,000 (although this may vary depending on the territory and your personal circumstances).
PLUS we have the lowest monthly management fee in the sector at only 4.5%. (The total investment is approximately £112,000.)
Caremark has a strong relationship with major banks, who will consider lending 70% of your first year's running costs, subject to a satisfactory business plan.
Caremark Training & Support
Franchisees do not need to have a background in care as they receive expert training through a 2 week in-house course covering all aspects of the care sector, legislation, and the Caremark model, as well as the all-important business management training.
Support and on-going business development guidance are provided to franchisees, both before and after business set-up from a dedicated Regional Support network and in-house specialist support from a highly experienced Head Office Team.
The Caremark culture is one of support and encouragement from day one and continues throughout every stage of your business development.
This support has been particularly prevalent during COVID19 with the network being constantly updated with all the guidance and information they needed to allow their businesses to grow during uncertain times, working within their resilient business model.

Your Next Steps
At Caremark, we want to make it as easy as possible for our new franchisees to set up their business and get going. To facilitate this, we have developed a start-up plan that each new franchisee undertakes to ensure they are prepared and ready to run their new business. It doesn't stop there either as franchisees enjoy support from a specialist Head Office Support Team and Regional Support Network.
If you want to learn more about a Caremark franchising opportunity, just complete the form below to get in touch!