Finance Available
CareYourWay Franchise
Home Care Franchise
Whilst living a fulfilling and rewarding lifestyle, you can make a life-changing difference to people every day. Make an impressive income and build a thriving business the smart way – the best way.
Financing Assistance
Yes, through a third-party
Available Locations
Opportunities Available Across the UK
Franchise Associations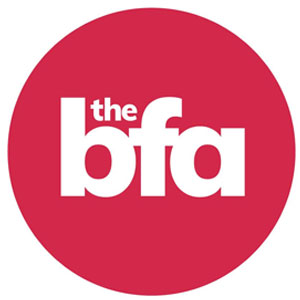 Run Your Own Homecare Agency and Build a Thriving Business.
Whilst living a fulfilling and rewarding lifestyle, you can make a life-changing difference to people every day. Make an impressive income and build a thriving business the smart way.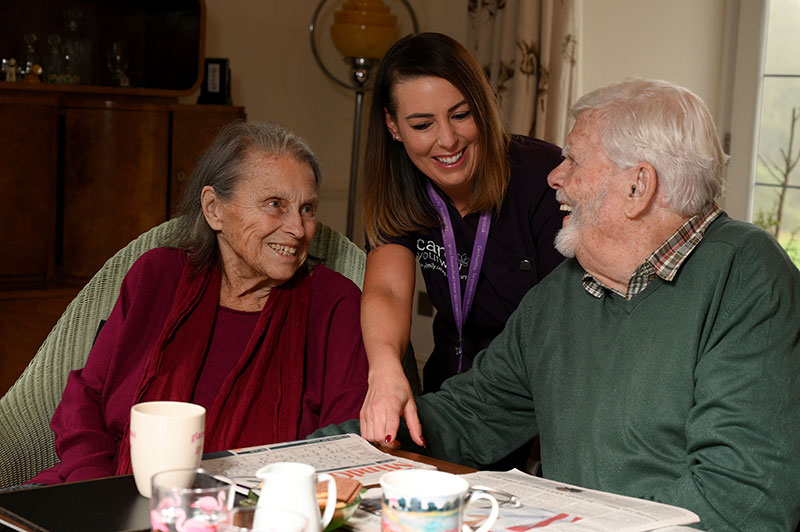 You do not need experience within care to launch a franchise with CareYourWay – a registered manager who you can employ will nurture the care portion of the business. As a franchisee, you will oversee finance, marketing, people management and general operations, ensuring that your clients receive outstanding care whilst the service is provided in a fluid and high-quality manner.
Why do clients choose us?
With nearly two decades of experience within care and a business rated within the top 2% of care providers in the country, we are specialists at what we do. With dozens of recognised awards and accolades, we offer an outstanding quality service to our wonderful clients at an affordable price to support them where they're happiest – at home.

Why a homecare business?
Owning a homecare business is incredibly rewarding. Every day, you make a life-changing difference to people's lives. Hearing the stories from family members of how your care has positively impacted their family is truly humbling. As the market flourishes, there is incredible financial opportunity involved.
As the franchisee, you won't be required to provide any care yourself, or to get involved within care administration. You will oversee all business aspects to ensure success.
Our vision
With head office recognised as one of England's top 2% of care providers, we strive to change the face of care. Our aim is to help people live independently and happily within the comfort of their own home, striving to empower them to live a stimulating lifestyle with an excellent quality of life.
We pioneer personalised homecare, tailoring our clients' packages to their own wants, needs and wishes. Our vision, to be known as the best in personalised homecare, where excellence is our habit, not an act, has informed the way in which our care is delivered and the franchisees we choose to work with. Our mission is to create an established business connection that enables people the choice to remain safe and happy in their homes by providing a first-class home care service. We are strong innovators, constantly searching for new ways to improve the quality of care, globally, consistently seeking improved avenues on how to best support our wonderful clients.
The Market Opportunity
Homecare is set to see a colossal growth within the next twenty years. Indicated by research, it's estimated that three quarters of people will develop a need for social care. With over 1.4 million individuals on a waitlist in July of 2021 in the UK alone, the market has never seen such a demand for quality care at home. The UK is undergoing rapid demographic changes, with the Office of National Statistics predicting that people aged from 85 will grow from 1.6 million to a staggering 3.2 million within just twenty years. With the government continuously pressed with finances, privately-owned healthcare organisations have an opportunity to fill a widening gap.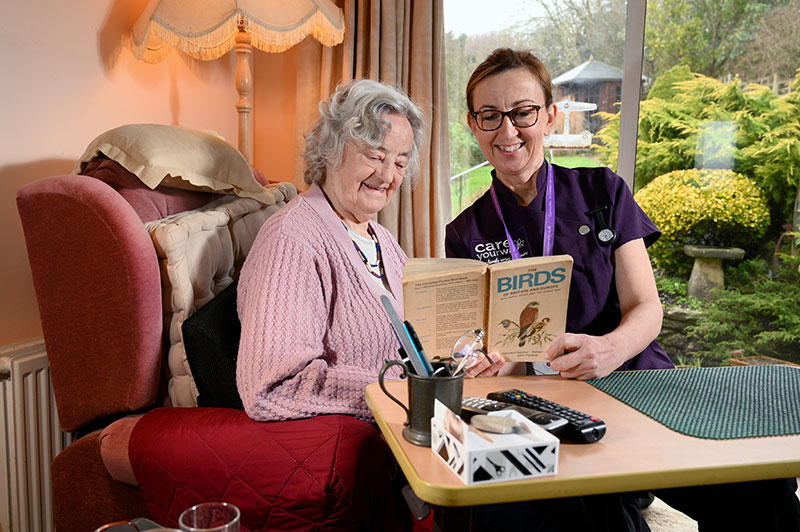 The Financial Opportunity
Benefiting from our wealth of expert knowledge and funding opportunities, our franchisees can fruitfully begin their franchise knowing they have the support to build a thriving business.
We are constantly working with franchisees to ensure that their financial projections are met, crafting a dedicated and detailed plan to launch a thriving business within your area.
Please note, we are unable to guarantee any level of financial achievement, as franchisee performance will vary and have a significant influence of the success of a franchise. We will work diligently with you to ensure you have the support and advice necessary to thrive.
Financial Projections:
Our financial projections are based on realistic numbers. By year two, we anticipate that turnover will be just over £1,000,000 and by year five, that figure would have doubled. The high-earning potential is incredibly present.
The Investment:
For a new franchise, our franchise fee is £29,500 with an ongoing management fee of 5%. We anticipate the total investment required is around £80,000, including working capital and the franchise fee.
A full and impressive five-year margin illustration is available to you once you have decided to proceed with the CareYourWay franchise opportunity.
We have established connections with various high-street banks who will be willing to cover a portion of the franchise fee.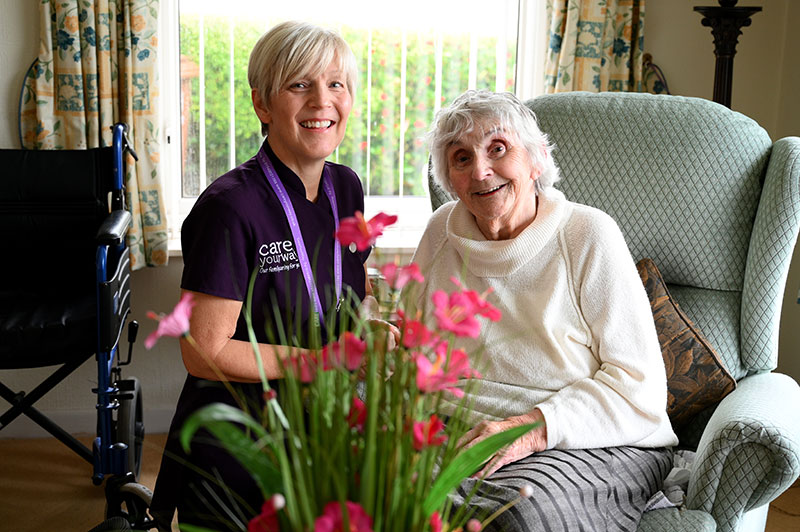 What makes us different
With a proven model and almost two decades of experience within the care industry, our expert knowledge can help guide your franchise path.
With care in constant, growing demand, our business model is proven, easily functional and the opportunity for income is extremely broad.
Franchisee Perks – What you receive:
We are strong believers in supporting our franchisees. As one of our valued franchisees, you will receive:
An established brand and proven business model.
Dedicated HR, marketing, operations, and finance support.
Pre and post launch marketing.
Ongoing brand advertising.
A dedicated 'coming soon' campaign.
A pre-launch recruitment campaign.
A dedicated social media platform.
A local website (entirely SEO optimised and editable to include local news
and events).
An exclusive area of operation.
Access to a wide range of material, templates, and tools for all departments.
One-to-one franchise mentoring.
Excellent CQC compliance and support systems.
Training across all aspects of the business.
Access to industry-leading care software.
Supplier recommendation and offers.
Access to a platform containing all key material, including people
management, marketing, and operations.
Ongoing, tailored business support.
Marketing
We will provide you with pre-launch training of how to effectively market your business. Furthermore, we will provide you with a variety of materials and tools that provide affordable and impressive results. We wish to stress that you will not be left alone with marketing your business – we offer continuous advice, material, and assistance on how to best reach your clients and we will diligently support your business to success.
Next Steps
If you think you would be the perfect fit for a CareYourWay Franchise, then fill in your details below, and we will send you more information, including a free and comprehensive Franchise Prospectus.
Get Your Free Information Today!
To contact CareYourWay for more information regarding their Franchise and speak to them directly with any questions you have, please complete the form below.