ComputerXplorers is a home-based, management franchise delivering technology and computer-based classes to children from the ages of 3 to 13.
ComputerXplorers is a home-based, management franchise delivering technology and computer-based classes to children from the ages of 3 to 13. Read Less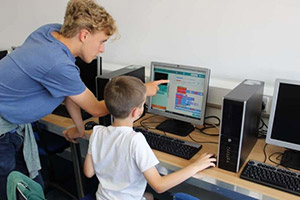 About ComputerXplorers
ComputerXplorers is the leading provider of quality technology education for children from the ages of 3 to 13. The clubs and classes we deliver are engaging, educational and fun, and are run in a variety of settings, such as after school clubs, pre-school and nurseries, summer camps and in-curriculum time classes.
Our goal is to help children discover their own technology and computer skills through innovative exploration of the widest range of the latest technology.
For pre-school children ComputerXplorers covers everything from podcasting, digital photography, programming and robotics to digital microscopes and an introduction to the internet. Primary school children learn programming, digital storytelling, animation, web design, coding, forensic science, video game design, music technology and much more.
successful franchise owners
15
million classes taught
1.2+
dedication to educating
100%
Why choose the Bardon Group? Training
We offer a comprehensive training programme to make sure you're ready to go on your opening day.

Tailored support
New franchisees receive dedicated tailored support before, during and after the launch of their business.
Ongoing marketing
The Bardon Group provide every ComputerXplorers franchisee with ongoing marketing tools and ideas to keep your business in front of customers.
70+ years of experience
The highly experienced Head Office team - with over 70 years combined experience in franchising and understand your needs.
Sales and operations advice
Our head office can help provide you with any sales, procurement or financial advice that you might need. Own website / emails
We provide you with your very own personalised website and professional email as part of each package.
What do we do?
ComputerXplorers operates in the US as Computer Explorers where it is owned by one of the leading US franchisors ICED – also master licence holder of Kall Kwik, the UK's leading print franchise.
ComputerXplorers has benefited from over 30 years' experience in the US where franchisees work with more than 25,000 children each week.
ComputerXplorers is headed up by Nigel Toplis, a recognised authority within the franchise industry and previous chairman of the British Franchise Association.
ComputerXplorers is staffed by a highly experienced team of franchising professionals with a long-standing track-record of success in the UK franchise industry.
ComputerXplorers Ltd is owned by The Bardon Group who also run Recognition Express (past winner of Franchise of the Year), The ZipYard (the UK's largest garment alteration franchise) and Kall Kwik (award winning print franchise).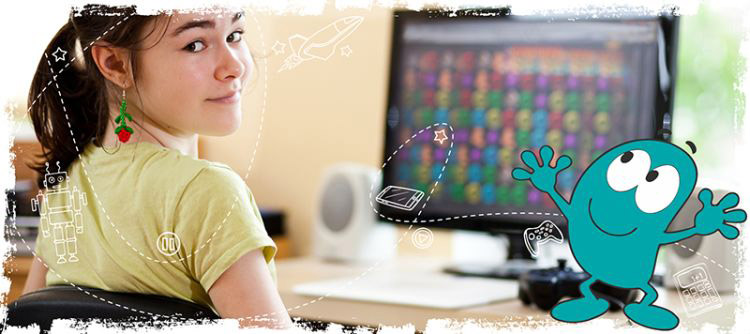 How it works
ComputerXplorers is a home-based, management franchise delivering technology and computer-based classes to children from the ages of 3 to 13.
Classes are delivered in a range of locations including nursery schools, playgroups, schools, holiday clubs, after-school clubs and other community venues. ComputerXplorers' education professionals write carefully designed lesson plans to complement specially selected software and computer peripherals. All lesson plans and curriculum are available to franchisees.
We have a huge range of curriculum with lesson plans available for an extensive range of software and peripherals (covering hundreds of software titles) and new material is constantly being added.
The software and peripherals we work with are extremely diverse ranging from keyboarding, safe use of the internet, developing Microsoft Office skills through to digital movie-making, animation, using a digital microscope, robotics, creating your own computer game, coding and programming, game-based learning, web design and lots, lots more..!
As a franchisee you will be responsible for managing and marketing the business. That means you will be marketing to and meeting with head teachers, nursery owners, and holiday programme leaders. See our section on 'The Support' for details of our appointment making system. You will recruit, train and manage a team of people to deliver the classes on your behalf.
Payment for classes is usually from the parents of the children attending and is paid in advance. In some instances schools fund or subsidise classes or local authorities subsidise holiday programmes.