Finance Available
Driver Hire Franchise
Business to Business Franchise
Established in 1983, Driver Hire has become the UK's largest specialist logistics recruiter, supplying customers in a wide range of sectors nationwide. The Driver Hire network consists of 104 offices across the UK, all focused on supplying thousands of satisfied customers each ... Read More year. Read Less
Financing Assistance
3rd party funding
Industry
Business to Business
Available Locations
Franchise territories are available in key locations across the UK, and include start-up and resale opportunities.
Franchise Associations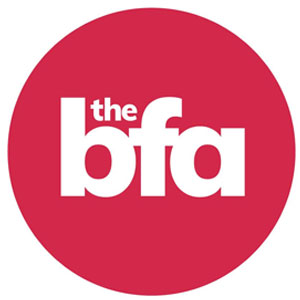 Run your own £1m+ franchise within the award-winning Driver Hire network
Are you looking to join a proven business? Find out everything you need to know about how you could join one of the UK's most successful franchises

Driver Hire is also one of the UK's most successful and highly respected franchise brands:
bfa HSBC Franchisor of the Year Silver Winner in 2022 and Gold Winner in 2019
Elite Franchise Franchisor of the Year 2023
Regular Finalist (15 out of the last 18 years) and a seven-times award winner in the bfa HSBC Franchisor of the Year awards
Driver Hire's excellent reputation is based on the quality of service to both customers who need to find excellent staff and candidates who are looking for work. 98% of customers rated our service as Good or Excellent in our 2023 survey and 95% of candidates said they were proud to work for Driver Hire. In a highly regulated industry, this reflects the high standards of professionalism from our franchisees and throughout our business.

Why Choose Driver Hire?
Driver Hire are one of the UK's leading specialist recruiters, providing logistics staff to the private and public sectors, consequently there are numerous strong reasons why joining us is a great idea!
For the last financial year, 2022/23:

Net profit for a franchised business (single office) in 2022/23 was between 10% and 15% of turnover. Average turnover was £1.3m
73% of Driver Hire franchises achieved sales of over £750,000
55% of Driver Hire franchises achieved sales of over £1million
13% of Driver Hire franchises achieved sales of over £2million
The top Driver Hire franchise (single office) achieved sales of over £3million
PLUS we are:
Full members of the British Franchise Association (bfa).
Current Elite Franchise 'Franchisor of the Year' and bfa HSBC 'Franchsior of the Year Silver Winner'
One of the UK's leading logistics recruiters, so you can have every confidence in the service you are selling. Plus, you are providing a service for which there is a clear and growing demand.
We have over 70 head office support staff when you need them, so you will never be alone in your business.
You will have access to National Accounts, which deliver 24% of network revenue, and our bespoke IT systems which have been developed to support the needs of a Driver Hire business, giving you the best possible tools to succeed.

What does Driver Hire do?
Since 1983, our network of franchised offices has been successfully supplying businesses across the country with temporary drivers, as well as non-driving staff.
We provide temporary staff for all sorts of needs, including holiday cover, planned seasonal peaks, and sickness cover.
What makes a great Franchisee?
Driver Hire franchisees come from all walks of life but there are personal traits that they all have in common; they are:
Personable
Driven
Can-do attitude
Confident relationship builder
Tenacious
Good communicator
Consistency
Effective people manager
Relevant industry experience is not necessary as we provide you with all the training you will need, however, we do find that the following backgrounds can be beneficial:
Sales or Business Development
Strong customer service
Operations Management
Managing or supervising staff
See what some of our existing franchisees think HERE

How much do I need to invest?
The Driver Hire franchise fee for a new start-up is just £32,000 however there are only a few remaining start-up areas available. If you are looking to invest in an established territory re-sale these start from £50,000. The minimum investment required is £60,000 and your minimum liquid capital amount should be at least £25,000.
Click HERE for more information on our available territories.
Your Next Steps.
The Driver Hire brand provides you with a huge advantage over the competition and is supported by a wealth of support from over 70 head office staff across several important departments. So if you can see yourself owning and running a Driver Hire office we want to hear from you today – we have a specialist in-house Franchise Sales team ready to help you learn more.
Get Your Free Information Today!
To contact Driver Hire for more information regarding their Franchise and speak to them directly with any questions you have, please complete the form below.