Our system allows you to trade very quickly and is proven to generate profits from as early as 3 months. It costs a fraction to launch compared to other opportunities and has real scalability. Our territories are 3 times the average size of other franchises and all our franchisees are profitable. ... Read More
Our system allows you to trade very quickly and is proven to generate profits from as early as 3 months. It costs a fraction to launch compared to other opportunities and has real scalability. Our territories are 3 times the average size of other franchises and all our franchisees are profitable. Operating within the resilient care sector Lastminute Care & Nursing offers a unique business opportunity with three separate revenue streams. Read Less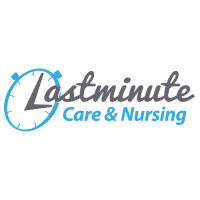 Three Businesses in One!
A Recession-Proof Formula Designed to Grow
There are many franchise opportunities in the care sector, and we're proud to say that we have a very unique and profitable opportunity.
A key difference in our approach is that we have a model that is quick to start trading, is profitable in Year One and is scalable.
The system is developed to ensure Franchisees can build a significant sized business and benefit long term.
Since launching the business in 2016, we have:
Turned over more than £13M
Provided over 1 million hours of care and support
Employed more than 1,500 care workers
Our first Franchisee partner has invoiced over £3 Million, provided work to over 300 Care Staff, and delivered over 200,000 hours of care in less than three years of trading. A fantastic example of what can be achieved.
Our current existing branches reached profitability within 6 months, and all have regained their initial investment capital in year 1. This is unheard of and sets us apart.
With a Lastminute Care & Nursing Franchise, we would expect our franchisees to earn £40K+ profit in year one.
Why we're confident in your success
Three separate revenue streams: Agency Provision; Homecare; Supported Living.
Existing systems and procedures to follow to guarantee success.
Excellent training in all areas of the business both initial and ongoing.
A fantastic support network of experienced professionals.
Existing National Contracts.
Low startup costs.
Larger territories than ALL competitors in the care sector.
Our system is unique and we're bringing something new to the sector. If you want to find out more, get in touch today to request an information pack!