Reading Time:
3
minutes
Unless you've been living the life of a hermit, you'll no doubt be very much aware of the world's favourite burger chain, branches of which can be found on pretty much every high street.
McDonald's began its life as a humble roadside burger stand in California in 1948 – a far cry from today's 39,198 restaurants across 100 countries.  There are currently around 1,300 McDonald's restaurants in the UK, and the company's goal is to reach a stage where 95% of its UK restaurants are franchises.
What is a McDonald's franchise?
McDonald's is proud to be one of the most recognised brands globally, with over 39,000 restaurants in over 100 countries and serving billions of customers each year.
Rather than being owned and run by the McDonald's head office, a McDonald's franchise outlet is owned by an individual known as a franchisee. This process begins with the franchisee paying an initial investment fee to McDonald's (known as the franchisor) and signing a contract for a term of five or ten years.
After paying the fee and signing the contract, the franchisee will undergo training and development and will then begin their journey as a franchisee by opening their own branch of McDonald's.
Once the franchisee's business is up and running, the franchisee will pay the franchisor a monthly fee made up of a percentage of their takings or profit and, in return, will receive ongoing support and training.  Once the contract term ends, the successful franchisee will usually have the opportunity to renew the contract for a fee or end their franchise business which then returns to the franchisor.
How much can I make from a McDonald's franchise?
The amount a McDonald's franchisee can make will depend on the location of the McDonald's outlet and how successful it is. Still, McDonald's franchisees can expect a Return on Investment (ROI) of 20% to 25%, with many successful McDonald's franchisees seeing an annual cash flow of £550,000 after the first year of operation.
How much does a McDonald's franchise cost?
The cost to get your own McDonald's franchise is between £400,000 and £800,000, but you can fund 25% of it through a bank loan. Applicants must have a minimum of £150,000 available in liquid assets for the initial costs, and there's a one-off franchise fee of £30,000.
The good news here is that McDonald's partners with a number of banks and financial organisations that are incredibly receptive to offering funding to new McDonald's franchisees.  This means that gaining the funding you need for your new business may be considerably more accessible than you might imagine.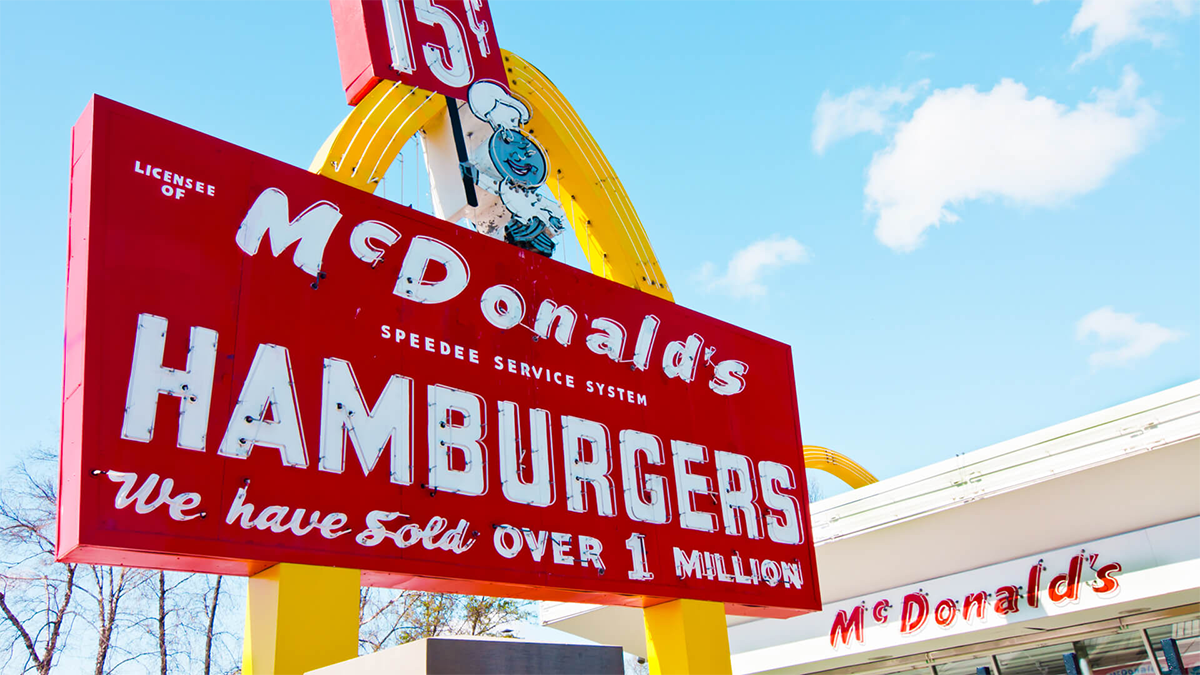 What can I expect when applying for a McDonald's franchise?
Firstly, you need to be aware that the application process is pretty intense and will take between three and six months to complete.  The process is as follows:
Form filling – you'll start by filling out an application form online to tell the franchisor a little bit about yourself and your previous experience.
The first interview – If McDonald's likes the look of your application form, you'll be invited to attend a first interview designed to gauge whether or not you would be a good fit for the McDonald's brand.  This interview is also a good opportunity for you to ask any questions you may have about becoming a McDonald's franchisee.
Restaurant experience – If you've managed to impress the franchisor with your skills, experience and enthusiasm, it's time to get hands-on in the form of a five-day restaurant experience.  This will give you the opportunity to learn about all the ins and outs of running a McDonald's restaurant and give you a chance to see if it's right for you.
The second interview – During this interview, you'll be asked about your restaurant experience and will be further scrutinised in terms of suitability for a franchise.
Panel interview – Having gotten this far, you'll now be given your chance to shine in front of an expert McDonald's panel – this stage is pretty much a make or break in your McDonald's franchise application.
If you manage to pass all of the above with flying colours, you'll be invited to pay your investment fee and sign a contract to make you a bona fide McDonald's franchisee.  You'll then undergo an intensive training period before launching your McDonald's business.
Conclusion
While a McDonald's franchise business is, without a doubt, one of the more expensive ones to get started with, it's also one of the more lucrative options.  In the UK, McDonald's serves a whopping 3.8 million customers every day, and with that kind of demand, if you've got what it takes to become a McDonald's franchisee, your success is pretty much guaranteed.