Photography for Little People Franchise is the UK's leading family fine art mobile portrait studio franchise business. We are an exclusive custom mobile photography studio specialising in newborn, pregnancy, baby, child and family photography. We are a growing baby photography franchise that... Read More
Photography for Little People Franchise is the UK's leading family fine art mobile portrait studio franchise business. We are an exclusive custom mobile photography studio specialising in newborn, pregnancy, baby, child and family photography. We are a growing baby photography franchise that offers an amazing opportunity for you to be your own boss. Read Less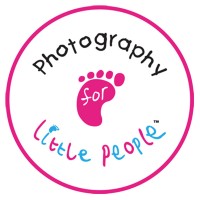 Join Photography for Little People
Run your own mobile portrait studio
Established in 2005, Photography for Little People is the UK's leading, exclusive custom mobile photography studio specialising in newborn, pregnancy, baby, and family photography. Photography for Little People are also the experts at taking beautiful impressions of children's hands and feet.
A bit of history
Photography for Little People was founded by mother and daughter team, Jan Massey and Melanie Kemp. The company quickly grew from renting a "barrow" in Gateshead's MetroCentre shopping complex, to taking over a high profile unit there and has since photographed thousands of children.
In 2007, Jan and Melanie were named North East Entrepreneur Woman in Retail and spurred on by the popularity of the service, the mother and daughter team took the decision to franchise Photography for Little People.
Jan and Melanie have established a beautiful business that specialises in capturing those special moments in time both through their fine art photography and their unique impressions.
The company now covers the UK and has expanded into Hong Kong and Singapore. All franchisees are proud to be a part of the Photography for Little People family and are trained to an exceptionally high standard which is reflected in their images and bespoke pieces made for all our clients.
Photography for Little People are renowned for their FREE photo shoot and no obligation, and pride themselves on the fact that we all LOVE capturing that magical moment in time!
Simple, natural, beautiful
Maternity, newborn and family photography in the comfort of the customers' own home. It makes it so much easier for parents, and the little ones are more comfortable and relaxed in their own familiar spaces.
We excel at photographing bumps and newborns, little ones and toddlers, as well as family groups (including pets). We are able to create beautiful, stunning pieces that have the WOW factor.
We have a wide range of designer frames and canvas designs which are exclusive to Photography for Little People.
More than photography
We have a unique way of taking and making impressions that include photography and are framed beautifully. Our experienced child-friendly team ensures customers a memorable, fun experience. The youngest baby was just six hours old!
We are experts at taking impressions of children's hands and feet nationally. All of our impressions come completely framed and include a stunning photograph of your little one. Customers can choose from our stunning designs and a large selection of frames. We help to arrange the beautiful frame to make it a real focal point for the customer's home.
If you are interested in this franchise, please complete your details below.