Plan Burrito Franchise
Food Retail Franchise
Indulge in the excitement of Plan Burrito, the rapidly expanding and multi-award-winning Tex-Mex franchise taking the UK by storm! Experience the thrill of being part of a dynamic and flourishing brand as we present you with not one but two enticing franchise concept choices to ... Read More embark on your entrepreneurial journey. Read Less
Training Provided
Full Training Provided
Lifestyle
Full Time or Part Time
Available Locations
Franchises are available throughout the UK
Plan Burrito - A Multi-award-winning Franchise
Unleash your taste buds and embark on a flavour-filled journey with Plan Burrito, the ultimate destination for burrito lovers!
Whether you crave the fiery kick of jalapeños or the mouthwatering blend of succulent meats and sizzling spices, our franchise is here to satisfy your deepest culinary desires.
With a passion for crafting extraordinary burritos that are as big on taste as they are on quality, we have created a haven where every bite transports you to a world of deliciousness. Prepare to be captivated by our vibrant ingredients, personalized creations, and the unbeatable warmth of our friendly atmosphere.
About Plan Burrito
Prepare to be swept away by the Plan Burrito phenomenon that has taken the culinary world by storm since its establishment in 2015. From humble beginnings, we have risen to prominence, proudly boasting multiple locations across the UK, including vibrant hotspots such as London, Whitburn, Scotland, Shrewsbury, and Basingstoke.
At Plan Burrito, we don't just serve food; we curate an atmosphere that captivates our customers. Picture yourself surrounded by the enticing melodies of our specially curated disco funk visual playlist, igniting a surge of energy and uplifting spirits (yes, dancing is not only permitted but encouraged!).
Our allure extends beyond mere gastronomy; we have become the go-to destination for individuals of all ages, any time of the day. Our extensive menu boasts a tantalizing range of Tex-Mex street food, each bursting with distinctive and indulgent flavours, ensuring that our loyal fans are always spoiled for choice.
Whether you prefer to dine in and savour the vibrant ambience, grab a quick takeaway for a spontaneous feast, or have your burrito delivered straight to your door, Plan Burrito is dedicated to satisfying your cravings and ensuring that you never miss a moment of burrito bliss.
We import the majority of our ingredients directly from Mexico, ensuring that every bite of our delectable Mexican street food is authentic, high-quality, and fresh.
Our Recent Awards Include:
Most Outstanding Mexican Cuisine Leicestershire 2021 by Global Insight Awards
Best Street Food Cuisine Restaurant Franchise 2021 by SME News Midlands Enterprise Awards
Best street food in England 2022
Plan Burrito has been awarded the Best Mexican Cuisine 2020 for Leicestershire in the SME UK Enterprise Awards.
Plan Burrito won the award for Best Food Delivery Service 2020 in our location above 532 other establishments By Restaurant Guru
Plan Burrito won the Food Awards England for best-commended street food in the country and also the best Mexican Establishment in the Midlands 2019.
And Many more…..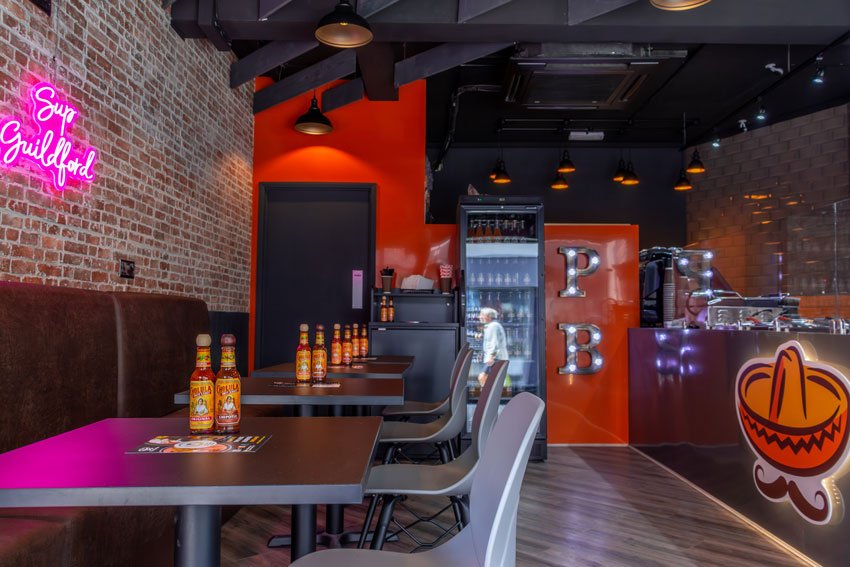 The Plan Burrito Concept Choices
Plan Burrito offers aspiring entrepreneurs two franchise concept choices to explore.
---
The Plan Burrito Restaurant
The Full Plan Burrito Experience with a dine-in Taqueria-style restaurant from the heart of Mexico. With nothing less than 5-star food served with 5 Star service, customers soon become regulars.
Perfect for: high footfall areas, high streets, towns.
Franchise fee: £19,995
Package fee: approx £50,000 - £70,000 depending on premises, size and condition
---
The Plan Burrito Grab & Go
The perfect place for customers to grab their street food fix. With either zero or only 10 seats max, customers can truly embrace that burritos are hand food and no cutlery is required.
Perfect for: high footfall areas, high streets, towns.
Franchise fee: £19,995
Package fee: approx £40,000 - £60,000 depending on premises, size and condition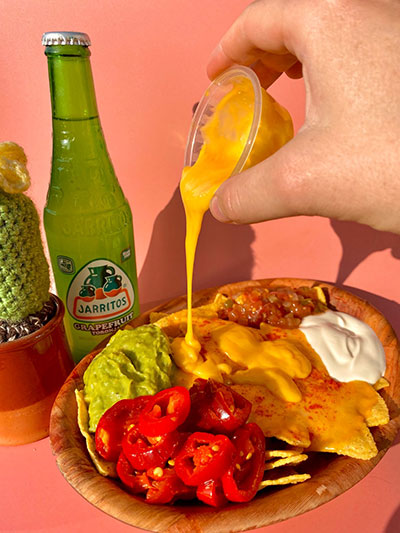 ---
Included in any Chosen Model
Fully fitted premises
Opening stock
EPOS system
Full signage
Training and support
Franchise Operations Manual
Marketing support
Exclusive product range
Site procurement
We will assist you to secure finance…. You are not alone…
Why A Plan Burrito Franchise
The Mexican food market is one of the fastest growing in the UK market. It offers a vast amount of new and indulgent flavours, very different from anything else on the high street.
We cater for all requirements, including Vegetarian, Vegan, Halal and all allergens.
With the population growing ever more conscious of health and weight, we are delighted to show that healthy food can still be tasty food with the natural low-calorie, High Protein content of our award-winning food.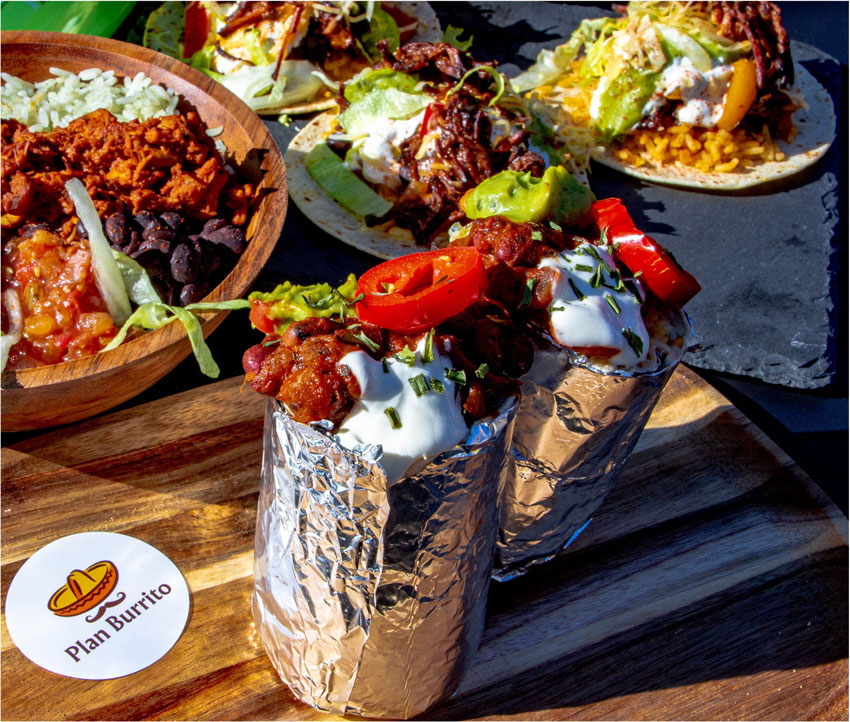 Plan Burrito Training
Your training will be done in our Loughborough store, where you will see and learn first-hand from our trained burrito masters.
We offer invaluable training on how to drive your business forward, manage your team and teach you new skills to ensure your business is a success.
Next Steps
If you share our vision for success and have the determination to succeed, we want to hear from you.
If you think you would be the perfect fit for a Plan Burrito Franchise, then fill in your details below, and we will send you more information, including a free and comprehensive Franchise Prospectus.
Take That Step, Become Your Own Boss In Control Of Your Own Destiny!
Get Your Free Information Today!
To contact Plan Burrito for more information regarding their Franchise and speak to them directly with any questions you have, please complete the form below.