A Global STEM Edu-tainment franchise with a focus on making Robots and Coding. The only STEM franchise in the world that designs and manufacturers its own products and software. Full-time / Part-Time / After School opportunities
A Global STEM Edu-tainment franchise with a focus on making Robots and Coding. The only STEM franchise in the world that designs and manufacturers its own products and software. Full-time / Part-Time / After School opportunities Read Less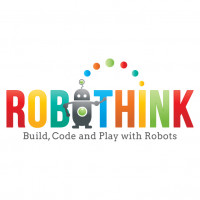 Who are RoboThink
RoboThink is a leading provider of Science, Technology, Engineering & Math (STEM)
Programs to children around the World. Already in 12 countries and growing at a rate of 3-4 new franchise launches a week.
RoboThink are very different from other similar types of franchise available. Recently opened in The UK they are on a path to grow rapidly. This is due to their unique personal development curriculum, proprietary equipment, software and learning environment that encourages children to learn whilst playing. Let's face it. Is there anything more exciting than building your own robots and then coding them to do what you want them to do.
The curriculum is carefully designed to help even the most unconfident of children learn, get excited and gain confidence to create.
Fostering a passion for learning, problem-solving and critical thinking
This is a highly developed franchise model, that taps into the parents desire to help their children learn in core critical subjects in a friendly, fun and intuitive environment. Each step of the program gives children the confidence to go to the next step, which as a franchisee, means you are building demand for your services.
Children are given the support and opportunity to be creative in play and learn.

Why are we franchising?
RoboThink was created by Danny Park. Global CEO. He was frustrated at how difficult it was to assemble the robotic kits he had purchased. He assembled a team of child researchers and toy engineers and challenged them to come up with designs for unique robotics that kids of any age, ability and skill could learn and assemble.
Dannys first RoboThink classes became extremely popular very quickly and the demand never stopped as it grew to different locations. Franchising was the only way to try and meet the growing demand. To today, not very long after those first classes, RoboThink is in 12 countries.
UK Expansion
In 2021 RoboThink started franchising in The UK and has already started to open its doors. With one UK franchisee booking out all their summer classes within their open day launch.
How does the franchise work?
As a Franchisee, you have the option to open a mobile, classroom-based franchise or a site based operation.
You will be able to run this full time or part-time with your classes, parties and camps and clubs running after school, weekends and during school holidays.
Wide range of income streams
After initial training and opening support as a RobotThink franchisee you build multiple revenue streams;
After School Clubs
Camps
Workshops
Birthday Parties
Unique Membership Programs
Another real uniqueness of RoboThink is the residual income generating memberships. This really projects kids learning and supports parents to help meet the demands of STEM education. Kids can gain Engineering level badges as they progress their learning in various areas.
Coding
Robotics
Engineering
Game Design
Some program examples
Build and Learn to drive an electric car
Build a battle or footballing robot
The Mayor of RoboThink needs you to design and build cool construction machines
Be Chief Engineer at a space exploration company and design and build space rovers to complete fun challenges
System Support
Our systems are designed to ensure they support you as you grow your team and grow your customer base and programs. This includes booking systems, recruitment and hiring of class leaders, equipment and program management.
Extensive Branding and Marketing
As part of the franchise package you receive;
Social media and SEO support
Digital Marketing
Venue Launch Campaigns
Outbound Newsletters
Customer Booking support and Systems
Who are we looking for?
We are looking for people who share our passion for helping kids learn. Ideally with an interest or experience in science, technology, engineering or maths. Who realise that working and support the local community is what will grow your business.
Ideally, someone who is confident speaking to parents, who is organised, committed and able to deal with busy, multiple tasks each day. We want people who has much passion for what they do as we do.
Work From Home
This is a franchise that can be operated from a home office, which will help you keep your costs low in the beginning. Although franchisees may wish to grow into premises and employ support staff as the business grows.
Future Recession Proof Growth
This is almost a totally recession-proof industry as we move to a more technology-based society, demand for skills grows. These skills and knowledge are fostered from a young age. Therefore parents will be seeking to give their children the edge in these ever more important areas of education.
As technology naturally advances, so will the programs, services and products on offer in the programs and classes.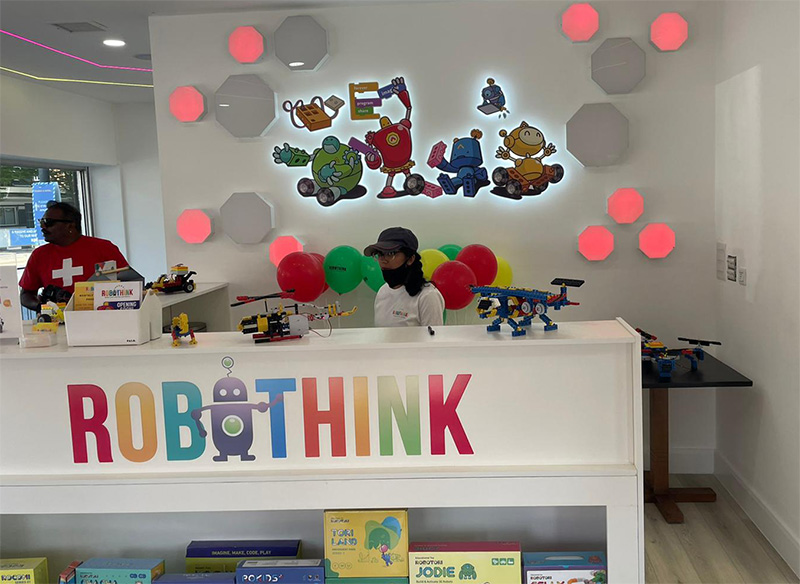 Training and support
Items that are covered in the training include:
Company History - The philosophy, our positioning and how our business has developed
Products and Services and how to sell these products
Customer Service - We are a customer focussed business and as such we have developed many customer-focused systems
Business Planning
Branding advertising and taking advantage of national and local promotional initiatives
Internal Communication and Business administration
Staff Management
Ongoing Business Management – Training in aspects of financial management including cash flow and cash flow forecasting.
Demand is National – Do not delay!
This is a rapidly growing International franchise with an award-winning program. If you believe you have the experience and desire to run this business then do not delay. We have an immediate demand on a national basis
Please contact us to find out more.