Finance Available
Sandler Training Franchise
Business to Business Franchise
Sandler Training has helped thousands of businesses attract new customers and grow their bottom line with their proven Sandler System. Our unique approach to sales and marketing is based on over 40 years of experience and has been proven to work in any industry.
Financing Assistance
Yes, through a third party.
Industry
Business to Business
Franchise Associations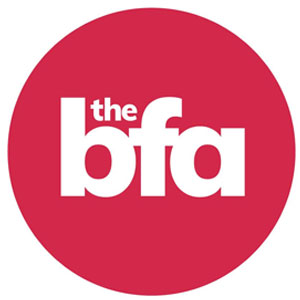 Accustomed to a six-figure salary, and now looking for more…?
STOP driving success for others to reap all the rewards
Have you been looking for the right opportunity to leverage your vast experience in sales and/or management, but not found the right business idea? The Sandler franchise model offers you a proven route to earn a significant income with freedom and flexibility, from your own business development consultancy, while you build an asset to sell in the future.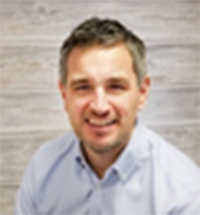 "I wanted to run my own business, but I still wanted to be part of a world-class organisation and a business that allowed me to scale. That is what Sandler has offered me."
Chris Ginnelly, Sandler West London
Using our unique business model, a Sandler franchise offers a proven route for you to help businesses of all sizes to get more sales and improve their efficiency and leadership. You'll have all the tools and support you need to become the trusted advisor for your clients.
You will be able to offer training in all aspects of sales, management and leadership, becoming the consultant that businesses can't be without: the one that helps them hire the right people, structure properly for growth and, ultimately, for sale.

A vehicle to reach your financial goals

Build multiple passive recurring income streams

Leverage an inclusive network of business leaders

Develop and stretch yourself – proven!

Scale your business to enjoy more choice with your time

The reward of helping others succeed
Collaboration means you're never on your own
There are few UK franchise networks with the supportive culture that Sandler has created over the past 15+ years. Combine your knowledge, skills and determination with our market-leading systems and processes, 1,500+ hours of material, a 50-year brand heritage and a truly collaborative international network of like-minded business owners.
The Sandler business model offers you:
Global reach with a local touch: service local, national and international clients
Proven systems and techniques that help you win clients
Flexibility to run the business in the way that works best for you
Multiple income streams from established and evolving products
Minimal starting overheads – start working from your home office
A truly

scalable

and

saleable

consultancy business
The backing of central R&D to keep your business ahead of the curve
Our UK team are dedicated to your personal success, with our global head office ensuring Sandler remains the market leader in our field. We are "do as I do", not "do as I say" – we have trodden the same path ourselves and live and breathe Sandler's systems and approach.
We will work with you to develop a business plan that matches your ambition and helps you achieve your goals, both personally and professionally. Our support systems are with you throughout your time as a franchisee, evolving and developing as you do.
| Returns | Investment | Funding |
| --- | --- | --- |
| £1M+ potential with typically 60%+ net profit | £55,000 +vat (VAT reclaimable) | Up to 70% funding available through high street banks |
Take control of your future and grow your business at your pace following our well-trodden path. Top performers can achieve a six-figure turnover with high margins within 12 months.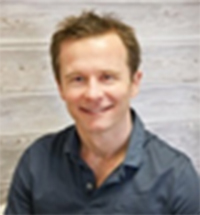 "I joined to have the chance to earn more money and I have managed to earn a lot more than I would have in a job."
Andy McCreadie, Sandler Exeter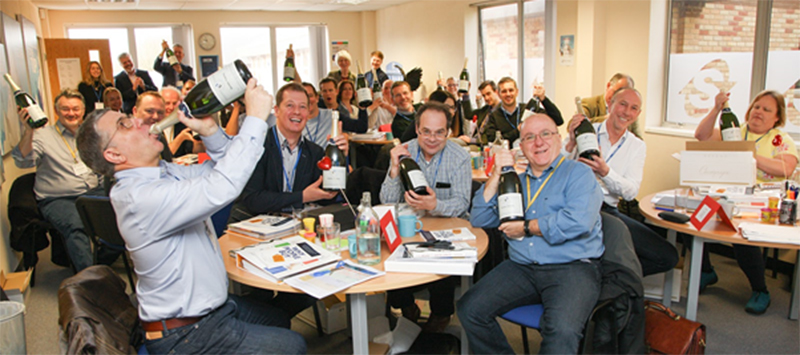 A service that's relevant to every business in the UK
Sandler franchisees enjoy demand independent of the economic cycle, doing well both in recession and the good times – because businesses always want better results.
Long-term client relationships enable franchisees to embed changes in behaviour through tailored programmes of ongoing reinforcement, transforming mindsets and approaches to drive success for their clients, and repeat business. You can choose to work with international corporates or SMBs; the Sandler model allows you to win the clients you want to work with.
Enjoy multiple income streams from each client
Flexibility to be your own boss and run your own life, your way
Day rates measured in thousands of pounds, not hundreds
Set strategic direction and utilise practical tools to drive results
Build a client base that delivers a recurring monthly income
Deliver strong results for clients year after year
Sandler partner brands include:

If you're authentic and looking to take the step to becoming your own boss, get in touch for further details and an informal chat with Shaun, the UK CEO – and see how Sandler feels for yourself.
Get Your Free Information Today!
To contact Sandler Training for more information regarding their Franchise and speak to them directly with any questions you have, please complete the form below.