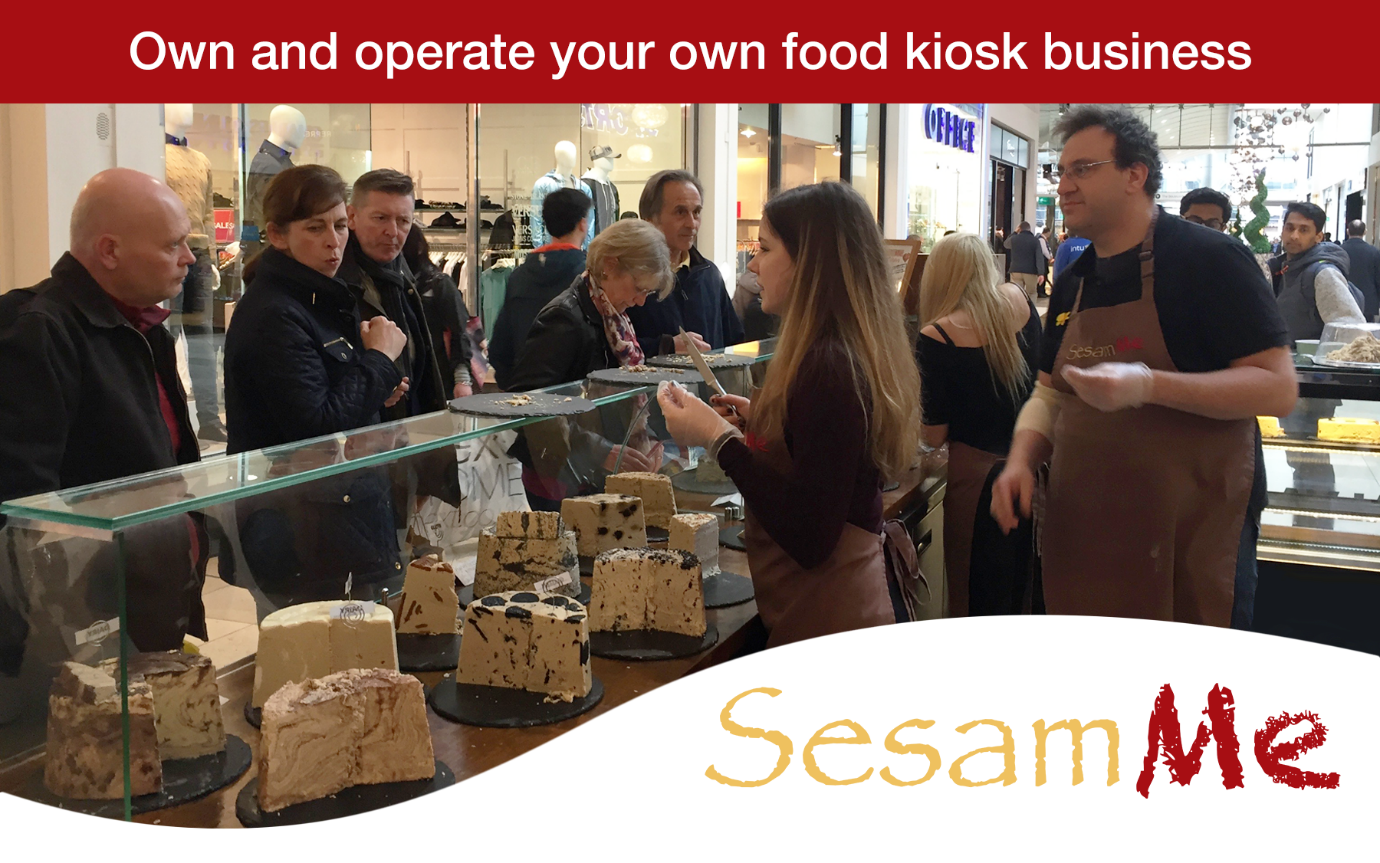 Are you friendly, energetic and looking to earn a healthy income from your hard work?
Sell halva and other exciting superfood products from your own SesamMe mall kiosk, shoulder to shoulder with the biggest global retail brands in your nearest large shopping centre – benefit from multimillion-pound marketing campaigns that drive new customers to your business!
Invest from £35K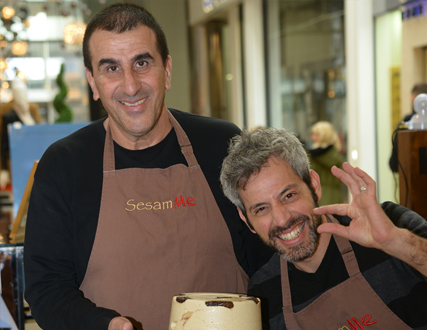 Very low start-up costs for a retail food franchise, total initial setup circa £70K
Be your own boss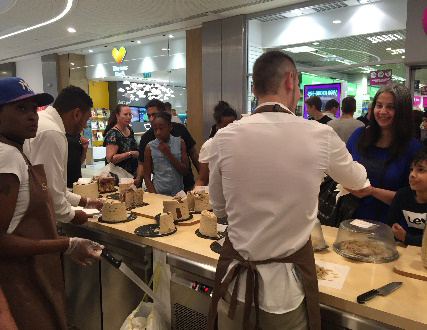 Employ a team to support your kiosk, work the key hours to maximise your rewards
New exciting products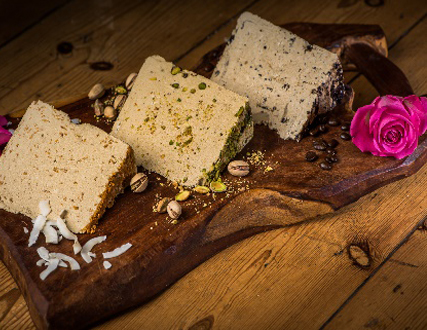 Halva and related sesame products look set to be the next health food trend

Our halva is hand-made using the highest quality ingredients and traditional expertise that has been passed down through families for generations. Our premium base halva contains 65% tahini (crushed sesame seeds), which we believe to be by far the highest proportion anywhere on the market. Halva is a dessert with many benefits:
Vegan friendly, gluten- and lactose-free
Long shelf life – so customers tend to buy more
80-85% haven't tried it before, making it new and exciting
Over 35 popular flavours to sell
Constant development of further tahini-based products, such as ice cream & cookies

Join Bary's mission – to bring halva to the world!
In 2015 Bary arrived with a suitcase of halva and a mission to bring his dream to the UK. With his good friend Remi, Bary started the first SesamMe mall kiosk in Lakeside Shopping Centre.
Having proven the business there, the boys soon opened another kiosk in Milton Keynes Shopping Centre.
Within the first 12 months the duo sold over 12 tonnes of halva and swiftly had to move from suitcases to shipping containers!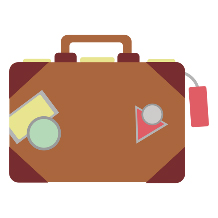 There is LOVE for SesamMe:
Customers love us – we offer exciting new tastes
Landlords love us – we are new, dynamic and engaging
Franchisees love us – we help them become their own boss!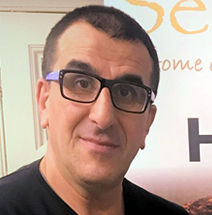 "I am passionate about new product development and WOWing our customers. From new flavours of halva to tahini-based cookies and ice cream, we have a strong commitment to continue to develop new and exciting products for our franchisees to sell from their kiosks."
Bary Levy, Founder

With over 20 years of experience in UK franchising and as the former deputy director general of the British Franchise Association and a franchisee himself, Simon Wise was chosen by Bary and Remi to project manage the development and launch of the SesamMe franchise.
Simon handpicked a special group of franchise professionals to build a truly unique, ethical, rewarding franchise opportunity.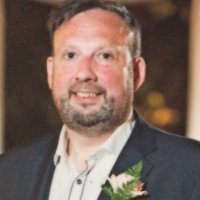 "I've been at forefront of the UK franchise industry for over 20 years and in that time I have seen the good, the bad and the ugly; so I am using all my experience and franchising knowhow to build the best franchise opportunity - low entry costs, high profit potential and an excellent return on capital. We are building a real business format franchise with real potential to give our franchisees the lifestyle they always promised themselves."

The initial total investment of circa £70K will get your new kiosk up and running, including stock and money to cover your living costs while you set up your new business. With our proven business model, the banks will typically lend up to 50% of the total initial investment, subject to status, which means you only need £35K of your own money.
If you work hard you can take home a very healthy income and build an asset to sell on in the future.
Interested and want to find out more?
Do you have £35K to start your new food kiosk business?
Are you friendly and energetic?
Driven to be your own boss?
Are you based in the UK?
Then get in touch today to discover more about this exciting business opportunity.