Finance Available
The Wheel Specialist Franchise
Automotive Franchise
The Wheel Specialist is the market leader in alloy wheel refurbishment: we're the largest and longest-established brand in the industry and our franchise network has a 4.9, Excellent rating on Trustpilot from over 9,000 reviews. TWS franchisees are the best in the business – ... Read More and with our support, you can be too. Read Less
Financing Assistance
Yes, from the company, and external
Training Provided
Full training and support provided
Available Locations
Opportunities available across the UK
Franchise Associations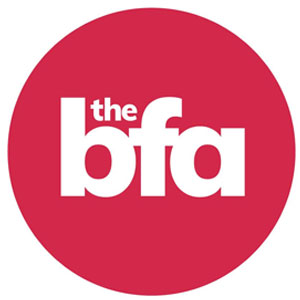 Discover how franchising with us puts you in control of your future
Enabling people to turn passion for quality into a profitable business. With your own The Wheel Specialist management franchise, we'll give you the tools to build for your future, in a strong sector.
We have developed a management franchise already proving to be successful for those who follow the model; combining their determination with our support, training, and guidance.
So, whether you choose to work on your business, or in it, we'll support you to achieve your growth goals as quickly as you can, with our cutting-edge technology and proven processes. Including our bespoke management software suite.
You'll then wow customers with the exceptional service we're known for, guaranteed durable finishes, and same day service option. Really stand out from the competition, as you benefit from:
Delivering job satisfaction to our nation-wide 20,000+ trade and public customers each year.
A share in the total quotable work the network receives of: £30m p/a.
It's what makes The Wheel Specialist a great business opportunity for you.
Why franchise with The Wheel Specialist?
With our easy-to-follow model, and many additional income streams, you could be enjoying profits in excess of £190k (based on the audited adjusted accounts from a high performing franchisee, rather than submitted accounts). You could also choose to open multiple-units, further accelerating your business growth.
The strength of The Wheel Specialist lies in the quality of service our franchisees' teams offer customers and their cars, whilst their wheels are being refurbished:
We offer a variety of alloy finishes and colours to meet any request
Customers can also choose additional services, or purchase home wheel care products, giving you additional revenue sources
And because you'll be operating from your own The Wheel Specialist showroom, rather than from a van:

customers benefit from a professional and friendly experience
whilst your staff can work in all weathers, ensuring a rapid turnaround of the job to a superior standard
It's all this and more which will set you apart from the competition and build trust with customers.
Having refurbished over a million wheels, The Wheel Specialist is industry-leading. So, by offering customers the quality service we're known for, you'll stand out from the competition. By leaning on our expert support, you'll also gain the advantage over your competitors with:
A heritage of success for a future-proof opportunity. We've been operating as a business since 1955; we know what customers want, and how to deliver it. By following our model, you can aim to breakeven within 12-18 months. In fact, as a network, 92% achieved record-breaking months in 2022, with 2023 already on trend to carry on this momentum.
Full training for both yourself and key staff. This includes: operational and technical training, sales training to convert leads generated for you from our customer website (including 200 trade leads upon opening), HR, health & safety, and business management. This helps you manage your staff, as well as your customers, and your business growth.
Full support with ALL aspects of starting and growing your new franchise. Our senior head office team are hugely passionate and have all been with the business for years, giving you decades of experience to lean on. They'll work with you to find the right location for your showroom, regularly check how you're doing as you prepare to open, then stay in supportive communication throughout the lifetime of your franchise.
A dedicated sales rep. As sales experts, they'll help secure your first customers in the early weeks of opening, attending trade customer visits on your behalf. This leaves you free to focus on everything you need to do as you start your new business.
A network of collaborative franchisees to mentor you. As Jon King from TWS Cardiff says, "No matter what the question – technical, customer-centric, or business management – someone in the network will have the answer!"
Next Steps
Now is the time to build a sense of certainty for your future. Complete your details to discover how a management franchise with The Wheel Specialist can help you do this.
Get Your Free Information Today!
To contact The Wheel Specialist for more information regarding their Franchise and speak to them directly with any questions you have, please complete the form below.