The Wheel Specialist is the UK's number one alloy wheel refurbishment specialist and the only such franchise to operate total refurbishment from fixed premises. With little competition, few employees, high margins and 101 million other reasons, the wheel specialist could just be your perfect... Read More
The Wheel Specialist is the UK's number one alloy wheel refurbishment specialist and the only such franchise to operate total refurbishment from fixed premises. With little competition, few employees, high margins and 101 million other reasons, the wheel specialist could just be your perfect franchise or investment opportunity. Read Less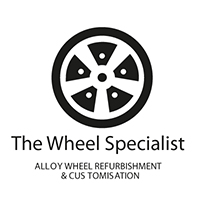 The Wheel Specialist franchise opportunity could be just what you are looking for.
The Wheel Specialist Franchise Opportunity could be the perfect investment opportunity that you've been looking for with it being The UK's number one alloy wheel refurbishment specialist as well as the only fixed premises alloy wheel refurbishment franchise available in the UK, now boasting 28 franchises nationwide, you drive the business, not the van.
The Wheel specialist can be run as a management franchise or you can take a much more hands-on role, you decide.
There are over 101 million alloy wheels in the UK; each year that figure continues to grow as the trend for bigger and better wheels increases.
The Wheel Specialist's target market is vast; anyone with a vehicle or that is part of the automotive industry are potential customers.
To be able to really capitalise on this substantial business opportunity, you need to have the right business model and The Wheel Specialist has just that. This is your opportunity to own a business capable of hitting the ground running from the day you start.
Who are The Wheel Specialist?
The Wheel Specialist is the UK's number one alloy wheel refurbishment specialist and the only such franchise to operate total refurbishment from fixed premises.
By having the latest equipment and machinery based from a central location within your territory you can work efficiently and maximize the return on your investment. You drive the business not the van. You can scale up productivity and increase your earning potential in ways that would never be possible if you operated from a mobile unit alone. Importantly, we will teach you everything you need to know – not just the technical but sales, marketing and business admin.
Why Are We Different To Work With?
The Wheel Specialist operates as an ethical franchisor, protecting your interests and respecting the franchisee. Your business will benefit from having:
Your own large and exclusive territory – and exclusive means exclusive!
Preferred suppliers that are sourced for you at preferential rates.
A strong relationship with the franchisor - you are an integral part of the TWS network and your voice is always heard.
We have devised our franchise programme to deliver what is needed, when it is needed.
Who Are We Looking For?
The Wheel Specialist is a unique and exciting franchise if you want to own and manage your own successful business but also want the security of an experienced and successful team behind you. You must have the drive, desire and ambition to achieve success, and offer top quality workmanship, value for money and excellent customer service.
What you get
A professionally optimised website that delivers leads while you sleep.
World Class Sales and Marketing materials.
A Turnkey Solution.
Large and Exclusive Territory.
Unique and Bespoke Training Systems.
Extensive Step-by-Step launch plan - you are assisted every step of the way.
Comprehensive manuals that will guide you through every step of running your franchise.
Internal Extranet giving constant access to marketing materials, online forum, day to day resources etc.
Customer Relationship Management system. Create quotes, access online-generated leads, manage your customers and much, much more.
Initial local advertising campaign.
Leading Research and Development Team.
Continual 24/7 Head Office support.
How Much Is The Fee?
Join The Wheel Specialist NOW for just £44,997 + VAT and have access to one of the most exclusive and best supported franchise businesses available today.
Act now – only a limited number of franchisee opportunities are available, as we are dedicated to giving each one the highest levels of support.