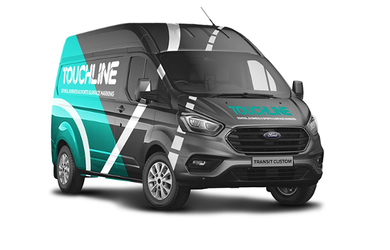 As a Touchline franchisee there is a continual need for the services that you provide. Our client base ranges from schools and local authorities to sports facilities and industrial and commercial units. With such a diverse potential range of business opportunities you have the potential to build a home based business with low ongoing overheads and excellent profit margins.
As a Touchline franchisee you will be supplying, installing and maintaining, thermoplastic surface line markings. Our services are in demand in Schools, where we can install anything from a cycle track to a Snakes 'N' Ladders board. Local authorities and retail outlets where we mark out parking bays and even 'brand' those bays with company logos providing retail outlets with a permanent advertising presence.
Our work can be found in sports facilities such as running tracks or tennis courts and within factory environments, we lay out clearly defined areas which are essential for effective health and safety practices.
Up until this point you might have taken our work for granted, in fact you might not even have noticed it. As you will now have gathered our service contributes to the enjoyment and safety of the UK population on a daily basis.
The Benefits of being a Touchline Franchisee
Our reputation, for quality of work, with both Local Authorities and Local Education Authorities is second to none and can gain opportunities for you as a franchisee
Prior experience within the Industry is not necessary. Our training will ensure that you are fully conversant with the specialist materials and machinery that we use
Economies of scale on purchasing our specialist products
Low ongoing overheads by operating from a home base
Excellent profit margins
Exclusive territories
Full launch package with everything that you need to get started
Equipment purchase or lease option to lower your initial investment
No direct competitor within the franchise sector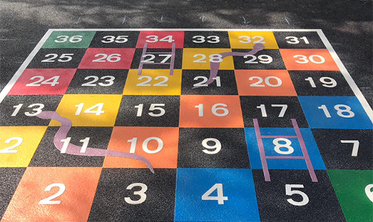 The Numbers
At Touchline we offer two options to allow you to own our franchise:
Option 1 - Includes the specialist lining machinery as part of the Launch Package
Option 2 - Reduces the initial cost by providing the machinery on a leased basis where you have a fixed manageable monthly payment
Your total Investment (excluding working capital) will therefore range from £25k-£32k depending on which package you opt for. Up to 50% of the initial set up costs including working capital may be available (subject to status) via bank funding. We will be happy to discuss potential earnings with you at our initial meeting. Based on our existing business you can expect to show profit from year one.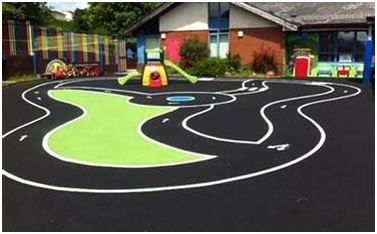 Are we thinking along the same 'Lines'?
As a Touchline franchisee you need to be willing to carry out relatively physical work much of which will be outside. Although it is worth pointing out that our processes cannot be carried out in 'bad' weather and therefore your working year will not consist of 12 continuous months come rain, hail or shine.
All businesses grow through business development so we seek individuals who are comfortable explaining the benefits of the service in both a B2B as well as a B2C environment.
In return we offer the opportunity to create a business that can not only fit in with your lifestyle but can provide you with an income and a work life balance that offers you an opportunity to live the life you want.
Interested?
If you feel that becoming a Touchline Marking Systems franchisee is something that you would like to investigate further simply request more information today.
One click of your mouse could be life changing.