£100,000 Plus per year in the - Transaction Duplication Business.
Your personal cash flow "Loop" business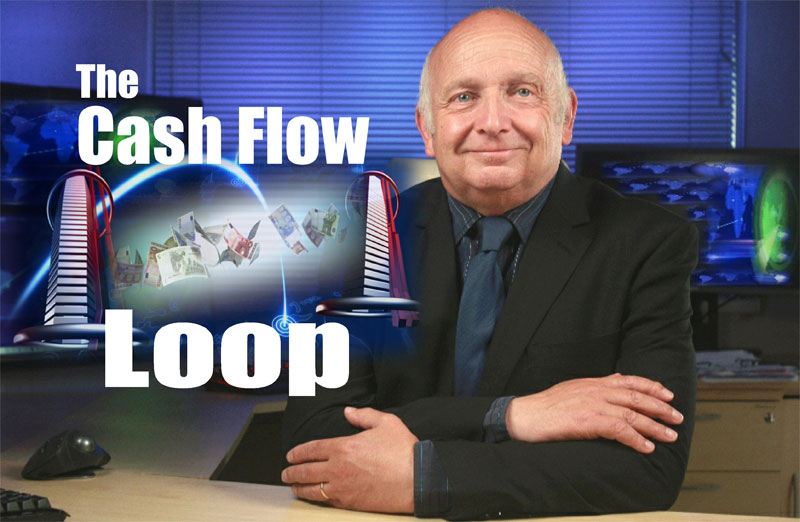 Welcome to the transaction duplication business. Welcome to "the Loop"
The secret to a successful - low stress, high income, home based business, is simple. Use money - to make money.
Forget about selling products or services. It's vital to remove the reliance on other people, products or services from your life - to achieve a truly low stress, high income business. Remove these business killing obstacles and your chances of success - massively increases. The transaction duplication business does exactly that. Proven by our franchisees, over the past decade.
Instant Payments.
No Competition.
No Marketing or Selling.
Covid19 & Recession Proof.
Outstanding Work Life Balance.
No Management or Royalty Fees
Money attracts money - it's true.
What if you could turn £50 into £100? No products - No customers - No selling - No marketing. Just pure money making more money. (Nothing to do with money lending) All from the comfort of your own home. Then scale it up. £100 making £200. £500 making £1000 etc. Would that suite you?
This is the best use of the financial investment you make in your business. No money tied up in stock or marketing. Best of all, no people standing between you and your payday. Just small amounts of money-making larger amounts progressively, as your business expands.
Once you demand these kind of advantages from a business. Other businesses look risky in comparison. Give yourself the best possible chance of success, by removing the obstacles that defeat other businesses.
Hear From Our Current Franchisees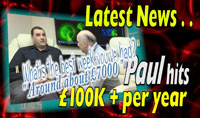 "The best week I've had so far is around £7,000 profit." Paul W. SW England.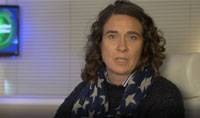 "Bob (buddy system) is always there in support. He's great." Debbie S. Somerset.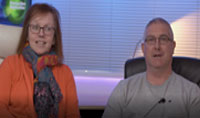 "We made 3 successful transactions while we were do the training program." Paul & Linda C. N.England.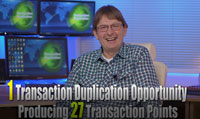 "I found a profitable transaction during the training. I can't ask better than that." Martin A. N.Wales.
An outstanding business? Yes. But there's a problem.
Having all these amazing benefits, gives you the best chance of success. That's true. But it's not enough. You need a dedicated "business buddy". A highly experienced, friendly, 1 to 1 working relationship, with your own business development buddy. It's vital to your success.
To deliver this level of top-quality support, takes time and commitment. So we can only do it for 6 to 10 people year. And that means checking the availability of a place with us, as soon as possible. Places can go very quickly. We will not compromise the quality of our support, by training too many people. This is where the "Buddy System" kicks in. The most important part of the transaction duplication business.
Welcome to the "Buddy System"
Our tried and tested buddy system, is the number one reason we achieve such a high success rate with our franchisees. One franchisee to one trainer/business development buddy. No farming you out to a so called "team" of people. Trying to "up sell you". That is not our approach. It's critical you build a friendly, close bond with your business buddy.
Here's where the magic happens.
The reason we can issue a money back guarantee to each franchisee. Is because of the strong, working relationship we build with our franchisees. (The buddy system) The snag is - we can only deliver this level of top quality support to 6 to 10 people per year. It's a proven formula, we've used over the past ten years.
We never compromise the quality of support. Finding a place for you, is dependent on your suitability for the business, and the availability of a place. Calling sooner rather than later could make all the difference.
Would you like to know if this (or any) business is going to work for you - before you try it?
If this sounds good to you, then it's time to dig deeper. Get in touch with us by completing the form below and we will send you our free info pack which includes "7 steps, to know if any business will work for you - before you try it". Also, this week's profit print out record to see how much money we made this week. And the free DVD or Memory stick video "£100,000 Plus per year in the Transaction Duplication business". And of course, the availably of places.
Before you consider any other business. You simply must check this one out. It will change your expectations of what's possible from a home run business. Don't settle for anything less.