Operating in 16 countries, with 700+ franchises around the world, Tutor Doctor has changed the lives of 300,000+ people by helping them with their academic goals. We accomplish this by utilising a unique one-to-one tutoring approach, in person or online, that matches students with professional tutors based upon their individual needs.
It's our franchisees' commitment to the core philosophy, "thinking caps come in all shapes and sizes", that remains the source of our success. Franchisees manage a team of tutors who deliver learning in the most efficient way possible – by creating a personalised and unique tutoring environment for the student. It's that passion, drive and tailored approach that continues to resonate for parents.
Getting you off to the best possible start
We empower franchisees with the knowledge, tools and ongoing support to achieve their dreams and change the lives of the families and children they serve.
Our Launch Support Program (LSP) is designed to provide intensive remote and in-field support to facilitate immediate and rapid growth of a new franchisee in their first year. You'll complete a series of digital pre-training courses – what we like to call the Road to Toronto – before beginning your official training. During this time, you'll gain the knowledge, tools and confidence you need to get your business off to a flying start.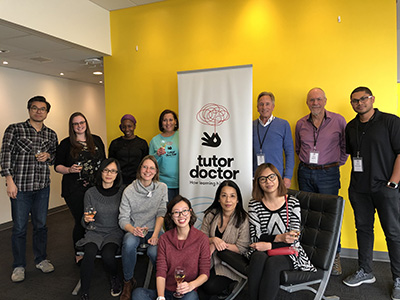 Once you arrive home, you'll receive:
Dedicated support from a Launch Support Specialist
A Sales Training programme
Business Milestone reviews
Ongoing skills development through addition webinars, video recording, group calls and e-learning modules.
Franchisees also benefit from:
Boot-camp programme, specifically designed to drive development
Going for Growth group, who meet quarterly to discuss growth strategies, share ideas and best practice
A franchise coach who delivers one-to-one business development
Franchisee Advisory Council – share ideas and have your voice heard.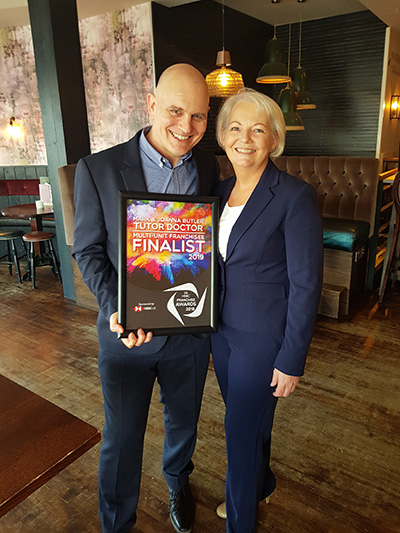 The rise of online tuition
Online is key to the future of tuition - the market is projected to grow by 12.75% by 2021*. The K12 (4-19yr olds) segment of the online tutoring market was valued at £45.59bn in 2016 and is forecast to be £86.57bn by 2021**
The flexibility and convenience offered by online tuition continues to win the hearts and minds of parents and students alike. Thanks to the introduction of our award-winning online platform in 2018, we're now also the leaders in delivering personalised one-to-one tuition into the home. As well as allowing franchisees to capitalise on this growing market, our award-winning online platform increases tutor availability and capacity.
Since the global health crisis began, franchisees have seen a 120% increase in the demand for online tutoring services.
The opportunity
A testament to the continued growth and market demand in the sector, a 2019 survey from The Sutton Trust revealed that 1 in 41 children received private tuition in the last 12 months. It should come as no surprise then, that the UK spends more on private tuition than anywhere else in Europe. In 2018, the UK market was estimated to be worth $6.3bn2 and is projected to exceed $9.1bn by 2024. The UK network has consistently shown the fastest growth in like-for-like sales since the launch of our first territory in Surrey, in 2009.
Join our award-winning franchise today. In 2019, we were crowned as the best education franchise in the UK after placing #7 in the Elite Franchise Top 100 for 2020. And what's more, we still hold the title of the world's fasting growing in-home tutoring franchise!