Be part of a luxury and boutique brand with over 20 franchises existing currently in the U.K. Our brand has continued to grow even in testing times this year, the self-drive hire market has seen a big increase with the rise of U.K tourism and even more in the corporate market with building and... Read More
Be part of a luxury and boutique brand with over 20 franchises existing currently in the U.K. Our brand has continued to grow even in testing times this year, the self-drive hire market has seen a big increase with the rise of U.K tourism and even more in the corporate market with building and logistics services underway once again. Read Less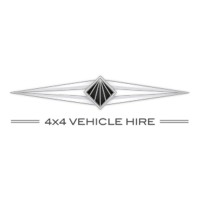 Do you love 4x4s?
4x4 Vehicle Hire specialises in hiring Range Rovers and Land Rovers for short and long term hire.
Not long ago it was assumed that anyone entering the vehicle hire market had to have substantial credit, a huge fleet of vehicles, large premises and a team of staff. However, initially working from home you can start this franchise with only two vehicles.
Who Are 4x4 Vehicle Hire
Set up in 2007 as part of the John Dennis Group, we successfully founded and expanded into franchising the Brand in 2012.
4×4 Vehicle Hire is a fully franchised niche car hire company that has been successfully franchised for over 5 years. We have franchisees all over the UK and in October 2018 we introduced the new 4×4 Vehicle Hire franchisee in Ireland.
In recent times the franchise model has expanded vastly with the companies first franchise showroom opening in January 2020 in the heart of London.
The company specialises in nearly new vehicles which means that investment in the hire fleet is lower and the return on investment is quicker. Of course, by hiring out a slightly older fleet your hire prices are very competitive too!
What do we offer?
Brand new bespoke IT system to manage your business
New website launching at the end of 2020
£1,000 of online and print marketing materials
2-day training course
Operational manuals and rental materials
Online Training Resources
In House Marketing Team
Exclusive territory
Growing brand
Branded uniforms
Great margins
The franchise can be run part or full time
Huge Job Satisfaction
Why buy a 4x4 Vehicle Hire Franchise?
Work From Home.
4x4 Vehicle Hire does not require you to have premises as we deliver and collect all of our cars from customer/business addresses. With our new CRM, you can now manage your leads, bookings, and reports from your mobile phone.
Be part of a demanding Industry.
Even during difficult times this year, we were allowed to remain open as our vehicles were used for various industries in key sectors as well as a surge in demand from U.K tourism.
Get To Know the Team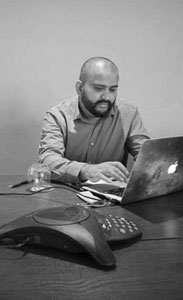 Riaz Patel - Managing Director
Truly one of the team, with over 10 years' experience in the automotive industry, Riaz started off by purchasing the 4x4 Vehicle Hire Essex franchise and saw the vast potential in the business from then.
In 2017 Riaz purchased the master franchisor rights and started building on the solid foundation from there. Three years later and we have grown to have over 35 locations across the U.K and counting. Making sure to keep the niche USP's of the company while adding an extensive range of modern operational tools he has developed a network of fantastic franchisees.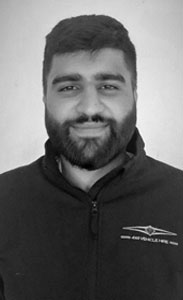 Balpreet Atkar - Marketing Manager
Joining the business in late 2018 he has been eager to solidify 4x4 Vehicle Hire as a major force in the Car hire industry.
Taking on numerous projects including the design/implementation of websites, launching themed campaigns, and utilizing our social channels to increase user engagement. He has become obsessed with everything 4x4 and aimed to immerse himself in the world of self-drive hire.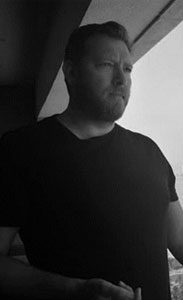 Phil Ashmoore - Business Development Manager
A recent addition to the 4x4 Vehicle Hire family, Phil During understands the needs of customers within the self-drive hire market. This has enabled him to build excellent relationships across a wide range of sectors in the industry.
Phil oversees finding our commercial business which is an essential part of any franchisees business portfolio. He has carried out this job with several top players in the industry including VW Commercial Vehicles, Skoda Rental and Park Lane Self Drive.
We are looking for people who are..
Keen to run your own business
Great level of customer service
Hard working
Honest and reliable
Focus on growing your franchise and the brand
Next Steps
If you share our vision for success and you have a determination to succeed, we want to hear from you.
If you think you would be the perfect fit for a 4x4 Vehicle Hire Franchise then fill in your details below and we will send you more information, including a free and comprehensive franchise prospectus.