Be part of a luxury and boutique brand with over 20 franchises existing currently in the U.K. Our brand has continued to grow even in testing times this year, the self-drive hire market has seen a big increase with the rise of U.K tourism and even more in the corporate market with building and... Read More
Be part of a luxury and boutique brand with over 20 franchises existing currently in the U.K. Our brand has continued to grow even in testing times this year, the self-drive hire market has seen a big increase with the rise of U.K tourism and even more in the corporate market with building and logistics services underway once again. Read Less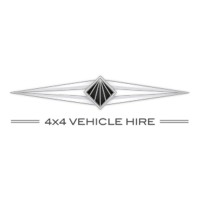 4x4 Vehicle Hire Franchise Testimonials
Below is a selection of testimonials from people that operate the 4x4 Vehicle Hire Franchise or have used the 4x4 Vehicle Hire business services in the past.
After working many years overseas, I returned to the UK and joined the 4x4 Vehicle Hire network. I am now in my 5th year trading and with the core principles of quality service and quality vehicles I have seen the brand grow and become well recognised within the rental industry.
4x4 vehicle hire sat very well next to our existing automotive business and we were able to start quickly. The franchise is very professionally run and support is easily accessible.
I am the Managing Director of 4x4 Vehicle Hire Nottingham, Derby & Sheffield. We took over the Nottingham and Derby branch just over a year ago. I would say it was a scary prospect at first with any new venture there is a fear of the unknown. However, it was definitely the right decision that I made. Becoming self-employed and being my own boss has been challenging but I have really come out of my comfort zone and grown as an individual. The endless support and guidance that you receive from head office is really reassuring and as a result I have gained so much confidence when following through on my decision making. No day is the same which keeps you on your toes and it is so refreshing as you come across such a wide range of clientele not to mention you get to drive an array of luxury 4x4s! So, if you're looking for a career change that is both exciting and rewarding at the same time then 4x4 Vehicle Hire is definitely for you!