ActionCOACH is the only UK franchise to offer its clients a 6-month payback guarantee & its investors a guaranteed 5-figure monthly income by month 7 (ask us about the Ts & Cs) - just two of the reasons why ActionCOACH won the UK's Best B2B Franchise at Lloyds Bank's Best Franchise Awards for... Read More
ActionCOACH is the only UK franchise to offer its clients a 6-month payback guarantee & its investors a guaranteed 5-figure monthly income by month 7 (ask us about the Ts & Cs) - just two of the reasons why ActionCOACH won the UK's Best B2B Franchise at Lloyds Bank's Best Franchise Awards for 2018 & 2019. Read Less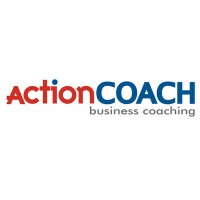 ActionCOACH Franchise Testimonials
Below is a selection of testimonials from people that operate the ActionCOACH Franchise or have used the ActionCOACH business services in the past.
I have a monthly client income of £15,000. But it was never about the money for me. I wanted a better work-life balance and to make a different to struggling business owners, just like my parents. I've helped a web design firm grow by 100% in 2 months and a back care clinic grow by 50% in 3 months. I pick the brains of Action coaches who are performing better than me and their help is always forthcoming. And I now see more of my wife and daughters.
In my previous job, I spent most of my time overseas to such an extent that my hotel rooms felt like prison cells. I thought to myself, if I'm so good at turning companies around then why don't I turn around my own life? For me, that meant working from home and finding something that would allow me to do that. I knew I needed to connect with my local business community in Hertfordshire and ActionCOACH offered exactly what I needed. I now have quality time with my family and I've just visited my daughter while she's working in the Amazon rainforest!
I ran my ActionCOACH business on a part-time basis as I took ActionCOACH's strategies and transformed my licensed convenience store. Not only have I managed to do that in under a year, but I also have 10 ActionCOACH clients bringing in over £13,000 a month! My next big goal is to move into running my ActionCOACH business full-time and reach £30,000 a month by the end of 2016. But the most important thing for me is that I have gone from working seven days and nights a week to spending four and a half days a week working 9-6. It's amazing progress in such a short space of time!