ActionCOACH is the only UK franchise to offer its clients a 6-month payback guarantee & its investors a guaranteed 5-figure monthly income by month 7 (ask us about the Ts & Cs) - just two of the reasons why ActionCOACH won the UK's Best B2B Franchise at Lloyds Bank's Best Franchise Awards for... Read More
ActionCOACH is the only UK franchise to offer its clients a 6-month payback guarantee & its investors a guaranteed 5-figure monthly income by month 7 (ask us about the Ts & Cs) - just two of the reasons why ActionCOACH won the UK's Best B2B Franchise at Lloyds Bank's Best Franchise Awards for 2018 & 2019. Read Less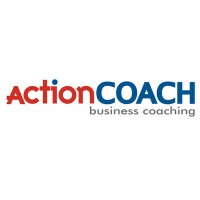 ActionCOACH Franchise Videos
Below are a section of videos related to the ActionCOACH Franchise opportunity.
ActionCOACH Client Reviews & Testimonials 2020/2021
Female Leader With A Great Work-Life Balance
To become an ActionCOACH Franchise Partner, you need to have a passion for helping others to succeed. You and/or your team will work with local business owners to help them thrive. Here's a client case study from Tutor Pro.
Helping Entrepreneurs Grow Their Business | Action Coach Kevin Riley
Action Coach Kevin Riley shares his experience as a Business Growth Specialist.
From Originating Microsoft Teams To Running A Successful Business Coaching Franchise | Fiaz Sadiq
ActionCOACH Franchise Owner, Fiaz Sadiq, speaks about his life as a Business Coach and the journey working with large corporates, Microsft and Apple.
The Best Way To Predict Your Future Is To Create It | ActionCOACH Franchise Owner Anu Khanna
ActionCOACH Franchise Owner, Anu Khanna, speaks about her life as a Business Coach and the amazing impact she is having, changing the lives of business owners.
ActionCOACH TV Advert
Want to improve your business for a better work-life balance?
Helping Businesses Maximise Potential and Profits
FRANCHISING THE NEXT GENERATION' explores Why a franchise is a career choice with great potential.
ActionCOACH 2018 Client Survey | 96% of Clients Said They Would Recommend us
Don't just take our word for it! Choosing a business growth specialist that is right for you can be difficult, but you can be assured that we take your satisfaction seriously – it's a core part of the service we provide. To make sure we remain the w
ActionCOACH Franchise Satisfaction Award by WorkBuzz
Watch Steven Frost, CEO of WorkBuzz, explain how ActionCOACH has consistently ranked number 1 over the years in the Best Business to Business Franchise category.
Why is 1 to 1 Coaching Important?
The 6 Steps to Building a Better Business
Brad Sugars, founder of ActionCOACH, explains the 6 steps in a simple doodle style video.