We have a Smart, Tested and Proven Franchise Model with easy entry points. We're totally committed to supporting our Franchisees, enabling them to exceed their goals. Make your next career move count and join the leading Accounting Franchise. Certax is one of the leading independent Accountancy... Read More
We have a Smart, Tested and Proven Franchise Model with easy entry points. We're totally committed to supporting our Franchisees, enabling them to exceed their goals. Make your next career move count and join the leading Accounting Franchise. Certax is one of the leading independent Accountancy and Taxation Franchises in the Country. By joining our Franchise network, you will benefit from all of our resources and expertise, enabling you to operate a successful Accountancy Practice. Discover your future in Accounting today! Read Less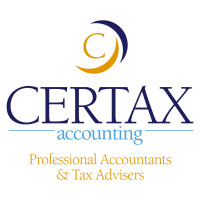 Certax Franchise Videos
Below are a section of videos related to the Certax Franchise opportunity.
Certax Accounting Franchise Overview
Quality and professionalism run through every aspect of the Certax Franchise. What sets us apart is our steadfast and unwavering commitment to providing unlimited technical support, ongoing training, best-in-class marketing, quality lead generation and market-leading technology to our Franchise Partners. All of this comes as standard within our industry-leading turnkey Franchise solution. Our Franchises are modern and innovative. They have successfully built on their consultancy capabilities and advisory level services to reduce dependence on more mature accountancy functions. As a result, they have become thriving multi-disciplinary businesses. This is a testament to the progress Certax has made in leading the way to Accounting Franchise excellence.
Certax East Kent - Franchise Success Story
Certax Accounting East Kent has provided professional Accountancy and Tax Advisory services to business owners and the local community for 12+ years. It has since developed a broad portfolio of innovative solutions that can add value to businesses by enabling them to identify new profitable opportunities, achieve better returns on investments, and, therefore, grow their bottom line. Certax Accounting East Kent has the expertise to deal with the accounting and tax requirements of any individual and business. These include accounts management, corporation tax, self-assessment, VAT returns, payroll, bookkeeping, tax planning and advice and cloud accounting. Now is the time to choose a better Accountant whose goal is to ensure your financial well-being.