Finance Available
Extra Help Franchise
Care Franchise
Extra Help is one of the UK's premier home help and domestic service providers, offering assistance to the elderly, mothers and everyone in between.
Financing Assistance
Yes, through a third party.
Lifestyle
Full Time or Part Time
Available Locations
Franchise opportunities available in the UK and Ireland.
Franchise Associations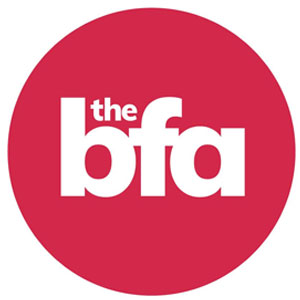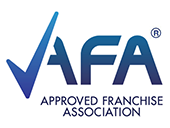 Extra Help Franchise Testimonials
Below is a selection of testimonials from people that operate the Extra Help Franchise or have used the Extra Help business services in the past.
Absolutely brilliant, the course was very engaging and the delivery was spot on. Thoroughly enjoyed the -roll play' really gave an insight to what a live situation may be like. Feel powered up and ready to go - can't wait!
Claire has honoured every commitment made. I have had tremendous support and have been given continuous advice from Claire and her small team. She has been extremely responsive in answering any questions that I may have had, morning, noon or night! Claire is also very thoughtful, generous and encouraging and has an enthusiastic, positive outlook which is infectious.
I've known Claire for 15 years now and all I can say is that she is one inspirational lady. Even when I first knew Claire (our sons grew up together) she was always very driven and passionate about her ventures and has made a real success of herself and her businesses.

The difference with Claire is that, even with this drive, passion and dedication and extremely busy life, she always has time to speak to me and share her thoughts, which helps me a lot and something that always value greatly.

Claire is an absolute inspiration to me and I would imagine lots of others as well. She has single-handedly raised her three wonderful children and has coupled that with managing several businesses at the same time - and still making time for her friends and colleagues, who I know mean a great deal her.

Claire has helped me in recent years to believe in myself and is watching me grow my own successful business. It is solely down to her and the help and kindness that Claire has provided and shown that has set me on my own path and I am very proud and grateful to know her.
Claire has been hugely instrumental in supporting me since I came on board with Extra Help. Claire has tremendous expertise in the field of Franchising and is always ready to act as a mentor to help achieve business success! Claire is quick to recognise, reward and celebrate the achievements of everyone in her business network. I highly recommend Claire!
I have been working in my Extra Help franchise for a few months now, and am particularly happy with all the helpful and speedy support I get from Claire when I have any queries. It is also fantastic to work in a business where I know I am making a really positive difference to my clients' lives!
I've been in teaching for 25 years. I was lucky. I taught at great schools and for the past 16 years, I had a fantastic management job at one of the best schools in the UK. However, with a long time to go until retirement, I felt in need of a change. Teaching has got a lot harder and target driven, and I was working late nights, which was difficult with young children. I wouldn't find another school where I could enjoy teaching as much as the one I was in- where should I go from there?? I had always encouraged my pupils to step out of their comfort zone and, as a languages teacher, I taught pupils to step into the wider world and experience new cultures. So it was time for me and my mid-life self to practise what I preached!

I met Carol through a yoga class, we started having coffee afterwards, and after a while, we talked about running a business together. She had run businesses previously and we felt our experience would complement each other.

We also both have young children, so we thought that working together would suit us well. We looked at several franchises but liked -Extra Help' as soon as we came across it. Its values felt right from the outset and we liked the idea that you could build the business to suit, depending on our area. We can offer a number of different services under one umbrella. I wanted to be able to keep up some teaching, too, so being able to offer tuition was positive.

We attended a really useful training course in July and then we set up Extra Help Wirral in September. This was certainly out of my comfort zone, it was all new to me- but it felt so right! I quickly settled into meeting potential new staff and new clients and sharing their life experiences. It has been so enriching to meet so many different clients, and we have already been able to make a difference in people's daily lives.

I am learning so much from this new venture. It feels very -me', Extra Help -sits right' for me. It's not always easy. We have had some challenging cases, but that is part of the learning experience and I did want to step out of that comfort zone!! Ultimately it is rewarding as we always make that small difference. I am certainly learning to see people differently as I spend time with older people and hear of their life experiences. It's a real eye-opener and I really am enjoying meeting so many different people. I still teach one day a week so I still get that contact, and I do one-to-one tutoring, which I have always enjoyed. I was nervous about taking that initial step. Excited, but nervous, as it was a leap of faith. But I know that it was the right step to make and I look forward to developing the business along with Carol.

We have found that running the business together does work well for us. We can cover each other and look after each other's children as needed, and we both share the -Extra Help' values, which make the service stand out.
I looked at several different opportunities when looking into franchising but came back to Extra Help every time. I was immediately excited about the different aspects that the business offered.

I am a qualified teacher, and liked the mothers' help aspect of the business and have also worked with the elderly. I wanted to own a business that supported elderly people by enabling them to remain independent in their own homes.

Extra Help offers all that and much much more. The training through Extra Help was fantastic and covered every aspect of setting up and running the business that you need. Sarah and Claire offer on-going help and, although it's your own business, you feel part of a bigger team. Owning Extra Help Doncaster is exciting and I look forward to the future with my business.
Get Your Free Information Today!
To contact Extra Help for more information regarding their Franchise and speak to them directly with any questions you have, please complete the form below.