Finance Available
fit20 Franchise
Gym Franchise
Owning a fit20 franchise provides you with an opportunity to earn a six figure income while maintaining a healthy work life balance, and helping others to improve their health and wellbeing.
Financing Assistance
Yes, through a third party.
Available Locations
Franchise opportunities available across the UK.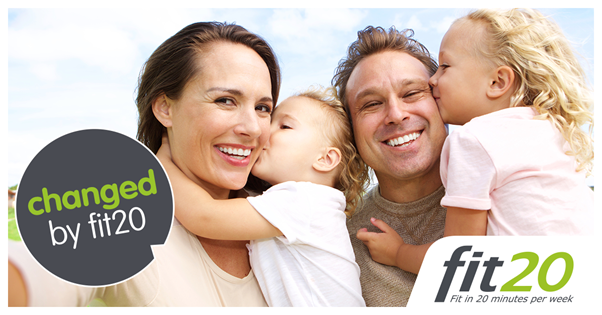 An opportunity to earn a six figure income while working flexibly and helping others to improve their health and well-being
fit20 is revolutionising the health and fitness industry with a recession proof business model. Studios have excellent economics, units are small so rents and operating costs are low, energy costs are minimal (studios do not need heating through the winter and there are no changing rooms or showers to heat or maintain).
But that's not all. At fit20, we provide highly effective scientifically proven training that demands minimal time commitment. Our membership numbers continue to soar, making this your unparalleled opportunity to join an award-winning, established, forward thinking and rapidly growing international brand.
Meet Kieran Igwe
Multi-Unit Studio Owner, Leeds
Since reading The E-myth in 2006 I'd been working on building a business rather than just having a job. A business that didn't rely heavily on me as an expert for it to work. As soon as I saw fit20 I realised they'd already done much of the legwork (and to a higher standard than I could), so investing in it would fast track my knowledge about what a systemised, scalable business looks like. I could see the simplicity of the model would make it easy for others (PTs) to put the formula to work and get similar (or better results) for members - freeing me up to do whatever... and still have income. I am already looking at opening my third fit20 studio."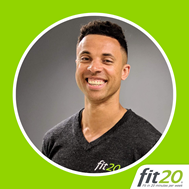 What you get from fit20
Proven Franchise Formula
Launched in 2009, fit20 was voted the #1 Franchise Brand in the Netherlands in 2020 and is now located in 11 countries, with over 170 studios, and more than 20,000 members worldwide.
---
Outstanding Economics
Great unit economics and return on investment (ROI), with only £35K Average Investment and £75K Average Revenues. Typically break-even is achieved during months 6 to 7, at around 60 to 80 members. Return on investment usually within 2 years.
---
Comprehensive Training
You don't need a background in health & fitness. We provide our Franchise Owners, and their Personal Trainers, with comprehensive training in our unique training method, through our fit20 Academy. You will also be provided with extensive training in all fit20 business systems enabling you to become a successful studio owner.
---
Excellent Business Support
You will receive excellent support setting up your studio, from finding the best location, studio design & fitting out, to marketing for launch. Ongoing business and marketing support is provided along with enjoyable weekly meetings with the fit20 UK Head Office team.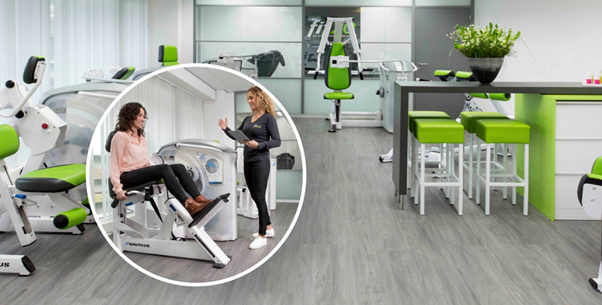 fit20 training is unique and effective
Most people believe that fitness training takes at least a few hours every week with several sessions per week, but science is starting to tell a different story. The largest ever study in sports science suggests that fit20 training, once a week for 20 minutes with a personal trainer, is optimal.
Our training method is based on the latest scientific findings about effective and efficient training to improve fitness and health. You book your 20 minute weekly session ahead of time to stay on track. Because you have an appointment, you don't have to wait. There is no need to change or shower because we train at a slow and precise pace in a custom cooled studio. Most members show measurable results within a few sessions, and more importantly, they feel stronger and fitter.
Our studio members love us
Our customers do love us, and this is reflected in our industry leading customer retention rates!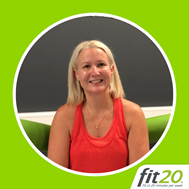 "I'm a busy working mum and time is very limited and precious so getting fit at fit20 in twenty minutes just fits lovely within my routine. I can be as lethargic as I like when I walk in but I always walk out feeling great, straighter and fit for the rest of the week really."
Sarah Gwynn, Studio Member
Next Steps
Please fill out your details below to request more information and we will send you a copy of our prospectus. You will then be able to arrange a call to discuss the fit20 franchise opportunity further and to ask any questions that you may have.
Note: You can have a fit20 studio up and running for £30,000 to £50,000 (expenses may vary with the fit-out for your new studio influencing total start-up cost), this includes the initial franchise fee of £15,000 for a single fit20 studio.
We recommend a minimum £20,000 personal investment. Government led funding may be available for up to 75% of the startup costs.
Meet Duncan Attwood
Studio Owner, Exeter & Plymouth
"My last 20 years have been within the health and fitness sector where I identified that while 6.216some gym members improved their health and fitness there were many that did not. I found this disappointing, as those that did not get results are often the people that need it the most. Fortunately, I heard about a new scientific approach to fitness - fit20. Being initially sceptical I went to the UK Head Office and asked to be trained in my suit (one of our USP's is you do not need to shower or change) – I was 'blown away'! I researched the training and met members and it is the member's stories and amazing results that convinced me to open my own fit20 studio in Exeter."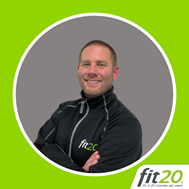 Get Your Free Information Today!
To contact fit20 for more information regarding their Franchise and speak to them directly with any questions you have, please complete the form below.