Owning a fit20 franchise provides you with an opportunity to earn a six figure income while maintaining a healthy work life balance, and helping others to improve their health and wellbeing.
Owning a fit20 franchise provides you with an opportunity to earn a six figure income while maintaining a healthy work life balance, and helping others to improve their health and wellbeing. Read Less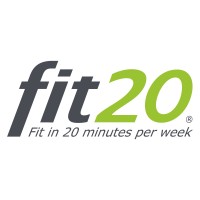 The fit20 Franchise Opportunity
This is an unparalleled opportunity to join an award winning, established, and rapidly growing international brand.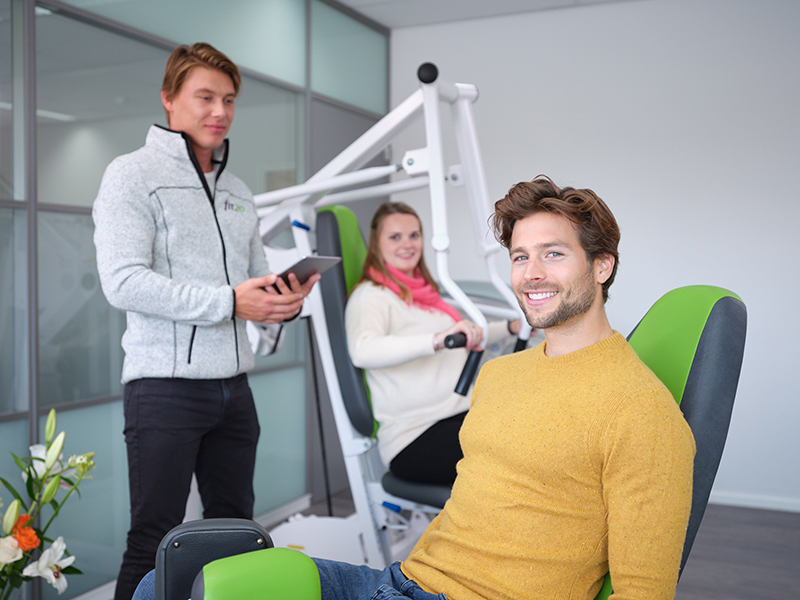 Naturally, fit20 is a socially distanced and hygienic concept which appeals to members of the public who do not want to attend a traditional gym multiple times a week, but still want to improve their health and fitness. Our scientifically proven formula for fitness is seeing unprecedented growth as the UK lifts out of lockdown.
"I can honestly say I'm glad I bought a fit20 franchise; I am already looking at opening my third fit20 studio!" - Kieran Igwe, fit20 franchisee in Farsley & Moortown, Leeds
Proven Franchise Formula
Launched in 2009, fit20 was voted the #1 Franchise Brand in the Netherlands in 2020 and is now located in 10 countries, with 160 studios, and more than 19,000 members worldwide.
Unique & Backed by Science
Training is always by appointment with a personal trainer and becuase our studios are air conditioned to 18°C, you don't sweat. You can literally train in your suit!
fit20's slow speed training has been scientifically proven to increase strength gains of between 30 - 50% with only one 20 minute training session a week. This is proven and measuarble using our proprietary software and technology. Strength is the foundation for health, our members have reported lowered blood pressure, decreased blood sugar levels, improved flexibility and an increase in energy levels.
"I have lost weight, toned up, have a lot more strength when walking and have increased my confidence in my overall body strength. My breathing is better, my Osteoporosis has improved – feel I have stronger bones – and have more confidence in my ability to exercise. I feel far more balanced and stable than before and I look and feel slimmer!
I have found fit20 addictive and do not miss any sessions. I previously used to get back ache, though not anymore! I have less stiffness – particularly after long drives, and less fatigue - especially after hiking." Eleanor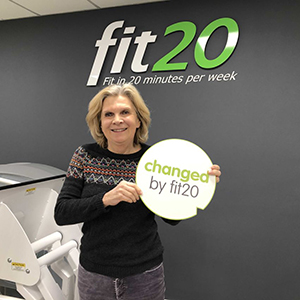 Comprehensive Training for Franchise Owners
Comprehensive training is provided which covers our business operations, systems and functions. Our fit20 Academy for Personal Trainers will equip you and your potential staff with all of the knowledge and skills you will need. You do not need previous experience in the fitness industry to succeed!
Excellent Business Support
You will receive excellent support setting up your studio, from finding the best location, designing your studio & fitting it out, to marketing for the launch of your business.
"The level of support fit20 offers its franchisees is phenomenal." - Attila Leb, fit20 franchisee in Chiswick, London

Outstanding Economics
Studio overheads are minimal with a fit20 studio footprint requiring only 70-80 sqm and personal trainers (should you choose to have them), paid per training session. Excellent member retention rates mean that your marketing budget generates business growth.
Is a fit20 franchise for you?
Are you passionate about helping people to live a longer, healthier, and happier life by improving their health and wellness? Perhaps you wish to start your own business, or do something for yourself that is fulfilling, and provides a healthy work life balance with a six figure earning potential? Perhaps you simply want a new challenge or are looking for an investment opportunity?
The initial franchise fee for a single studio starts at £15,000 with larger territories available from £50,000 (other costs may be involved with the fit-out for your new studio influencing your total start-up expense).
Government led funding may be available for up to 75% of the cost.
Next Steps
Fill out your details below to request more information and we will send you a copy of our prospectus. You will then be able to arrange a call to discuss the fit20 franchise opportunity further and to ask any questions that you may have.