Manage your own successful Commercial Cleaning business
Green Machine first started trading from our office based at our home in Burnham On Sea in 2012, and since this date, we have grown and developed year on year, to an extremely profitable and customer service-based business.
Green Machine are a commercial cleaning company and we provide "GREEN" contract cleaning services that are truly environmentally friendly. We are challenging current industry preconceptions and delivering the most service focussed customer experience.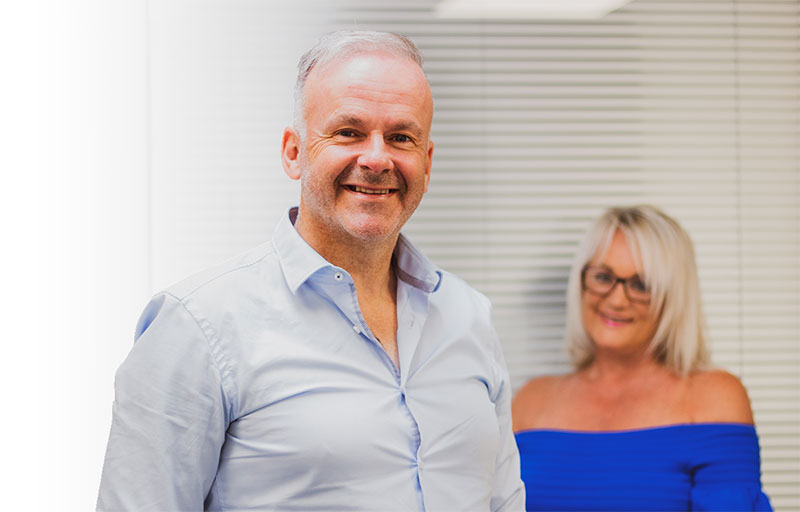 Why Choose A Green Machine Franchise
Franchising provides a tried & tested route to managing your own business, by showing you to implement a business model that has already proved to be successful. Our business model is tried & tested, and our Green Machine Team are totally committed to helping you to build your own successful business.
Established business with territories optimised to contribute to your success.
Our B2B model is recession proof (even COVID-19) resistant business.
Guaranteed sales appointments to the value of £150,000.00 in year 1, to help you start and grow your franchise.
Build and develop a valuable asset for the future.
Comprehensive induction training and start up support.
To demonstrate our commitment from day 1 new franchises will have the persona support and guidance from our support team including Jerome and Michelle.
One of the lowest service fees (5.75% of turnover) within the franchise industry.
Help with pricing, so that you maximise the income potential of every job.
Exceptional profit margins.
Long term partnership with the Franchisor.
Our franchise opportunity is a genuine investment for an individual, who is looking to build and grow a scalable business through client relationships, and of course your greatest asset will be your own employees, who will provide a professional commercial service to all of your clients.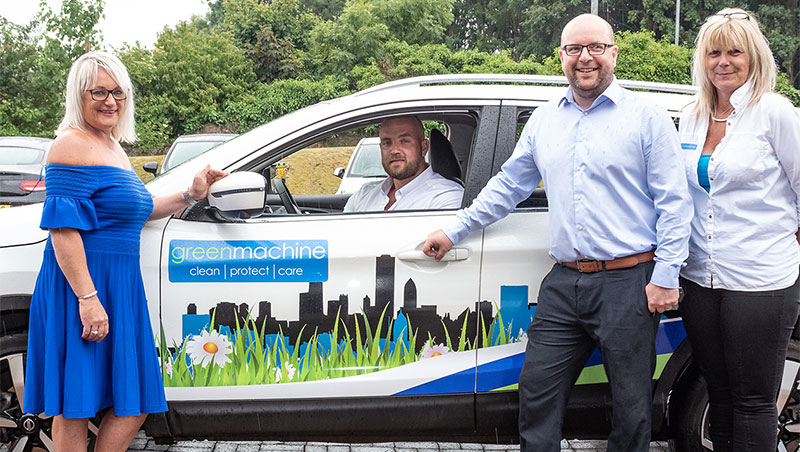 Supporting Your New Business
Our franchise opportunity is supported by the passion and commitment of the owners, Jerome and Michelle, who are down to earth people who, together with their team, are focussed on you, operating a successful and profitable business for many years to come.
Your Future Built On Success
Green Machine has proven track record of growth and development over a long period of time, in addition, we have the highest levels of customer and staff retention within this sector over the last 12 months. With our established brand and business model, and the personal desire, energy, and determination to run a business, you have a winning formula from day one.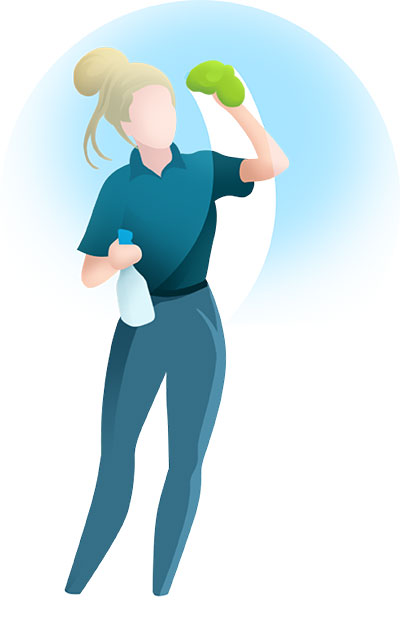 Benefits Of A Green Machine Franchise
Tried & tested business model that generates good profit margins.
Use of the Green Machine Brand name and reputation.
Green Machine have a proven business system, which will be included in the operating manual we provide, which should ensure that your new business grows in line with expectations set out in your business plan.
On-going support with Marketing, Operations, IT, Business Development, and Training in key skills and product
Unlimited growth potential, how far you will grow and develop is all driven by you.
Interested?
If you share our vision for success and you have a determination to succeed, we want to hear from you.
If you think you would be the perfect fit for a Green Machine Franchise then fill in your details below and we will send you more information. Don't forget, you could have 100% of your investment costs covered with the new Government backed start-up loan!