Our Cleaning Franchise is your chance of a profitable future, based on our experience you can achieve a rewarding work-life balance that also benefits the environment. We want you to succeed, and with no Management Service Fee for the first 12 months, we are giving you an extra boost to help get... Read More
Our Cleaning Franchise is your chance of a profitable future, based on our experience you can achieve a rewarding work-life balance that also benefits the environment. We want you to succeed, and with no Management Service Fee for the first 12 months, we are giving you an extra boost to help get you up and running. Read Less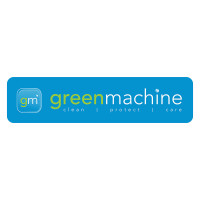 Green Machine Franchise Testimonials
Below is a selection of testimonials from people that operate the Green Machine Franchise or have used the Green Machine business services in the past.
Green Machine are like a breath of fresh air with their innovative attitude, energy and enthusiasm. The Green Machine have provided contract cleaning services and small works to us since March 2013 and have more recently taken on Grounds Maintenance at our premises. We have been impressed by the professional approach by all staff at Green Machine and are very pleased with the quality of services provided. All employees are helpful and polite and complete all work efficiently to a very high standard which is noted by both our staff and visitors.
During the COVID-19 pandemic, GM have been extremely supportive of the practice. Their response times have been impressive and the service seamless. Going forward GM have been proactive in helping the practice put additional measures in place, to help cope with the forthcoming winter demands and the pandemic. GM are helping to keep our patients, staff and community safe.
Greenmachine is a family run cleaning company we have used for a number of years. The level of great service is second to none and they used eco friendly products and are incredibly competitive. Michelle and Jerome are always on hand for advice and are proactive in ensuring we get the highest standard of cleaning at all times. If you are looking for a cleaning company then look no further than greenmachine.
We have a great team of cleaners supplied by Green Machine, who are a really important part of the service we supply, helping to keep the premises clean and safe for patients and colleagues. We like the fact that Michelle at Green Machine is always so responsive and good to deal with when we need something, but most of all, it's the cleaning teams who always do a cracking job.
Reduced our costs, but even more important improved service and we now have the standards we expect. Lovely management team that seem to care about their clients.
It is an absolute pleasure to work with the owner Jerome and his wife Michelle. The GM Team are a pleasure to work with and I feel greatly confident going forward that I will be able to grow my business substantially. Jerome really took his time to make me understand the business principal and gave me detailed meetings so that I could plan and prepare for each stage of the franchise development plan.

Green Machine has continued to give us support from the time we started. Support and advice has been there when we needed it most, and they continue to be there and available.

GM have given us a strong foundation of knowledge, information, and support. We would not hesitate to recommend them to potential franchises to take the plunge that can change futures.
Amy & I are from the hospitality sector, we have been running businesses individually and together for over 13 years, working for one of the largest companies in the industry we have gained valuable experience managing teams of 150+ employees.

Covid made us reassess our working future, having looked at numerous options moving forward we decided that Green Machine was the right fit, we loved the Green Ethos, the people within GM, the company profile, and the family-orientated business. For the future, we do not doubt that helping other businesses ensure they are clean, protected, and cared for is a great responsibility, but, the pride we enjoy by making a positive difference to another's working environment is one of the greatest rewards.

Both in our mid-30s, with 2 young children, now was the appropriate time to make the change and take our lives into our own hands. Giving us the ability to change our children's lives for the better.