Have you ever considered starting your own business but didn't know how? Perhaps you already own a Locksmith business and want to explore how franchising could take your operation to the next level. Whatever your goals, Lockfit provides a proven business model backed by experienced franchise... Read More
Have you ever considered starting your own business but didn't know how? Perhaps you already own a Locksmith business and want to explore how franchising could take your operation to the next level. Whatever your goals, Lockfit provides a proven business model backed by experienced franchise support. Becoming a Lockfit franchisee gives you the best of both worlds. You have the freedom that comes with running your own business, backed by the assurance you get from working with an established team. All the business systems are in place for you, having been tried and tested by existing franchisees. Instead of having to make all those mistakes that are inherent in a new business, you can learn from the experiences of those who have been there and done it before. The result is a better chance of success that saves you time, money and sleepless nights. Read Less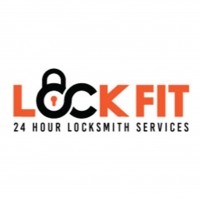 Unlock Your Earning Potential with a Lockfit Franchise
Our established, proven system is already working for franchisees – the next success story could be yours!
The locksmith industry is an in demand industry, with an above average earning potential with Lockfit.

Our Birmingham South Franchisee gross revenue in July 2019 exceeded £8,500 in only his 3rd month which annualised is over £100,000 per annum gross revenue which is more than 3 times the UK average wage of £29,588 (source Office of National Statistics 2018)!
When you join the Lockfit team you are gaining a business partner that will provide you with all the tools needed to launch your successful franchise quickly and efficiently. In addition, start-up costs are low, we provide you with the equipment and training – and no locksmithing experience is necessary.
Join an Experienced Locksmith Franchise Business
Have you ever considered starting your own business but didn't know how? Perhaps you already own a Locksmith business and want to explore how franchising could take your operation to the next level. Whatever your goals, Lockfit provides a proven business model backed by unrivalled franchise support.
Becoming a Lockfit franchisee gives you the best of both worlds. You have the freedom that comes with running your own business, backed by the assurance you get from working with an established team. All the business systems are in place for you, having been tried and tested by existing franchisees.
Instead of having to make all those mistakes that are inherent in a new business, you can learn from the experiences of those who have been there and done it before. The result is a path to success that saves you time, money and sleepless nights.
Hit the Ground Running
One of the biggest challenges for any independent locksmith is marketing your business and generating sufficient work. You will have access to a number of national partners, with job requests in your area sent to your territory. You will also benefit from local marketing activity and a business name which enjoys a 9.93 overall rating on Checkatrade with a 9.98 for Courtesy and 9.97 for workmanship which sums up our mission statement of professionalism, quality and reliability.
Your franchise package includes all the tools that you need to build a successful business in the locksmith industry. Advice and assistance is always available – we provide ongoing operational, business management, finance, technical, product, sales and marketing training and support as required.
Joining a franchise brand brings you the opportunity of joining the 93% of Franchises that were profitable in 2018 (source BFA/Natwest survey 2018) and can be less risk than starting your own business from start without the support of a Franchisor.
The market - In the UK there are:
25 million homes
5.4 million small and medium sized enterprises
In 2015 there were:
785,000 incidents of domestic burglary
214,433 incidents of non-domestic burglary
As these statistics indicate, locksmiths can reach many customers: from the homeowner who has locked themselves out to business owners looking to protect their merchandise from thieves.

The Lockfit Difference
Our systems, training and support provide you with all the tools you need to succeed.​
A FULL TRAINING PROGRAMME
Prepares you to deliver a highly skilled locksmith service to both domestic and commercial customers with an ongoing support when required.
A SECURE BUSINESS
With great potential, we work closely with you to start and grow your locksmith franchise business.
BUSINESS SYSTEMS
You get the use of tried & tested systems that have been used by existing franchisees.
THE LICENCE
To use the Lockfit brand and logo which is a recognisable and strong brand that will get you noticed and help gain you customers.
ONGOING SUPPORT
24 hour business, marketing and technical support is always available you are never on your own.
GREAT INVESTMENT
The potential to build a franchise that can be resold to protect your investment.
PROTECTED TERRITORY
You will be allocated your own protected territory, where you will be able to develop a strong customer base. We also allocate you a much larger "call-out" territory which is not exclusive (if available).
LEAD GENERATION
Leads generated through head office are shared across our franchisee network every month, both domestic and commercial from our network of national partnerships.

Earning Potential
Above National average earnings and more are possible.
With our monthly fixed fee, you are always in control, and what you earn is completely up to you. By following the business model and taking a proactive approach to marketing in your territory, you should be attracting clients and building your business.
Territory
Once you have been accepted as a LockFit franchisee you will be given your own designated territory within which to build and develop your business. We can also allocate you a much larger call-out territory which will provide additional, non-exclusive locksmith work if available through our network of national account customers (If available).
100% financing assistance is available over 5 years from Government!
Next Steps
If a LockFit franchise sounds ideal to you, simply request more information about this exciting opportunity below!