Have you ever considered starting your own business but didn't know how? Perhaps you already own a Locksmith business and want to explore how franchising could take your operation to the next level. Whatever your goals, Lockfit provides a proven business model backed by experienced franchise... Read More
Have you ever considered starting your own business but didn't know how? Perhaps you already own a Locksmith business and want to explore how franchising could take your operation to the next level. Whatever your goals, Lockfit provides a proven business model backed by experienced franchise support. Becoming a Lockfit franchisee gives you the best of both worlds. You have the freedom that comes with running your own business, backed by the assurance you get from working with an established team. All the business systems are in place for you, having been tried and tested by existing franchisees. Instead of having to make all those mistakes that are inherent in a new business, you can learn from the experiences of those who have been there and done it before. The result is a better chance of success that saves you time, money and sleepless nights. Read Less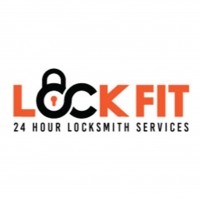 LockFit Franchise Testimonials
Below is a selection of testimonials from people that operate the LockFit Franchise or have used the LockFit business services in the past.
We purchased the Lockfit Nottingham franchise, after searching the market for a franchise, we came across Lockfit and after meeting the team behind it, we were hooked. We both wanted a business where we could work together and grow a successful business with the backing of a Nationally recognised brand. The support we have is amazing, we get 24/7 telephone support, and full business support with sales and marketing, we also get 24/7 technical support, which is invaluable. The best discussion we have ever made and so enjoyable to work with such an experienced management team.
I have now owned my Lockfit Franchise for 4 weeks and the experience has been amazing. From the initial help setting up to the training, uniform and branding it has meant that I have been able to exceed my Business plan month 1 expectations. I have been able to triple the revenue I thought I was going to achieve to £2980 from the first 3 weeks which has meant I have been able to activate further marketing 2 months earlier than planned. Best decision I ever made and I would recommend Lockfit as a Franchise to anyone.
I bought the Lockfit Stafford franchise early 2019 and have not looked back since, it has been eventful, hard work but to see the many people who I have helped on a daily basis is so rewarding. As a business being fair on price, transparent and approachable without all the jargon I'm starting to gain more customers and respect from the local community and will potentially benefit from the rewards and can honestly say the best thing I have done in business and I have been around a few years working for big corporate businesses. Glad to be giving something back to the public.
When I spoke to the Lockfit team they where 100% genuinely enthusiastic about the brand and wasn't pushy at all as you find with most franchisors trying to sell to you.

Kevin actively encouraged me to contact the existing franchisees and ask them any questions that I had before I made a decision which was a fantastic help to me.

The cost of the franchise with Lockfit is very affordable and when you consider the amount of money that Lockfit spend getting a franchisee set up to trade they make very little on the initial purchase which astonished me.

The ongoing costs of the franchise are also extremely reasonable when you consider the support that you receive from Kevin and Lockfit. As with any business it will take hard work, time and effort to get up and running and any franchise company that tell you any different are lying to you.

Lockfit do genuinely want each franchisee to succeed and make money and the rewards with Lockfit come fairly quickly.

The Lockfit team work tirelessly to ensure each and every one of the franchisees are going to be successful and is always there to advise and assist. Lockfit benefit from our success and in turn we benefit from their success. It's early days for me but I have a good feeling about my decision to join Lockfit and I am looking forward to making a very good income and being my own boss.