Reading Time:
4
minutes
If you don't know them by name, you're sure to recognise them by aroma; Cinnabon.
Cinnabon is a world-renowned franchise offering luxurious baked goods. We've all been tempted by the aromas wafting through the halls as we peruse our local shopping centres. By using only the highest-quality ingredients, Cinnabon delivers a handmade, fresh-baked experience that has its customers returning again and again.
The Cinnabon Franchise is in the UK and makes for an excellent franchise opportunity.
As a brand, Cinnabon is rolling with the times by adding more products, innovations, and a sweet social marketing presence. Even with all the changes since the brand's inception, Cinnabon's brand, mission, and vision remain timeless.
Cinnamon's built its fame by offering its World Famous Cinnamon Rolls®, baked goods, and speciality beverages. By providing quality products, Cinnabon's created wealth for its franchise owners and enabled profitable growth for licensees across multiple channels.
The tempting aroma and cinnamon-sweet flavour reminds customers of the old traditional bakery, with goods baked freshly right in front of the customer and served hot from the oven.
The Cinnabon Franchise: An Overview
Rich Komen launched Cinnabon in December 1985 in a Washington mall. Komen wanted to craft a cinnamon roll that cooked quickly yet remained high-quality. What was the secret ingredient that allowed for Cinnabon's success? Korintje cinnamon from West Sumatra.
The roll was a success both in taste and profitability. Komen's son decided to open six more stores the following year.
Bonbons and other treats have been added to the menu over the years, and in addition to baked goods, Cinnabon began to offer a range of branded clothing and diner mugs. The company has multiplied into an international franchisor with 1,300 outlets in 52 countries. Cinnabon is now co-owned by Focus Brands and has its headquarters in Sandy Springs, Georgia.
The Cinnabon franchise network is recognised widely. Among the accolades it has been awarded include being ranked #1 in the category in Entrepreneur magazine's Franchise 500, 2014-2016, ranked in Nation's Restaurant News''Restaurant Digital Marketing Tactics', and in CNN Travel's '20 Best Franchises for Travelers' 2014.
With a rich history, unique offering, and roots in franchising, Cinnabon has grown to be the brand success and business opportunity it is today.

The Cinnabon Franchise Model
Behind the handmade products is the strength of the world-class Cinnabon franchise system. A team of experts helps drive consumers to the Cinnabon bakeries, and delicious recipes keep them coming back.
The American franchise calls for a total investment between $181,050 and $325,500. Here's how the cost is broken down:
Initial franchise fee: $30,000
Business equipment costs: $40,000-85,000
Refitting property/construction costs: $75,000-150,000
In the UK, a Cinnabon franchise will require an initial investment of £23,000 and a total investment of £139,200.
Aside from initial costs, there is an ongoing royalty fee of 6 per cent of net sales and an advertising fee of between 1.5 per cent and 3 per cent of net sales.
Total costs will ultimately depend on the market size, franchise layout, and surrounding Cinnabon UK locations. Keep in mind that there are also financing opportunities if you'd like to take advantage of those.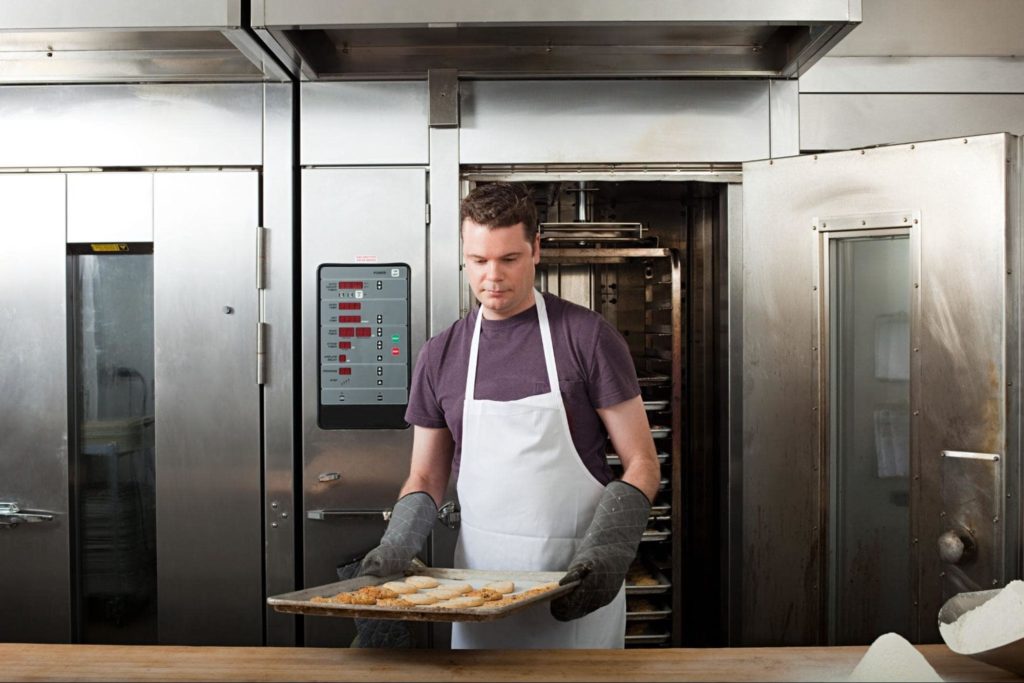 What Support Does a Cinnabon Franchisee Receive?
As with any franchise, Cinnabon prefers franchisees with previous experience, especially within the food-service industry. Although preferred, experience is not mandatory.
Franchisee candidates without sufficient restaurant experience will be required to complete a three-day internship programme successfully. The course will grant candidates hands-on bakery franchise training and a taste of what the business' day-to-day will look like.
Cinnabon provides intensive classroom instruction, online access to training tools, an in-depth operations manual, and detailed job aids for all products. Cinnabon's franchise support team provides franchisees with personal visits to conduct inspections and help improve each location's service.
You'll also gain access to Cinnabon's corporate management team for business review and performance analysis. The Cinnabon team helps franchisees develop targeted marketing plans and negotiate the lease of their selected location to ensure success.
Cinnabon Terms of Agreement and Renewal
For full bakeries, the initial franchise term is 20 years, with an option to renew for an additional 20 years if you meet renewal requirements.
An Express Bakery can be purchased for an initial five-year term with an opportunity to renew for another five years if you meet renewal requirements.
Cinnabon's Style of Premises
The franchise can be either a store or a kiosk in an express or standard format.
'In-line' stores: Found in shopping centres, travel venues, military bases, co-branded locations and other high-traffic and captive audience venues. These bakeries feature a new design and presentation that has received great reviews from Cinnabon's guests.
Kiosk locations: Franchise format for areas that have a smaller footprint or different requirements.
Cinnabon Express Bakery: franchise where the franchisee produces and sells selected Cinnabon products.
The premises are in protected territories. The area of protection depends on the type and location of the bakery franchise that is being opened.
Cinnabon's International Opportunities
Cinnabon is currently seeking qualified candidates to open both single and multi-unit bakery franchises. There is a market for Cinnabon franchises in the UK.
Cinnabon has said it aspires to expand its presence and become a global player in the snack industry. With almost 30 years of international experience in more than 50 countries, Cinnabon knows that its products' aroma, quality, and freshness will continue to lure guests from all over the globe.
Is There Demand for Bakeries Like Cinnabon?
As a shopping centre food court mainstay, Cinnabon has noticed declining footfall but has found ways to adapt to the modern market. The brand has moved heavily into licensing products, ranging from Pillsbury Cinnamon Rolls to Pinnacle Cinnabon Vodka, and introduced delivery service, allowing Cinnabon to reach customers at home.
Cinnabon is still aiming to expand internationally — around half of its franchises are outside North America — with China a particular target in recent years.
Where Are Cinnabon Opening in the UK?
The UK's cinnamon bun offering has evolved in recent years as Nordic-inspired treats gain traction alongside more traditional treats. In 2020, Cinnabon set out to open 150 stores in the UK over the upcoming five years after striking a deal with petrol forecourt giant EG Group.
Cinnabon's expansion in the UK hasn't settled, and new retail locations are arriving year after year.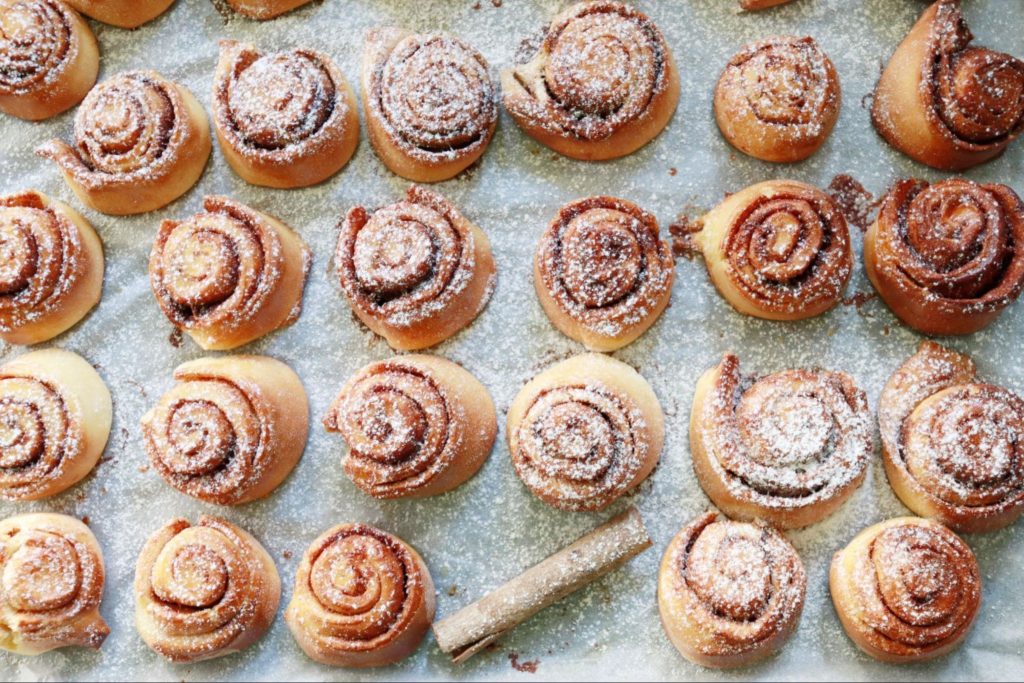 How To Set Up Your Own Cinnabon Bakery
Start by getting to know the 'bon and only' team behind Cinnabon. Understanding the vision and story behind the global brand will give you greater insight as to whether or not Cinnabon is the right franchise opportunity for you.
If you want to join the growing company, the first step to a Cinnabon bakery is to fill out a consideration form. After inquiring, you'll learn more about what it takes to run your own Cinnabon.
While exploring your options, browse our news and resources pages to learn more about how much a franchise should cost and discover some of the most profitable franchises in the UK today.