Ovenu Franchise
Oven Cleaning Franchise
Work for yourself but not by yourself with the UK's favourite Oven Valeting professionals. Our network consists of people just like you; you can be your own boss, run your own diary and take control of your work/life balance after undertaking our world-class training and ... Read More benefiting from our 29 years of experience. Read Less
Break even in
12-16 weeks
Training Provided
Full Training Provided
Lifestyle
Full Time or Part Time
Available Locations
Opportunities Available Across the UK
Franchise Associations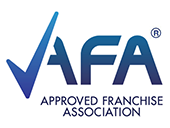 The Ovenu Franchise – "Corporate on the Outside – Family on the Inside"
Ovenu are the UK's original, 100% eco-friendly, domestic oven cleaning specialists.
Established in 1994, you'd be joining an exceptional brand with a 5-star reputation. A brand that has been built on providing a premium quality service to households throughout the UK and beyond.
And with every home in the UK being a possible client, the potential is huge!
The business model is tried, tested & trusted and has proven to be resilient in all economic situations for more than 25 years!
Ovenu franchisees benefit from an unrivalled wealth of practical knowledge, ISO standard training and world class on-going help & support.
Here's what a few franchisees said recently about the superior level of support they received when starting up and beyond.
Now working with his wife, two daughters and a son in the business, the Ovenu founder, Rik Hellewell, still manages the business having spent 10 years 'on the tools' setting the highest standards and establishing a profitable business model for franchisees to adopt.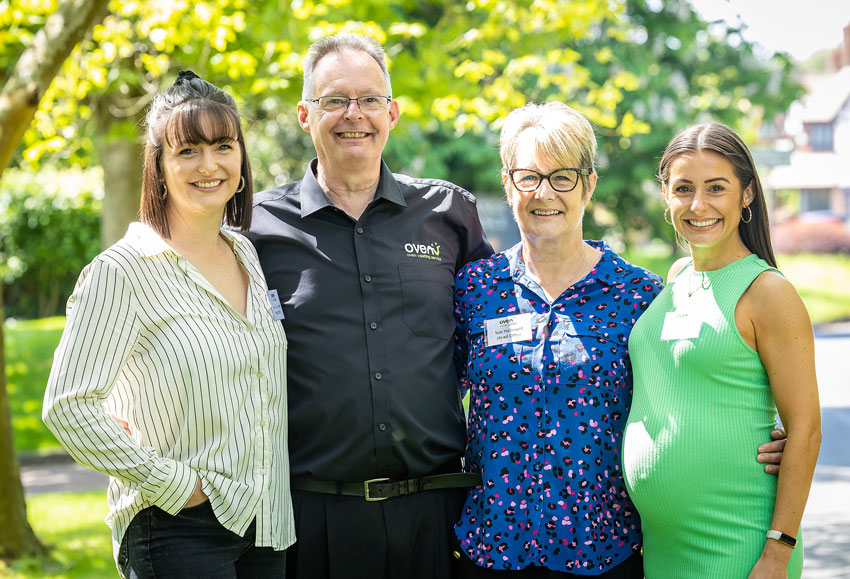 The in-house support structure provides help in all aspects of running an extremely successful, locally based oven valeting business … everything from marketing, advertising, promotions, lead handling, social media, review gathering and managing client data via a truly bespoke Client Management System.
Additional on-going support is provided by Ovenu's retained experts; ranging from Public Relations through to an Advertising Agency and a range of Digital Marketing Specialists .. all in place to help franchisees maximise their turnover and profits!
PR supports the franchise network by submitting press releases to media local to the franchisee including print, digital and radio.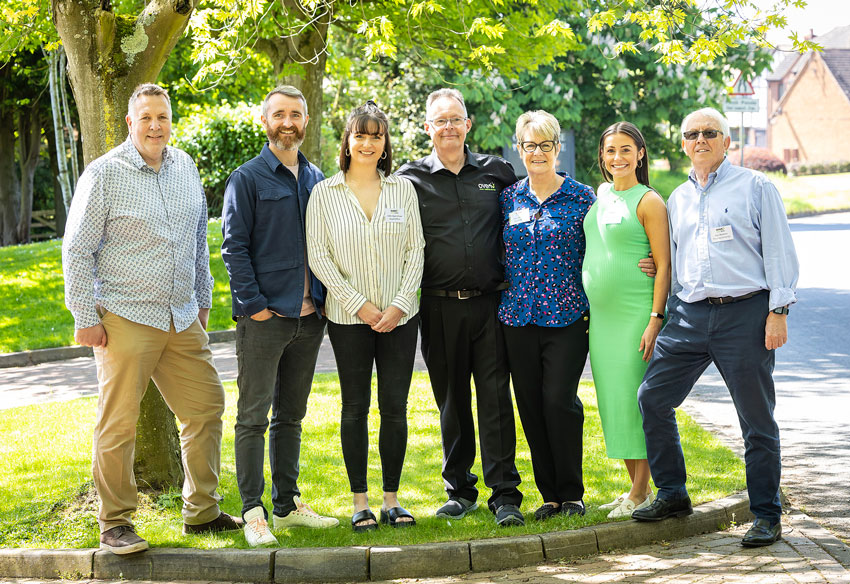 The social media support includes setting up all the necessary accounts, pages and platforms from day one for the franchisees to immediately benefit from and offering the finest advice thereafter.
It is this level of support that goes a long way in ensuring all the Ovenu franchisees are successful.
On the right of the picture is Ken Rostron. Ken works with Ovenu in the recruitment department and has done for 20 years now. Both Ken and Rik handle initial and on-going enquiries from prospective franchisees.
Technical Support – on the tools.
Having completed the 'best of both worlds' induction training both at real customers' homes and in the Ovenu workshops, there will be times when a bit of extra help, guidance and memory-jogging is needed.
This is provided by the most experienced and knowledgeable network anywhere in the UK or beyond. Boasting literally over hundreds of years' worth of experience, you'll never be more that a call, text or message away from an expert who will have an answer to help you on your way.
Ovenu – "Corporate Credibility with Family at the Heart"
The Ovenu brand has over 40,000 5-star reviews and testimonials from delighted clients and the highest ratio of returning clients in the sector. This level of corporate credibility gives Ovenu franchisees a clear head start and maintains the market leading status.
Franchisees enjoy the freedom and flexibility that the Ovenu franchise offers along with an outstanding earning potential.
In this short clip, a selection of the current franchisees explain how the flexibility and work/life balance works for them ….
Investment & Returns
The entry level to becoming an Ovenu franchisee is currently £12,400 plus VAT but there are options to get involved from just £7,400 plus VAT.
The start up fee includes everything that franchisees need to hit the ground running including ….. training & equipment (the finest available), van signage, branded workwear, tools of the trade, marketing materials and access to the all-in-one Ovenu CRM system.
The on-going support contribution is fixed and starts at just £180 + VAT a month – the best value around for sure!
And once franchisees are added to the existing & extensive internal and external lead-generating systems; enquiries start coming in immediately … instant cash-flow from Day One!
From then on, it's up to each franchisee how much they want to earn – how many days they choose to work and for how long each day. Having an opportunity where every household is a potential customer means the sky's the limit – determined only by the willingness, determination and aspirations of each franchisee.
Ovenu = an Equal Opportunity
There are equal opportunities for ladies to join the Ovenu network and the video clip below contains a few sound-bites from just 4 of the current female franchisees.
Currently Available …
There are some prime territories available throughout the UK all set to be developed into extremely profitable local businesses.
Also - as a few franchisees have recently reached retirement, there are some established territories available, all with an existing client data-base.
For more details, contact Ovenu today.
Get Your Free Information Today!
To contact Ovenu for more information regarding their Franchise and speak to them directly with any questions you have, please complete the form below.