Work for yourself but not by yourself with the UK's favourite Oven Valeting professionals. Our network consists of people just like you; you can be your own boss, run your own diary and take control of your work/life balance after undertaking our world-class training and benefiting from our 22... Read More
Work for yourself but not by yourself with the UK's favourite Oven Valeting professionals. Our network consists of people just like you; you can be your own boss, run your own diary and take control of your work/life balance after undertaking our world-class training and benefiting from our 22 years of experience. Read Less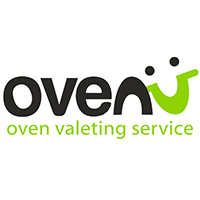 Ovenu Franchise Testimonials
Below is a selection of testimonials from people that operate the Ovenu Franchise or have used the Ovenu business services in the past.
I wanted to work for myself for ages but didn't really know how to start or what I was looking for! A friend of mine mentioned that a relative of his was an -Ovenu' franchisee so I started to research the opportunity. I found the recruitment process to be relaxed and very informative; I started in spring of 2014 and haven't looked back since. No more long commuting for me! I now spend quality time with my family as I'm my own boss, I set my own appointments and just love providing my service locally. Oh, and I make a very decent living as well.
I wanted to leave the -Corporate world' for a long time - ever since my partner suggested I'd be good at working for myself - and he was right! I found the -Ovenu' opportunity on-line and quickly worked out that it would be a perfect fit for me. I'd be out and about meeting people and providing a service that is in great demand. And I'd be getting all of the help & support needed to make my business a success. It's still early days but I couldn't have wished for a better start and I love being the -Oven Whisperer' in my local area now that my -office' is my van!
The best decision we ever made! If somebody other than Rik Hellewell at Ovenu HQ had suggested to me that, since starting my local business in Warrington back in 2007, I'd now be earning double my previous salary and enjoying all of the other benefits of running my own successful business; I'd have thought they were raving mad! Granted, I've worked hard and I've followed the advice I've been given. As a result, I now get the added bonus of working with my best friend - my wife - who operates our 2nd van! Vans 3 & 4 will soon follow".