Prima Ardelle Associates ® operates as a recruitment consultancy providing permanent staffing solutions to a range of companies from startups to FTSE listed.
Prima Ardelle Associates ® operates as a recruitment consultancy providing permanent staffing solutions to a range of companies from startups to FTSE listed. Read Less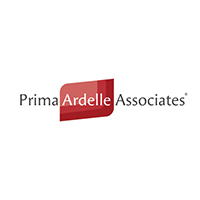 Are you looking to own an easy to run and operate business that will allow you to earn more money for working less hours?
What would achieving £4,000 to £7,500 + per month mean to you?
Do you have aspirations to work for yourself, not someone else?
Would you like to spend more time with your family & friends and with your interests and hobbies?
Who are Prima Ardelle Associates?
Prima Ardelle Associates are a recruitment franchise firm with 12 successful years behind it. From its conception it was designed to provide maximum profitability. This, twinned with the extraordinary work/life balance for the co-owners that can be attained for bringing up their family, makes this a very attractive offering for someone looking to change their life.
Due to our overwhelming success over the past 12 years, we are looking to speak with like-minded individuals who are looking to take us to the next level!
Not only is this opportunity easy to run, but it holds the potential to return good profit to any owner looking to achieve more from their working day.
Owning and operating a Prima Ardelle Associates home-based business recruitment franchise means your operating costs are costs are drilled down low designed to give you as much profit as possible.

Why Prima Ardelle Associates?
Prima Ardelle Associates is unlike any other franchise or recruitment company. We take enormous pride in the high levels of service that we provide. Indeed – to become a Prima Ardelle Associate, you should be willing to demonstrate that being customer centric is at the heart of everything that you do.
Our home-based recruitment franchise is designed to not only give you maximum profit, but also give you a healthy work life balance. Consider this:
You won't have to get up at 6am to start your commute to work
You won't have to work weekends or late nights – the majority of your clients will be closed so you can spend your free time relaxing
You won't have to work outside in all weathers
You won't have to have to pay out on expensive office leases or employing staff
Our business is designed to give you:
Higher than average earnings potential
Flexibility to balance family life and work life
The opportunity to transfer your previous skills and not start from the bottom again
You can build your own future!
We are family friendly. We are a company that you would choose to work for. We are now offering our REC (Recruitment and Employment Confederation) approved business to special business professionals who want to take the easy option of going into business for themselves, who are clever enough to simply follow our systems.
Our Franchise & Support Package
At Prima Ardelle Associates, we ensure that you are supported every step of the way. Your success is our success, so we will ensure to assist you to achieve what you require from going into business.
The Prima Ardelle Associates "turn key" home based franchise package with comprehensive start up package starts at a fixed price of £14,950 + VAT. (VAT Fully Reclaimable.Due to the success of our franchise business matched funding is available to pre-approved applications through our government backed funding scheme or the franchising team in a main high street UK bank subject to status please contact us for availability)
This single entry fee represents the complete package bringing together all of the key elements required to successfully launch and build your business. We believe that this offers a "turnkey" business format opportunity that enables our partners to launch and establish a business as well as providing the foundations required for their ongoing growth.
Our package includes everything to get your business up and running as swiftly as possible in the operation of your business, giving you the confidence and ability to achieve results.
To get your started all you need to do is attend our comprehensive easy to understand induction course. After this, due to the fact that you don't need business premises we can have you up and running within weeks!