Finance Available
Recognition Express Franchise
Business to Business Franchise
Recognition Express is a highly acclaimed Business-to-Business franchise that specializes in delivering top-notch corporate branded merchandise. Through our exceptional knowledge and experience in this field, we have been awarded numerous accolades for our outstanding services.
Financing Assistance
Yes, through a third party.
Industry
Business to Business
Available Locations
Franchise opportunities available across the UK.
Franchise Associations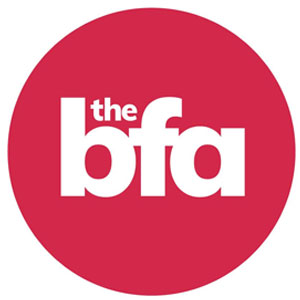 Recognition Express - probably the best B2B franchise in the UK
Successfully trading since 1979, previous winner of the coveted bfa Franchise of the Year Award, over 45 franchise territories in the UK and Europe and with multiple revenue streams Recognition Express is a stalwart of British franchising and is the most successful franchise network for the sector in the UK.
In a market worth an estimated £3billion plus per annum Recognition Express supplies branded business gifts and promotional products, personalised name badges, staff awards, posters and signs plus a full range of branded clothing to the widest cross section of companies and organisations in the UK.
Hardworking, ambitious and driven franchisees with good 'people skills' are well suited to the ethos of the company and will find the rewards for owning your own business can be substantial.
Walk around your local area and see the opportunities everywhere for badges, branded clothing, promotional products, large format colour posters, corporate gifts and awards. The market is huge, and the good news is that most of the business is repeat business.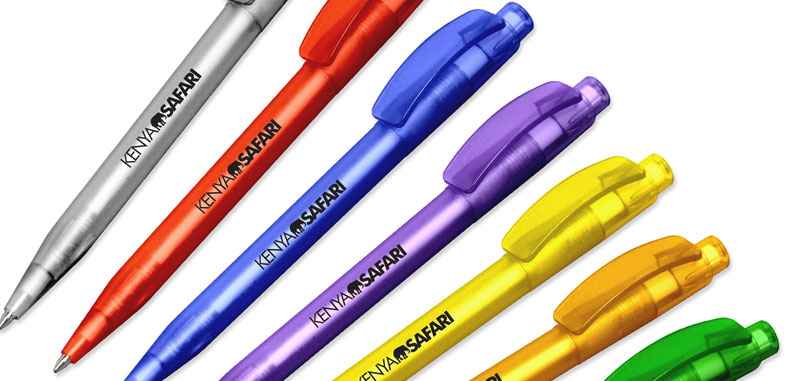 In business for yourself not by yourself
With over 40 years in business the Recognition Express Head Office team have a wealth of business experience from sales and marketing to operations to finance to procurement.
Whilst this is your business and it's you who makes the key decisions, we are always on hand with help and advice.
More importantly you have access to the widest range of support to help you manage, grow and develop the business.
You also benefit from the Recognition Express business systems, marketing programmes and collateral and sales tools.
As part of the largest franchise network for corporate merchandise and recognition products you will take advantage of our considerable purchasing power – plus we get best products from the best suppliers, keeping you ahead of the competition.
We are committed to supporting you in all key areas of the business:
Integrated business planning
Centralised marketing activity
Appointment generating programme
Ongoing training
Financial planning
Comprehensive marketing launch programme
Annual symposium
Monthly magazine
Dedicated extranet
Help and advice lines
Franchisee websites
Procurement
Franchise Training
Training is comprehensive and extensive, covering all key business areas – marketing, sales, finance, business planning, production, products, pricing etc.
Marketing is the cornerstone of every successful B2B business
Recognition Express has extensive marketing experience in the business to business field.
We have developed several tried and tested marketing systems and programmes to help franchisees to achieve 'friction free' marketing and to get in front of customers – old and new.
All franchisees have access to an extensive and comprehensive collection and range of marketing collateral from sales letters, to email marketing to awareness cards to flyers/leaflets to give-aways to a branded and personalised catalogue.
Additionally, we engage professional agencies to coordinate direct marketing activity to prospective customers and generate appointments on your behalf.
Centrally designed, managed and implemented direct marketing programmes form the backbone of the Recognition Express marketing system. These are augmented by high quality literature, marketing tools and ongoing training designed to drive business growth, client contact and brand awareness.
Constantly on the lookout for exciting products and innovations, we invest both the time and money in on-going new product development programmes and in constant R&D, across the whole product range.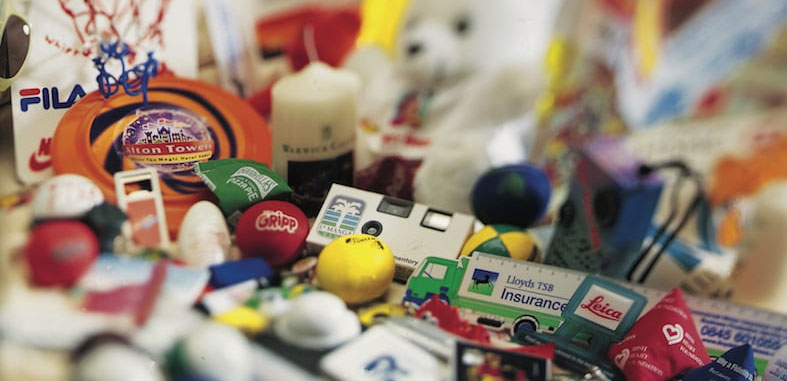 Your cost
There are two options available with Recognition Express.
Some franchisees like to have the ability to print/decorate products 'on-site' and as such we provide a comprehensive 'equipment package' as part of the offering.
Many other franchisees would much rather spend their hard-earned time speaking with and meeting new and existing customers, building relationships, generating new business and looking after existing orders.
In these cases, franchisees have asked us to remove the equipment package.
The Recognition Express franchise is available for £25,000 (+ vat)
Should you wish to include the equipment then the total price is £35,000 (+ vat).
You will be able to reclaim the VAT in your first quarter.
We have excellent relationships with all the major banks and for a business with the history and performance record of Recognition Express we expect the banks to fund at 70% or the total required.
If you were looking to fund at £25,000 your personal commitment would be under £8,000 (plus vat)
Initial franchise package includes:
Licence to trade and use the trademarks
Marketing Launch Programme
Extended training
Centralised marketing programmes
Appointment generating system
Own website
Extensive marketing collateral
250 Recognition Express product catalogues
Accounting software
Ongoing training; business reviews and network meetings
Who are we looking for?
We are looking for 'people' people – good communicators who are comfortable building relationships at all levels.
Successful franchisees are well organised, ambitious, and keen to follow a proven business system.
We want the best
Recognition Express will provide you with everything you need to ensure a successful start to your franchise business.
You need to bring ambition, drive, determination and a passion to own your own business and to succeed plus a positive attitude to working with the franchisor and building relationships with customers.
We will train you, support you, arm you and be by your side as you start and throughout your journey.
Get Your Free Information Today!
To contact Recognition Express for more information regarding their Franchise and speak to them directly with any questions you have, please complete the form below.