Screen Rescue is the UK's only dedicated Commercial Windscreen & Glass Repairs franchise providing a proactive repairs-only service to every sector in the commercial vehicle industry. Be your own boss and build a successful multi-van windscreen and glass repairs franchise with our expert help,... Read More
Screen Rescue is the UK's only dedicated Commercial Windscreen & Glass Repairs franchise providing a proactive repairs-only service to every sector in the commercial vehicle industry. Be your own boss and build a successful multi-van windscreen and glass repairs franchise with our expert help, support and training. Read Less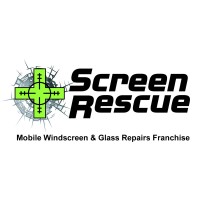 Screen Rescue Franchise Testimonials
Below is a selection of testimonials from people that operate the Screen Rescue Franchise or have used the Screen Rescue business services in the past.
I can't tell you how effective the support I receive from the franchisors is, and the impact of growth this has on my business.
What attracts me to Screen Rescue is their solid business model and its scalability. Both provide the long-term potential of passive income, which will be my aim in the years to come. They are the ray of light at the end of my (notice) tunnel.
This is an exciting franchise with great support and training and a brilliant bank approved recurring revenues business model. If you're prepared to work hard and follow the model, I'd say -go for it'!