Finance Available
The Spitting Pig Co Franchise
Food Franchise
Spitting Pig is the only franchise that can guarantee you £150,000 in bookings in year one with on target net profit of 30-40%.
Financing Assistance
Available through company
Lifestyle
Full Time or Part Time
Available Locations
UK Nationwide
Franchise Associations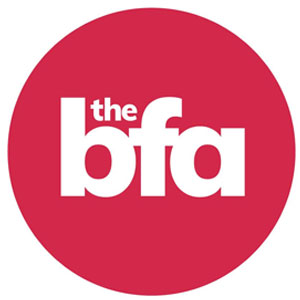 Who are we?
Established in 1994 by our CEO Stephen Marsden, Spitting Pig is now the leading hog roast brand in the UK.
With a nationwide reach thanks to our highly successful franchise network, we are able to provide superior hog roast catering solutions and mobile menus for all types of events across the UK.
Our fantastic signature dish, our provision of food that is all freshly made onsite and our versatile mobile menus that appeal to the tastes and different dietary needs of modern diners, means that Spitting Pig's catering services are always in demand from a diverse portfolio of clients UK-wide and all year round.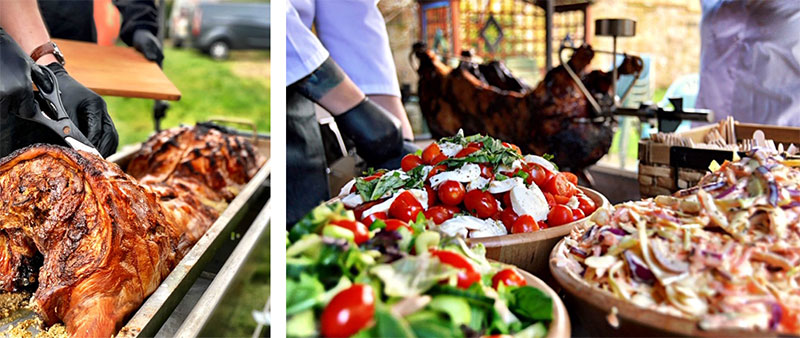 The growing popularity of Spitting Pig's product has led to our continuing expansion, and we are eager to welcome more enthusiastic and committed franchisees into our network to represent our highly regarded and very well-established brand across various regions in the UK.
The benefits of a Spitting Pig franchise
Spitting Pig is the only franchise that can guarantee you £150,000 in bookings in year one with on target net profit of 30-40%. As well as generating a healthy profit from your first year in operation and growing your income year on year, there are many other benefits to running your own hog roast business.
As a Spitting Pig franchisee, you will be joining a recognisable and reputable brand in the field of hog roast catering. Hog roast catering is such a popular choice for all type of events nowadays and owning your own Spitting Pig franchise will offer you a high level of variety and creativity in your event catering services.
This rewarding and flexible business opportunity lets you be in the driving seat when deciding how much time you want to commit to being a Spitting Pig franchisee. Whether you are looking for a full-time career change or you just want to cater for events at weekends or at certain times of the year, it is entirely up to you.

What do we look for in a franchisee?
You don't need bags of experience in catering or hospitality to be able to run your own successful Spitting Pig franchise. Our franchisees come from all walks of life and bring different knowledge and experience to our Spitting Pig network. There are certain essential requirements for being a Spitting Pig franchisee though and these are:
A genuine passion for delivering great food and service at all times
A willingness to learn, develop and be flexible
A commitment to maintaining high standards and being a positive ambassador for the Spitting Pig brand
What's included
Spitting Pig offers a full support package to all new and established franchisees. This includes:
Full initial franchisee training at our Lancashire-based Hog Roast Academy
Access to your own exclusive trading territory
Ongoing training on food preparation, operating the equipment, menu development, customer service, managing client expectations, food hygiene, health and safety, and more
Use of our state-of-the-art hog roast catering machines
Provision of staff uniforms, catering gazebos and other essential on-site equipment
An established supply chain
Bookings, marketing, social media and your own website managed by our central team
Support with admin, VAT and end of year accounts
Marketing and bookings
As a Spitting Pig franchisee, you will benefit from the support of our highly experienced central team, who will take care of all of your bookings, lead generation and marketing for you. We will create, maintain and update your very own website that is specific to your franchise area, and manage all bookings and enquiries for you. We will also advertise and promote your hog roast catering services in your specific region through your own tailored social media campaign.
Having an expert marketing and admin team doing all of the hard work for you behind the scenes means you can focus on your food and delivering the best possible standard of hog roast catering services for your clients in your designated area.
Get Your Free Information Today!
To contact The Spitting Pig Co for more information regarding their Franchise and speak to them directly with any questions you have, please complete the form below.